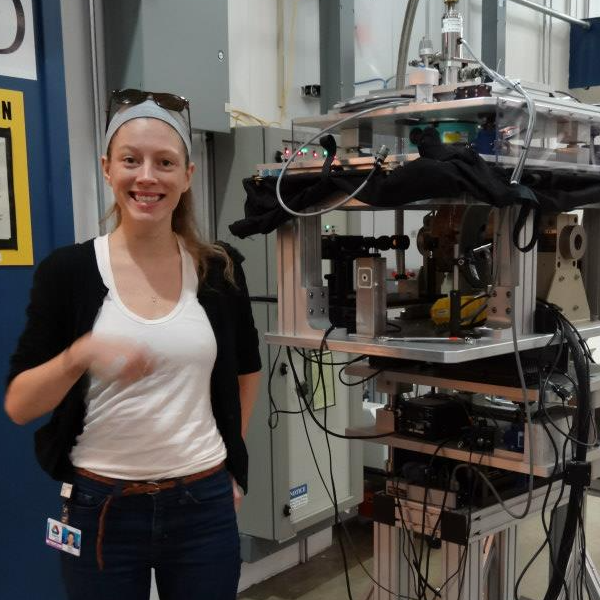 Staff Scientist, Carnegie Institution for Science
Find supportive mentors who encourage you to develop your own interests.
I use powerful lasers or guns to generate ultrahigh pressures and temperatures in order to understand material properties under extreme conditions and study deep planetary interiors and natural impact events.
WHY DID YOU CHOOSE THIS FIELD?
I was drawn to the elegance and symmetry of physics. I was intrigued by how the external symmetry of a crystalline material can be related to the atomic level crystal structure. This lead me to questions of how crystal structure affects physical properties and how changes in phase can drastically alter how a material behaves. In exploring these questions I was lucky enough to encounter great mentors who encouraged me to get involved in research then apply to graduate school before I saw research science as a credible path forward.
WHAT DO YOU LOOK AT & THINK, "I WISH YOUNGER ME WOULD HAVE KNOWN THIS WAS POSSIBLE?"
As a student and even post PhD I struggled with confidence and did not have a lot of faith in my ability to produce impactful results or secure a permanent research position. During my postdoc, my study appeared on the cover of Physical Review Letters. I would have never imagined this could be possible! This signaled to me that maybe I was doing innovative research and had something uniquely valuable to offer after all. This validation provided a much-needed confidence boost at a critical time as was applying for jobs.
WHY DO YOU LOVE WORKING IN STEM?
I enjoy tinkering and solving problems. I also love the challenge of thinking about processes that span length and timescales of many orders of magnitude. I am continually amazed by how the atomic-level crystal structure minerals can affect the large scale structure and evolution of a planet!
BEST ADVICE FOR NEXT GENERATION?
Find supportive mentors who encourage you to develop your own interests. Don't get let negative messaging get in your way. Even when it seems difficult, try and remind yourself that you deserve to be taken seriously.
"Study hard what interests you the most in the most undisciplined, irreverent and original manner possible." ― Richard Feynmann