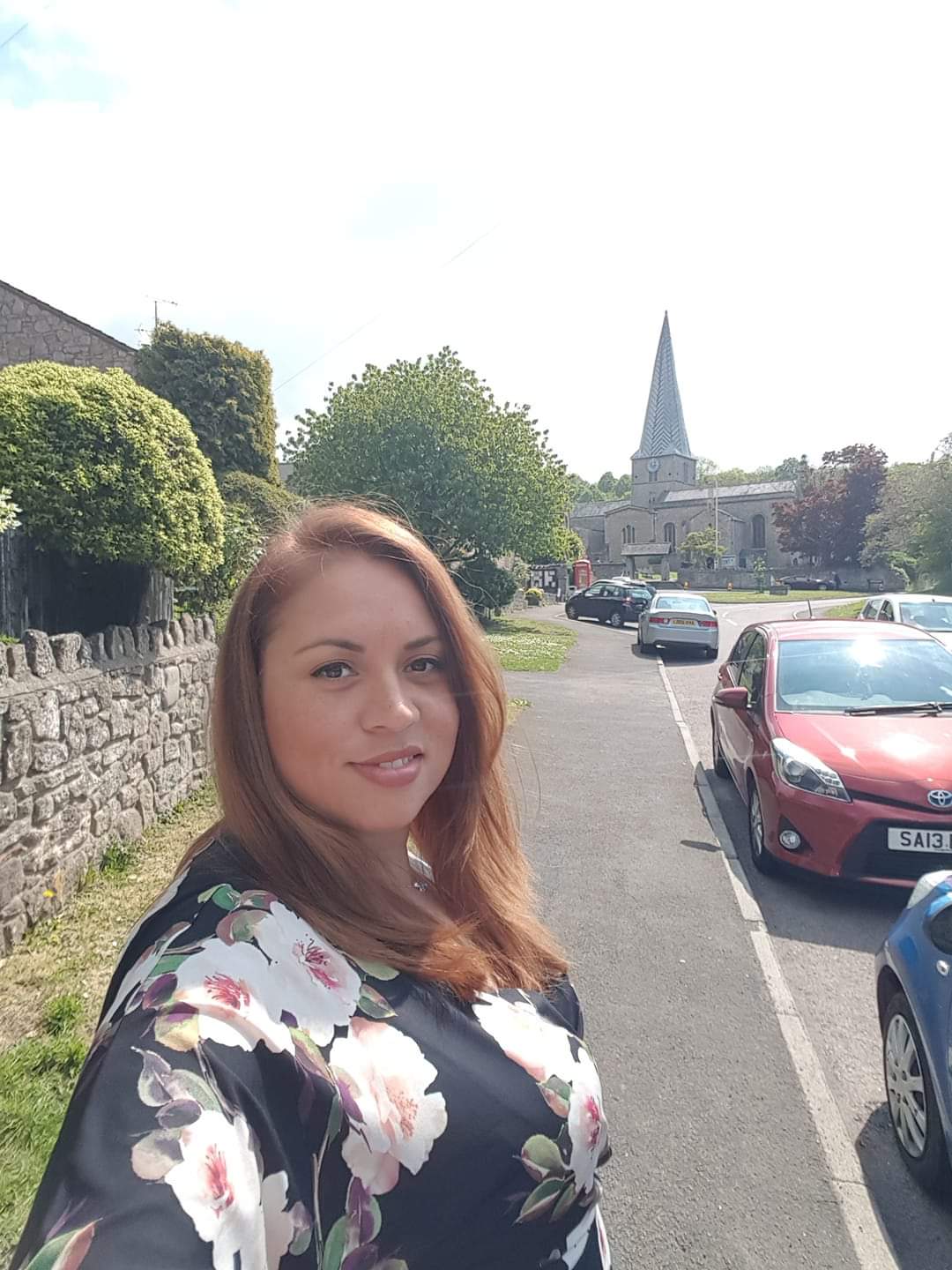 Radiation Effects Engineer, The European Space Agency (ESA ESTEC)
Keep persevering at what you enjoy and you will change the world.
I'm responsible for radiation hardness assurance of several ESA satellites. It involves a wide range of activities to ensure that electronic components and systems meet their requirements whilst flying in the harsh radiation environment of space: from space environment definition, spacecraft radiation modelling, EEE component selection and radiation testing. I review all aspects to make sure the long term degradation and instantaneous effects of radiation are appropriately considered and protected against for successful flight. Every day is different!
WHY DID YOU CHOOSE THIS FIELD?
From about the age of 5 I fell in love with all things space. It started with a school project about the planets in our solar system. We had been given the task to make a report to describe a planet: I couldn't decide and ended up indulging in describing two - Venus and Mars. I called the report "our nearest neighbours" and still remember colouring in my drawings of the planets, with the help of my mum, with such fascination. My mum had stayed up all night to watch the moon landings when she was younger, so she was keen on helping me, providing me with encyclopedias and books on space. I remember flicking through these with her in awe. I've looked to the beautiful night sky, full of stars, with amazement every day since. Even if it was just from the back garden of a council estate in East London. The seeing isn't great from London, but it was still enough to inspire me.
For A-levels I followed my passions and chose the subjects that I enjoyed most, not necessarily the ones I did best in for GCSE. This meant that I took Maths, Physics and Art. When it came to university applications I realised that my love of maths and physics meant that I could pursue a degree in Astrophysics, which is what I studied at university. I'm very thankful to my wonderful and inspiring physics teacher, Mr Allnutt, who had every faith in me despite not achieving the best grades at A-level. I remember him telling me that I was one of the few who was actually engaged and asked a lot of good questions, and that with my curiosity and interest in physics I would do well at university. He was right. I saw many fellow students, who had obtained much better A-levels grades than me, drop out in the 2nd year of my degree. My love for the subject, with the help of the lovely physics department at Sussex, really saw me through. Physics is tough, you have to work at it, which makes it even better - I love a challenge. I love to solve problems. I hadn't properly thought about what job I wanted until after I submitted my masters thesis. I accepted a PhD and quickly realised that I needed to work (the studentship funding was not enough after years of student loans). So I applied to various graduate roles for physicists, not realising there was a space industry in the UK that I could apply to. I was lucky that I ended up working for the space department of QinetiQ on radiation effects. I enjoyed it so much that I've stayed in this field for my career.
WHAT DO YOU LOOK AT & THINK, "I WISH YOUNGER ME WOULD HAVE KNOWN THIS WAS POSSIBLE?"
I wish I'd known that we have a large space industry in the UK and that it's not only through academic research that you can work on things space related. It would be good to be aware of all routes available and also all the engineering degree choices (at school there was no mention of engineering).
It would also have been good to know much earlier in school that through education in the STEM field (and a lot of hard work) there was a life outside of the council estate. I've been lucky enough to travel frequently, meet and enjoy the company of people from different cultures and attend wonderful conferences with work. I could never have imagined living this life when I was younger.
WHY DO YOU LOVE WORKING IN STEM?
Every day is different and brings a new challenge. I am always learning and collaborating with fellow engineers and scientists across Europe and around the world to solve problems. It's great to feel part of a big team working towards solving big technological challenges that help us understand more about our planet, solar system, galaxy and universe. I may only work on a relatively small part of the whole solution but it's still important: these tiny energetic particles can affect electronics and materials in a variety of ways - ranging from a slight drift in electrical parameters, increase in power consumption and loss of data to the destruction of electronics and total mission loss. Problems in many other different technical and non-technical areas can also cause negative impacts and risks, which is why we have to work together. People working on all these small parts together in unison do wonderful things. We are changing the world, for the better.
BEST ADVICE FOR NEXT GENERATION?
Keep persevering at what you enjoy and you will change the world. Have faith in yourself, despite what anyone else says. My maths teacher told me that I couldn't do an Astrophysics degree because I wasn't good enough at maths. My physics teacher said the opposite - he said my interest would carry me through and I would do well. I achieved a first class masters degree in Astrophysics and now work for the European Space Agency as a technical expert - my physics teacher was absolutely right. I'm so thankful that I had him to balance out the bad advice from my maths teacher at a time when I was not the most confident teenager and wasn't sure about what to study.
If you find STEM interesting, if you find yourself asking questions or you enjoy solving problems then we need you! We really do. You can solve a problem in a variety of different ways and maybe we haven't thought of it your way yet. Please come and help us. Diverse teams are the best teams. My knowledge of art - of shapes, textures, colours and context has certainly helped me visualise and organise many physics and engineering problems in my mind. Many people thought it was funny that I enjoyed art and music alongside maths and physics; some teachers thought I should study another science instead, but I'm glad that I stuck with what I wanted. It has definitely helped me be a better physicist and engineer. I have a physics buddy, who works as a senior engineer for a big engineering firm, who took maths, physics and fashion. I'm sure that's helped her come up with a few novel solutions too. She's a brilliant engineer.
So please don't choose your subjects for further study just because they are safe and you can easily get a top grade in them. Choose those you have an interest in and that you want to learn more about. As with most subjects - they will get harder eventually as you go to further depths. If you're not that interested it will be far harder to motivate yourself. STEM is hard, but it's also incredibly interesting, and that's why I chose it. The satisfaction I get when I solve a problem brings me a real sense of achievement. Just like when I got a few of those maths problems correct all those years ago.
"The scientist does not study nature because it is useful to do so. He studies it because he takes pleasure in it, and he takes pleasure in it because it is beautiful. If nature were not beautiful it would not be worth knowing, and life would not be worth living." Henri Poincare