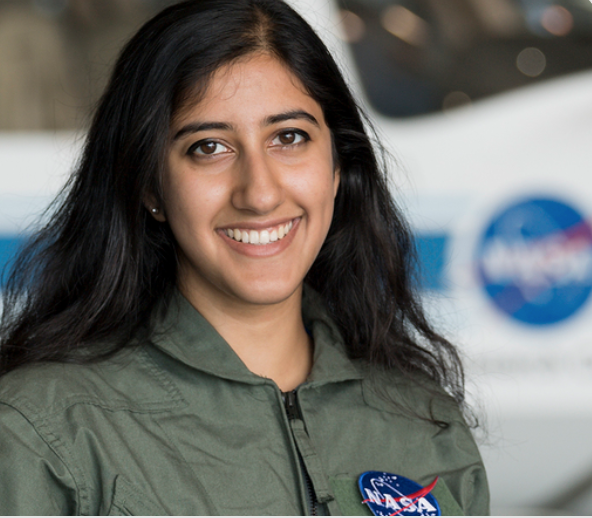 I provide technical support to earth and atmospheric science missions at NASA. This includes working on data documentation for upcoming missions, creating GIS and other tools for scientists, creating data visualization and materials for science outreach, making maps, and a bunch of other stuff!
Why did you choose this field?
I studied electrical engineering and physics in school, with the intention of using my technical, hardware and software skills to build tools to advance climate science to inform better responses to climate change, since I think that's the singular most important and time-sensitive issue we face as a species. I always have my eye on other technical aspects in the climate space, particularly renewable energy, and I really want to change how little environmental science and engineering have traditionally focused on environmental justice.
What do you look at and think, "I wish younger me would have known this was possible"?
Being able to apply my skills to so many different problem areas. I used to worry that if I picked a very specific area of study, I would pigeonhole myself and prevent myself from being able to engage with all my areas of interest. Seeing that an engineering education isn't just a set of skills and is more a way of thinking and problem solving is something that I never knew growing up.
Why do you love working in STEM?
I love working in STEM because I think scientific discovery is the most beautiful thing in the world. The fact that a single species with so many limitations is able to uncover natural patterns and speak the language of the universe is astounding to me.
Best advice for next generation?
Please don't listen to people who belittle you, put you down, or take things to more extreme lengths. Focus on your interests - if you are interested in biology, electrical engineering, neuroscience, or organic chemistry, pursue it because of your interest. If you are not, make sure it's due to a love of something else, rather than a fear of science. I promise you that you are not the problem - it's never that you aren't smart enough, or dedicated enough - neuroplasticity and determination are very real things and you can overcome those hurdles.
Inspo quote / fun fact / role model
"We don't have to sit idly by and watch our future burn. We are not powerless." - Mary Annaise Heglar