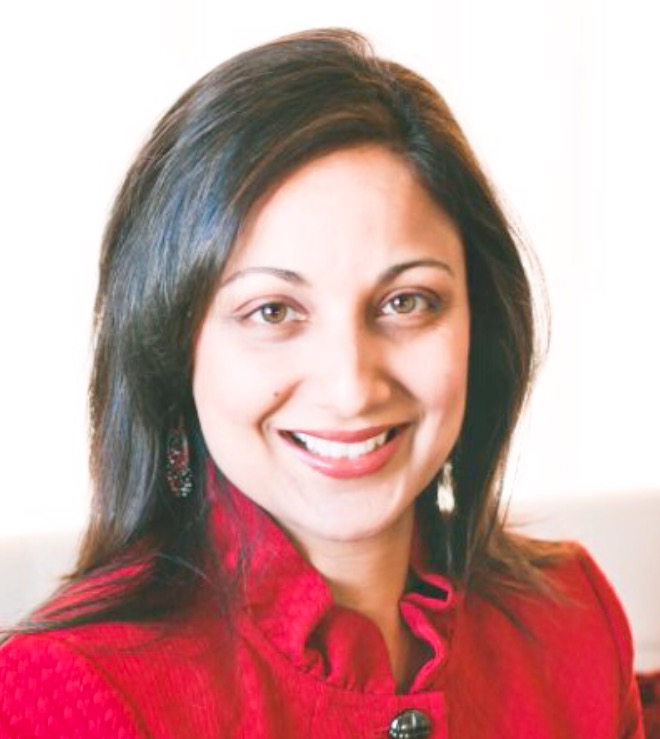 President/CEO of Anpas Global LLC
More girls in STEM will positively impact every facet of society.
Omega-3 EPA and DHA fatty acids are highly researched and scientifically proven to support a healthy heart, brain, vision, nerves and more. They are critical for maternal health but most women are deficient in this nutrient as their healthcare providers rarely mention its importance. When I was pregnant, my OBGYN also failed to mention the health benefits of Omega-3 intake. This gap in nutrition education despite the abundance of science to support its health benefits has been the impetus for my company. As the CEO and Founder Anpas Global my goal has been to develop the highest quality of Omega-3 supplements to fill our Society's nutrition gaps and support good health. Our company started out as a nutraceutical raw materials supplier but when we noticed a wide gap in high quality Omega-3 supplements in the market, we decided to bridge that gap with our brand of highly concentrated Omega-3 DHA supplements in the tiniest pill size. Our award-winning products support maternal health, kids health and brain health.
WHY DID YOU CHOOSE THIS FIELD?
I have always been passionate about preventive healthcare from my early days. However my career path led me to work in the software and telecommunication industries both of which held little long term interest for my vision to one day have my own healthcare products company. The idea bore fruit after I attended my first Natural Products trade show in 2008. I was taken aback by the number of companies passionately involved in preventive healthcare. Inspired by this thriving industry, I resigned from my management job and launched my own start-up which began with promoting raw materials to supplement companies. Anpas Global LLC, founded in March 2008, started as a supplier of functional ingredients to the nutritional supplement industry. Within 2 years, we entered the Omega-3 marine ingredients space promoting the highest concentration Omega-3 DHA and EPA oils from Japan to supplement and pharma companies in North America. Formulation Scientists and R&D Specialists that tested our oils confirmed its high concentration levels were 'Gold Standard'. However, none were willing to replace their current low concentration (low priced) fish oil formulations with our highest quality ingredients.

The high quality of our concentrated DHA oil was further proven when the Endocrinology Research Scientists from the University of Pennsylvania, Hershey's Medical Center requested to use our DHA oil to emulate a mice-study that was done by our oil manufacturer in Japan. The study used high concentration DHA Oil to shrink breast tumors in mice. While collaborating with their team on this study we realized the potential significance of our high quality fish oils. Then came the Aha moment…What if we used these 'Gold Standard' high concentration fish oils to formulate our own line of products? What if we formulated the highest quality maternal health DHA Supplement?

Prior to product development we did a market survey of moms and mom-to-be's at a local Babies R Us store. With their valuable feedback we decided to launch the highest concentration, tiniest pill size Omega-3 DHA for women. Coincidently, from conception to market delivery our maternal health product, 'Nurture Me' took 9 months to enter this world. From market launch it took another 9 months before being voted the top "Women's Health Supplement" by the CPG Editor's Choice Awards in 2015.
WHAT DO YOU LOOK AT & THINK, "I WISH YOUNGER ME WOULD HAVE KNOWN THIS WAS POSSIBLE?"
My company has formulated an award-winning line of science-based healthcare supplements even though my education has been in Economics Honors. I feel my younger self should have taken more interest in studying and majoring in Science rather than doing a major in Business and Economics. I strongly feel parents fail to notice and often misjudge the true passion of their young children to steer them in the right direction. Many a times what we learn in school and college does not always translate into our life's true mission. Today, I teach my young daughter that she can do anything she wants in life and subjects like Science, Maths and Engineering are the foundation for a bright future!
WHY DO YOU LOVE WORKING IN STEM?
When I hear stories from my clients of how my products have positively impacted their health it encourages me to continue on my path in preventive healthcare. I wake up looking forward to creating more of such high quality supplements and medicines that support health and immunity. Good health is the foundation for everything else we do in life. I believe prevention is better than cure. We need more companies and products focused on educating the world on taking care of their health instead of waiting for things to break down and then looking for an expensive cure.
BEST ADVICE FOR NEXT GENERATION?
Science is the core subject at the heart of every human endeavor that leads to growth and progress. Women should play a stronger role in this arena and use their skills and ingenuity to transform the health and lifestyle of humanity. More girls in STEM will positively impact every facet of society.
"If you educate a man, you educate an individual. if you educate a woman, you educate an entire generation."