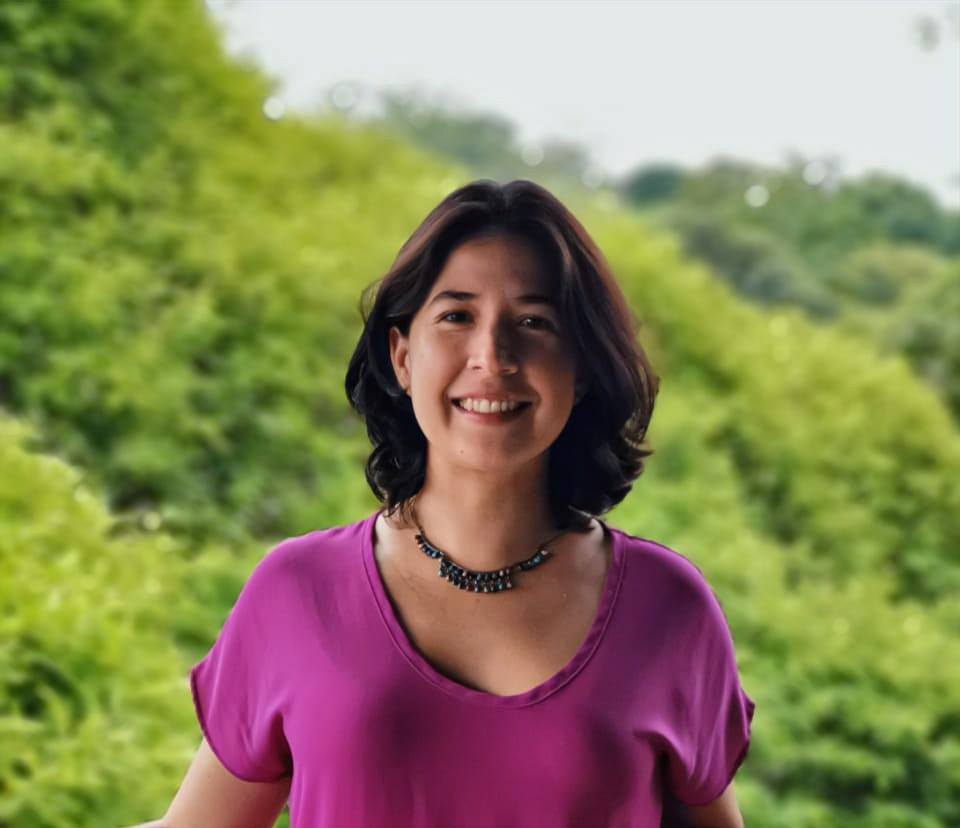 Astrophysics PhD student at Instituto Nacional de Astrofísica, Óptica y Electronica
It is hard work but very satisfying.
I study very-high energy gamma ray emission from other galaxies that have a black hole at their center. This activity allows me to better understand the physical processes that occur in these interesting cosmic objects. The importance of knowing these physical phenomena in detail lies in the many applications that we may have in the future to continue improving our life.
WHY DID YOU CHOOSE THIS FIELD?
Studying Astrophysics has always been a passion for me since I was a little girl. At first what fascinated me was seeing the dark sky and realizing that as human beings we are very small compared to everything beyond the planet. The curiosity to know what else is out there was always my biggest motivation. As time went by and I learned more and more things, I could decide which area of ​​astrophysics I like the most. I chose gamma rays because the amount of energy that is released in these physical processes is impressive, amounts that until now seem impossible to recreate on Earth. The idea of ​​using the universe as a gigantic laboratory is fascinating to me.
WHAT DO YOU LOOK AT & THINK, "I WISH YOUNGER ME WOULD HAVE KNOWN THIS WAS POSSIBLE?"
I have had the great opportunity to collaborate with people from many parts of the world as part of a single team where important results have been obtained in the field. I wish that my younger me knew that science can be done with many people who are not necessarily in the same geographical place , and that Mexicans definitely knows how to play as a team when it comes to achieving great goals.
WHY DO YOU LOVE WORKING IN STEM?
I believe that STEM provides us with the tools to better understand our physical and social environment, as well as ourselves, which brings us closer to being an empathetic society. Every day I wake up thinking that we can be better than yesterday, no matter if it is a big or small contribution, mine or someone else's, everything adds up and everything always counts to leave this world a better place for every human being on this planet.
BEST ADVICE FOR NEXT GENERATION?
It is hard work, very satisfying; however it will cost much less if you trust and enhance your skills.
El que persevera, alcanza. (That who perseveres, succeeds.)