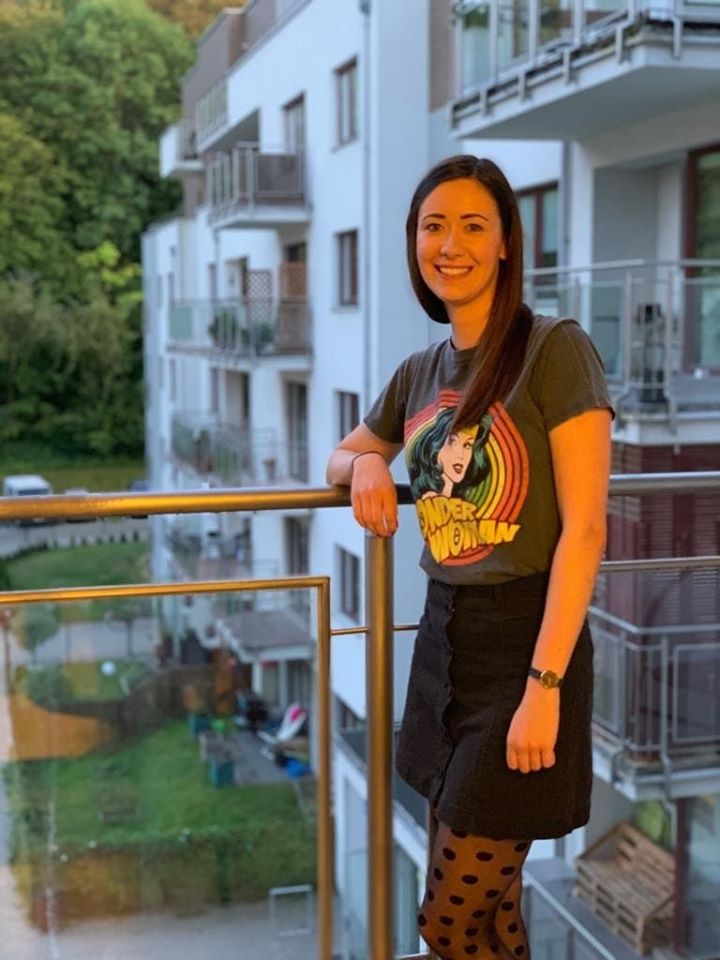 PhD student, International Centre for Cancer Vaccine Science
Believe in yourselves! Try new things, open new doors, learn from every experience.
I'm a molecular biotechnologist/biologist, working on oncogenic signaling pathways in lung cancer and their effect on regulation of the immune response, all in purpose to develop better cancer immunotherapies.
WHY DID YOU CHOOSE THIS FIELD?
After finishing high school, I was sure I want to be involved in life sciences, but I was also quite sure I don't want to study medicine, even though that was exactly what my family wanted. Biotechnology seemed to be the closest to what I would like to do in the future. I didn't know much about it when I started studying and the big enlightenment happened quite late actually, after starting my Master studies in Molecular Biotechnology at University of Zagreb and getting involved in the joint graduate study organized by the University of Zagreb and the University of Orléans for obtaining Double Master's degree in Molecular Biotechnology and Bioindustrial Techniques. This experience and research environment taught me what means to do research and how amazing it is! I believe that during my education and during this period that I spent in France, I learned how to cooperate in international research team and different working environment, in laboratories where the latest technological improvements are being implemented. After completing project Cells4Life - Lignan Formation in Engineered Cells at the University of Orleans, I realized that the only thing I want to do in the future is PhD.
WHAT DO YOU LOOK AT & THINK, "I WISH YOUNGER ME WOULD HAVE KNOWN THIS WAS POSSIBLE?"
Being at the exact same place where I am now! I'm happy that I stayed persistent about many things regarding my research career and that I've chased my dreams, but if I only knew all the open opportunities for students willing to learn and progress, I would definitely invest even more time and resources in my knowledge and experience during my studies. And I also wish younger me would have known that everything matters and that all the effort pays off.
WHY DO YOU LOVE WORKING IN STEM?
I'm looking forward to every day in the lab, fulfilled with new challenges! As I work with tumors and human cancer cells, it's amazing to observe their growth during the week and while performing different experiments. I'm passionate about my work cause every day is different and the best feeling on the planet is a successful experiment!
BEST ADVICE FOR NEXT GENERATION?
Believe in yourselves! Try new things, open new doors, learn from every experience. Your happiness, personal development and satisfaction are the most important!
''Somewhere, something incredible is waiting to be known.''