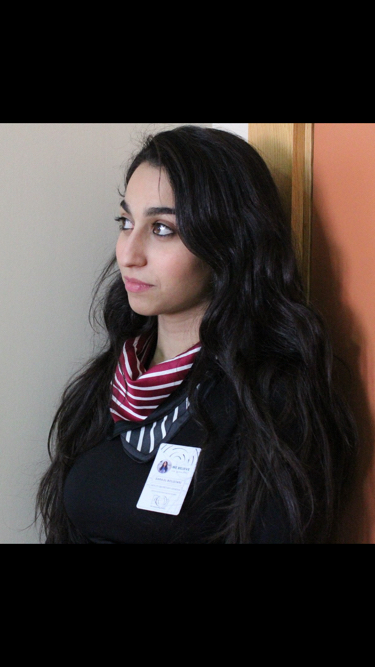 Operations Engineer, VANTAGE Drilling, Tungsten Explorer Drill Ship
Know that there are no limits to what you can accomplish.
In the simplest form possible, this is how I describe what I do:
At the office, I spend my time analyzing numbers and charts on Excel, preparing technical reports, AFEs and KPIs and working on rig maintenance and upgrade projects.
When offshore, and aside from being the point of contact between the rig and the rig manager in the office, my responsibilities include monitoring offshore operations and making sure they are all in compliance with the company's standards.
WHY DID YOU CHOOSE THIS FIELD?
When I was considering my options for college majors, I was mainly focused on finding something I am passionate about and something that challenges me at the same time.
I've lived in Qatar for almost 14 years and I think that had an influence on my decision to choose Petroleum Engineering, with the industry being well developed and advanced there. I did my research, met a lot of professionals who shared their wonderful experiences in the field and simply felt like I could relate.
I once read somewhere that "There is beauty in the O&G industry, but nobody sees it except those who are passionate about it" and I honestly loved the idea of working on rigs, getting mud-dirty and dealing with equipment that are 10 times my size. So, I truly saw the beauty of it, and I knew my passion would drive me all the way.
After graduating from college, I started working with VANTAGE Drilling as an Operations Engineer and was assigned to the Tungsten Explorer Drillship. While it was drilling the first exploration well offshore Lebanon, I joined the rig as the only woman onboard among 180 crew members.
WHAT DO YOU LOOK AT & THINK, "I WISH YOUNGER ME WOULD HAVE KNOWN THIS WAS POSSIBLE?"
More than a year ago, I served as the Secretary-General for Global Classrooms International Model UN Conference, the highest executive position awarded to a college student. Aside from leading the conference and the managing team, I had the chance to give a speech in the General Assembly Hall, UN Headquarters in New York City in front of 3,000 attendees with live broadcast on UN Website.
I definitely consider this my biggest achievement.
WHY DO YOU LOVE WORKING IN STEM?
STEM allows us to understand the world around us as it is simply involved in anything and everything that we do.
It encourages creativity and innovation, pushes us to think outside the box, teaches resilience and ingenuity and the list goes on.
The best thing about it; there is something for everyone in STEM!
BEST ADVICE FOR NEXT GENERATION?
Know that there are no limits to what you can accomplish and that you are not limited to a particular industry based on your gender.
Do not let anyone define what you want or what you do, this is your career path, so trust yourselves and choose not give importance to all negative comments from people who do not understand your passion and drive. Remember that you do not have to have everyone's understanding and you do not need to explain yourselves.
You do You. And if STEM is where your passion lies, then this is the way to go.
Go the extra mile, it's never crowded.
-Wayne Dyer-