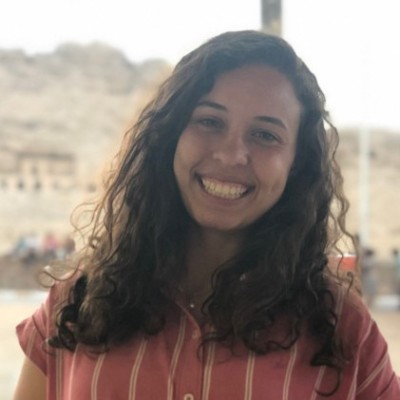 Responsible for leading inventory management strategies to maximize customer experience, sales, margin and turns, as well as end-to-end business ownership of all supply chain processes from manufacturer to consumer. Forecasting and data analysis is a huge part of my day to day job.
WHY DID YOU CHOOSE THIS FIELD?
I'm a Mechanical Engineering Graduate with a specialization in Mechatronics, currently studying AI and Data Science.
Working for a big e-commerce company like Amazon, I got to personally experience that as businesses grow, their supply chain generates Big Data. This created a huge need for Artificial Intelligence experts and Data Scientists and got me exposed to this field. I started studying Machine Learning and I knew I found passion in the field because it's always evolving and there will always be something new for me to learn.
I am a firm believer that one should always maintain the attitude of a student to reach their goals.
WHAT DO YOU LOOK AT & THINK, "I WISH YOUNGER ME WOULD HAVE KNOWN THIS WAS POSSIBLE?"
Networking. Over the past few years, I've grown my network and professional connections and started to reach out to people in different industries. This got me exposed to concepts I never knew they existed. I feel like if I go back in time, I would use this network more which would have at least given me more confidence in some of my decisions.
WHY DO YOU LOVE WORKING IN STEM?
I always look forward to learning new things! This is what STEM is about. I love working in STEM because there is always something new out there. There will always be a chance to experiment, fail, seek help, brainstorm and try again. It's about the journey and the destination altogether.
BEST ADVICE FOR NEXT GENERATION?
The sky is your limit.
Never give up to the fact that "Someone must have thought about it before. If it was doable, he would've done it".
Because yes, maybe someone else had your idea, but you definitely have your own unique line of thoughts inspired by a different set of skills and experience you gained along the way.
Skills are Cheap. Passion is Priceless. -Gary Vaynerchuk