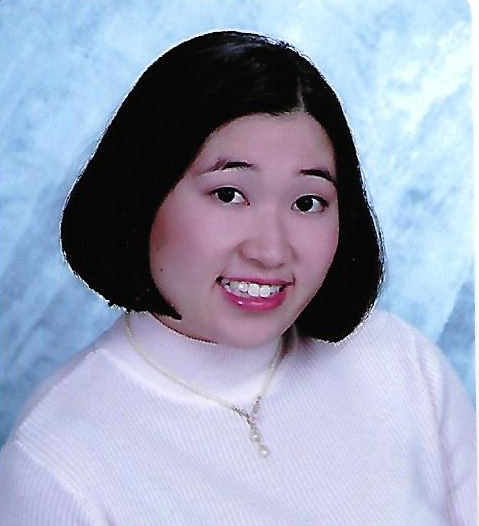 Front end Web Developer, Self-Employed
You won't know if you truly like something until you do it yourself.
I build everything that everyone can see and interact with on a website. When I'm not building new websites, I am editing existing ones to improve their performance and fixing any bugs that can come up in testing. I often translate designs into working websites.
WHY DID YOU CHOOSE THIS FIELD?
I discovered coding in my late 20's. Before I was in tech, I spent years working as a teacher and tutor. Over the years I discovered teaching wasn't right for me so I began to look for something new. Initially I didn't have any luck. No matter what jobs I applied for, I never heard back from the employers or got a short rejection e-mail.

I realized I wasn't getting anywhere so I stopped everything I was doing and decided to do soul searching. That is when I discovered the book What Color is My Parachute by Richard Bolles. I did the book exercises and discovered exactly what I needed to look for in a job. After I finished the book, I went back into job searching with a renewed sense of direction and purpose.

Shortly after this, I discovered a job posting for Skillcrush. The posting made me curious about the company so I did research on their website. That is when I read founder Adda Birnir's story. I could relate to Adda's journey and her struggles. I signed up for the newsletter and started doing the daily exercises. On the third day, the exercise's goal was writing a line of code in a text editor.

My first line of code was just "Hello World", but writing that first line of code made me realize I found the missing piece of my puzzle and what I've been looking all along. After that, I signed up for the Skillcrush free 10 day bootcamp and began doing research about programming. Following several e-mails to the Skillcrush customer service team, I enrolled in the web designer blueprint and decided to learn how to code.
WHAT DO YOU LOOK AT & THINK, "I WISH YOUNGER ME WOULD HAVE KNOWN THIS WAS POSSIBLE?"
The younger me would have been shocked that I spoke at the Moms Can Code's first virtual summit in April 2018. I did a talk about how to use social media to build a personal brand. I've always been very shy so my younger me would initially find it hard to believe that I did a virtual presentation to other women in tech. However the younger me would have been pretty inspired that I was able to do that. I struggled with confidence growing up so she'd be proud knowing that I've become the confident woman I always wanted to be.
WHY DO YOU LOVE WORKING IN STEM?
I've been coding for 3 years and what I love the most about coding is how dynamic it is. There's always something new to learn or a better way to write code so it always feels fresh and interesting. I look forward each day opening my text editor and just coding. It doesn't matter if it 20 lines or 200 lines of code. I still get the same feelings I had when I wrote my first line of code with every project I do.
BEST ADVICE FOR NEXT GENERATION?
Write a few lines of code and see how you feel when you do it. One of the lessons I've learned throughout my coding journey is that you won't know if you truly like something until you do it yourself. If you write some code and would love to learn more, join organizations like Girls Who Code or Girl Develop It. These organizations do fantastic work supporting girls in STEM.
"It's kind of fun to do the impossible." Walt Disney