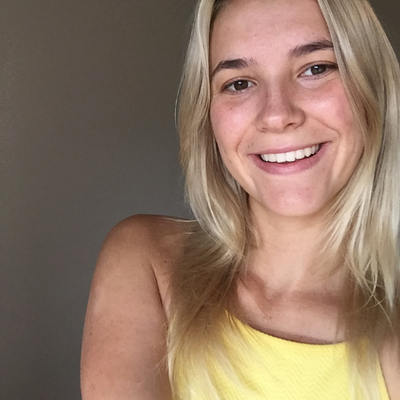 PhD candidate, The University of Melbourne, Australia
Read. Read as much as you can from as many different sources as you can.
My PhD examines contemporary attitudes toward plastic surgery. Specifically, I look at the ways in which plastic surgery recipients are perceived differently to non-recipients. So far my research has demonstrated that recipients are considered less moral, human, and competent than non-recipients, which suggests that plastic surgery has a massive impact on our assessment of someone's character! I've been exploring these results through a feminist lens and trying to determine what exactly it is about plastic surgery that makes people so uncomfortable.
WHY DID YOU CHOOSE THIS FIELD?
Throughout high school, I held multiple casual jobs in an attempt to save up money to undergo plastic surgery. As an adult, I no longer feel the desire to surgically alter my body; however, an interest in the field remained. I wanted to know how young girls found themselves longing for a surgical answer to their self-esteem issues and how these girls might be affected long-term should they ultimately acquire these surgeries.
WHAT DO YOU LOOK AT & THINK, "I WISH YOUNGER ME WOULD HAVE KNOWN THIS WAS POSSIBLE?"
Receiving a scholarship to complete my PhD at The University of Melbourne! I remember thinking I'd never make it this far and that I'd certainly never be able to attend the best university in Australia
WHY DO YOU LOVE WORKING IN STEM?
I love that I get to study something I'm passionate about. I feel like I'm uncovering real, tangible answers to what were initially just theoretical musings, and that makes me excited! Working in STEM, I'm able to spend my days finding solutions to problems in areas that I care about
BEST ADVICE FOR NEXT GENERATION?
Read. Read as much as you can from as many different sources as you can. You'll find yourself inspired and blown away by the breadth and depth of research out there! It'll also give you some indication as to what a career in STEM might look like
Nevertheless, she persisted