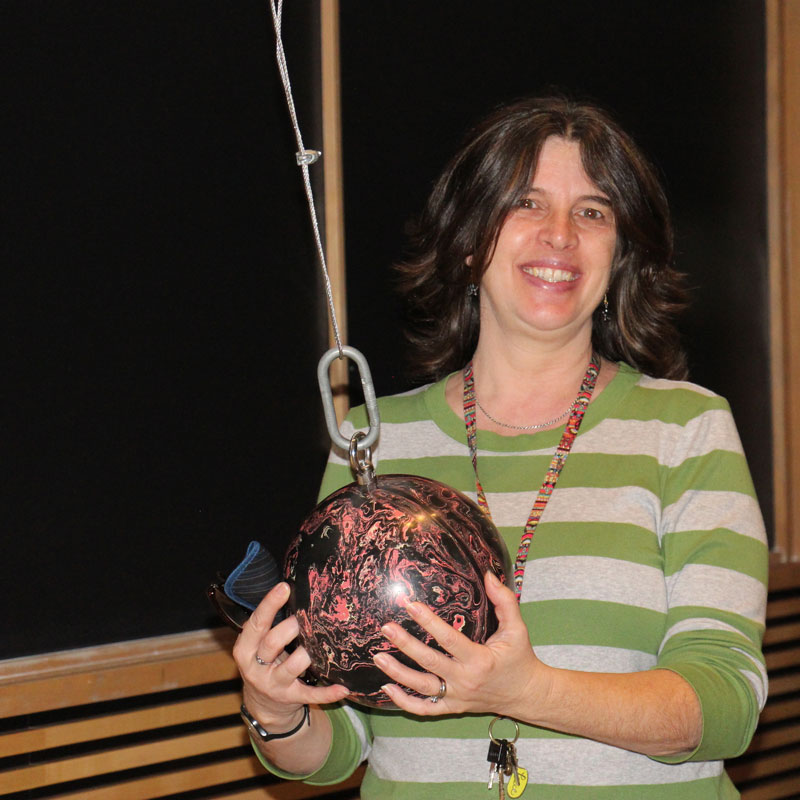 I am teaching faculty which means that I develop and teach a variety of university-level physics classes. I also do a lot of science outreach. I am especially interested in encouraging more women and under-represented minorities to study physics.
Why did you choose this field?
When I was in high school I liked a lot of different subjects, but I was always particularly good at math, science and art. I had an amazing AP Chemistry teacher who not only taught us chemistry, but he also taught us computer programming and took us star observing at night. When I went to university I started as a chemistry major, but switched to physics in my first year because I liked how you could figure out so many things using mathematical reasoning.
What do you look at and think, "I wish younger me would have known this was possible"?
I am very proud of being awarded the Canadian Association of Physicists Medal for Excellence in Undergraduate Teaching in 2018. I don't think younger me would have imagined that I could earn a Ph.D. in physics, let alone become a university lecturer.
Why do you love working in STEM?
I love teaching physics and helping students learn about our amazing universe and how it works. I look forward to being in the classroom and interacting with my students one-on-one in office hours. I love seeing that "light-bulb" moment when a student has figured something out.
Best advice for next generation?
Do your best to ignore the boys in your classes who are super confident and appear to know everything, because they don't.
Inspo quote / fun fact / role model
"The pursuit of truth and beauty is a sphere of activity in which we are permitted to remain children all our lives." Albert Einstein