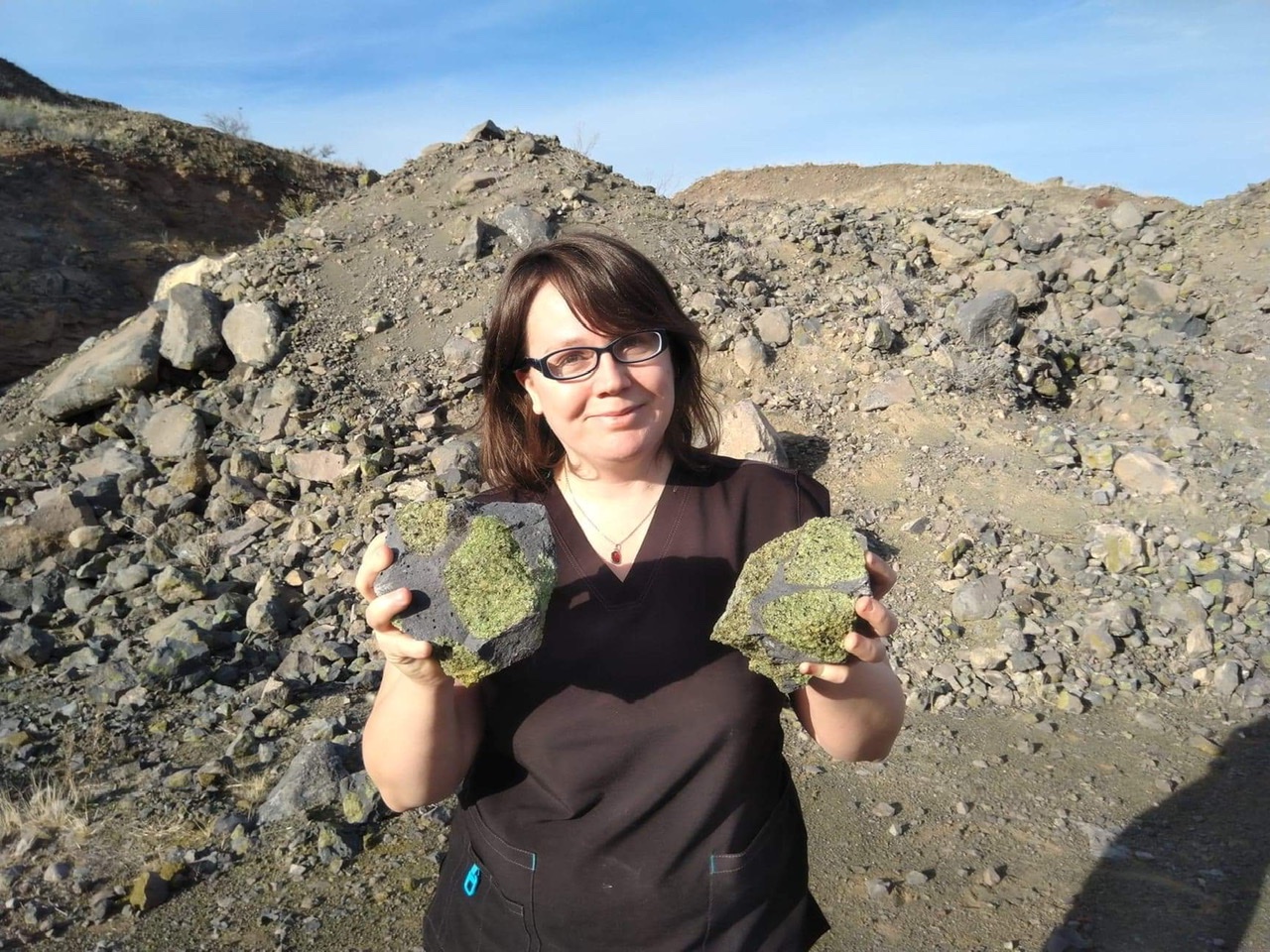 Assistant professor in igneous processes, University of Utah
In my research, I'm looking at the origin of magmas, that form, for instance, the oceanic floor. I'm using experimental devices to reproduce the conditions deep inside the Earth. I'm also a professor and I'm teaching mineralogy and petrology (i.e., the study of rock).
WHY DID YOU CHOOSE THIS FIELD?
When I was a kid, I wanted to be a car mechanic. But I've always been fascinated by volcanoes. It's in high school that I chose a path: studying physics and chemistry first to then apply these principles to magmas. Later on, I had my first research experience in experimental petrology and realized it combined both aspects: magma formation and mechanics. I felt in love.
WHAT DO YOU LOOK AT & THINK, "I WISH YOUNGER ME WOULD HAVE KNOWN THIS WAS POSSIBLE?"
Living in a country where people do not speak my native language.
WHY DO YOU LOVE WORKING IN STEM?
I always liked maths, physics and chemistry. What I love about geosciences, is we combine all of that! Thinking that geology is just about breaking rock and outdoor activities is so wrong. The diversity of sciences is infinite and we can always learn new skills!
BEST ADVICE FOR NEXT GENERATION?
Find what you like! I grew up in a non-STEM environment, far from any active volcanoes. I wasn't the best student in high school, and my English was terrible when I moved to the US. But I simply knew that was what I wanted to do.
"I have noticed even people who claim everything is predestined, and that we can do nothing to change it, look before they cross the road." - Stephen Hawking