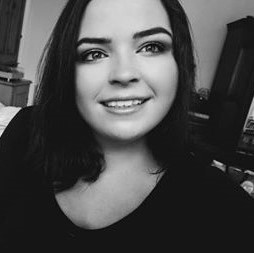 Software Engineer Intern at Pixalytics Ltd
And - Bsc (Hons) in Computing Science & Artificial Intelligence student, University of Edinburgh & President of Edinburgh University Women in STEM & Director & Co-Founder of Hello World Hack
Strive to do what excites you and don't settle for anything less.
As a software engineering intern, I write code which transforms satellite imagery from a pretty picture to meaningful data that can be used for environmental tracking and analysis. However, a lot of my time is spent googling my errors and fighting with technology.
In my role as President of Edinburgh University Women in STEM I am in charge of the visions and aims of the society for the next year and oversee the committee. This involves a lot of meetings and emails to organise events and sponsorship.
WHY DID YOU CHOOSE THIS FIELD?
I always loved problem solving, I have always found it incredibly satisfying so when I was introduced to programming I was immediately intrigued. At first, I was coding in Scratch - a simple block-based visual programming language - this allowed me to combine creativity with logic. As I moved onto more complex languages, the power and possibilities of coding seemed endless! Although I liked all sciences it was the practical and creative aspect of computing science which drew me to the subject (although I still have a love for science too!)
I was introduced to programming in my computing science class in school where I had an incredibly encouraging and enthusiastic teacher who pushed us all to learn about diversity in tech and taught us about amazing role models such as Ada Lovelace. From ages 14-18, my class was always approximately 50/50 males and females so I wasn't fully aware of the sexism and gender imbalance in STEM until I reached university.
My love for problem solving mixed with supportive teachers and family made Computing Science an obvious choice for me.
WHAT DO YOU LOOK AT & THINK, "I WISH YOUNGER ME WOULD HAVE KNOWN THIS WAS POSSIBLE?"
Working at Pixalytics has been a great eye-opener for me that the world of tech isn't limited to the big 4 technology companies or software engineering. When I was younger I loved programming but I didn't fully understand its potential. I am now combining my love for space and my passion for the environment with my coding skills to manipulate satellite data for tracking a range of environmental factors. Knowing the code I write can be used to make environmental change is incredibly fulfilling and excites me for what I can do in the future.
WHY DO YOU LOVE WORKING IN STEM?
STEM has such an amazing power to make change. The research, the innovation, and the community can make such a powerful impact on peoples' lives. I love having the ability to use my skills to have a meaningful and almost instant affect on the issues I care about. I also love the community in STEM, especially the women in STEM community. It is filled with people who are truly passionate about what they do and are excited to create. I am excited to see how my career and technology changes in the coming years and I hope I continue to use my skills to strive for change.
BEST ADVICE FOR NEXT GENERATION?
Strive to do what excites you and don't settle for anything less. You may experience discrimination or feel like an imposter but as long as we continue to fight for the next generation of STEM and do what excites us, there's no stopping us.
"We have the opportunity to create the future and decide what that's like." -Mae Jemison