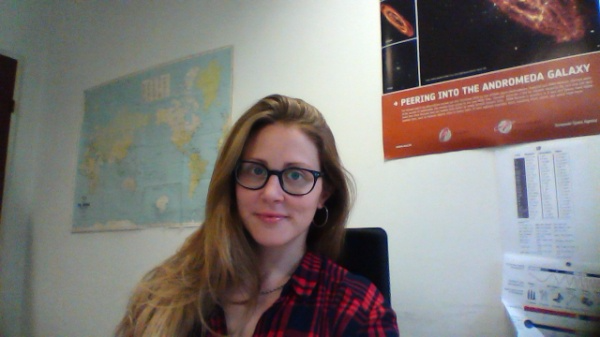 Materials Engineer, European Space Agency
Do not try to change your personality in order to fit [in].
We ensure that the materials that will be flown into space are fit for purpose and adequate to the environments they will suffer, whether it is radiation, high/low temperature, atomic oxygen etc.
WHY DID YOU CHOOSE THIS FIELD?
Space is a fascinating field to many people, and there are many ways to contribute. I always liked to know why things happened, so studying science/physics was a clear path for me. Then I managed to obtain a traineeship in ESA and it confirmed that this is the field on which I'd like to pursue my career!
WHAT DO YOU LOOK AT & THINK, "I WISH YOUNGER ME WOULD HAVE KNOWN THIS WAS POSSIBLE?"
Traineeships opportunities in european organizations. They are not advertised enough.
WHY DO YOU LOVE WORKING IN STEM?
I love working with several people to solve problems, and being able to reach a solution to an issue that otherwise would jeopardize the whole mission or project
BEST ADVICE FOR NEXT GENERATION?
Do not try to change your personality in order to fit a "man's world". Behaviour traits more commonly found in women, such as empathy, compassion, patience, and so on, are more valuable in a team than they are given credit for. Eventually, keeping an sensitive behaviour will take you very far.
Better three hours too soon than one minute too late.