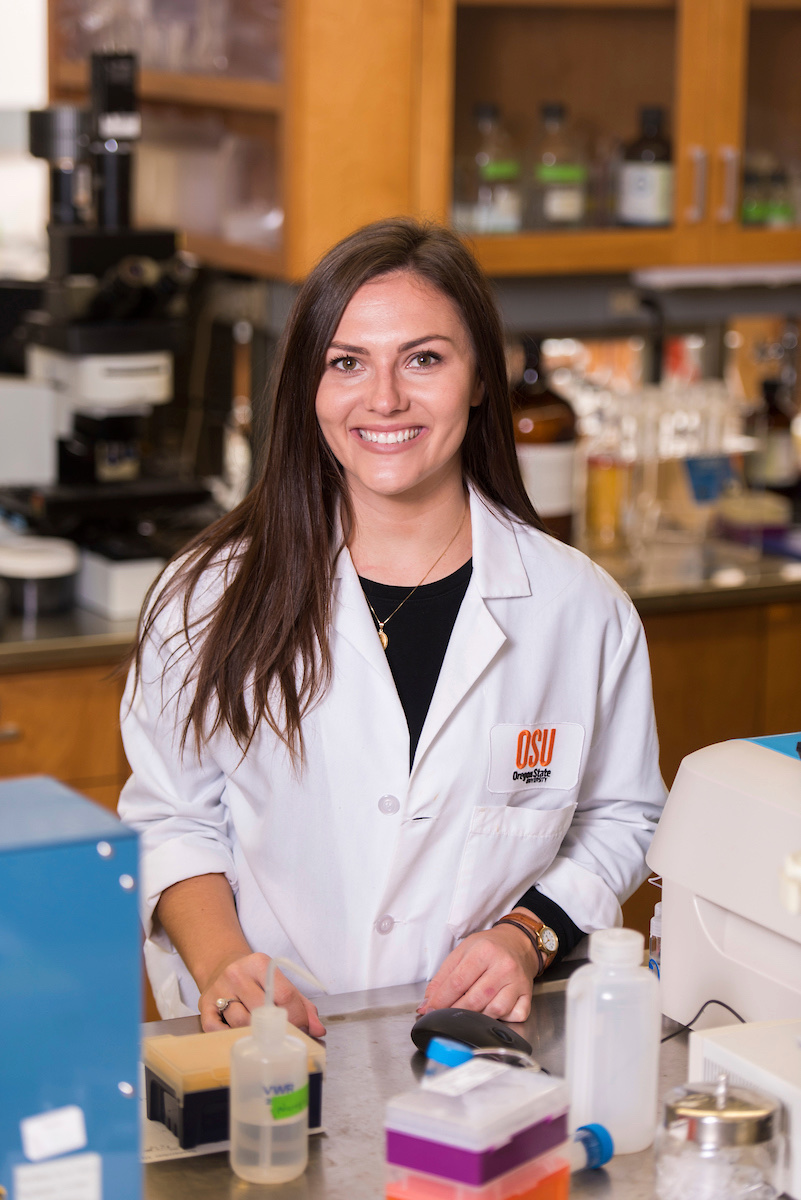 Microbiology PhD student, Giovannoni Lab, Oregon State University
Nurture childlike curiosity and never stop asking questions.
I study ocean oxygen dynamics off the Oregon Coast. Oregon experiences hypoxic summers and my research aims to understand the microbial mechanisms for the emergence and persistence of oxygen minimum zones. This research has the ability to increase the resilience of our coastal fishing communities and tourism economies, both of which are greatly impacted by the development of oxygen minimum zones.

I also am enthusiastic about science communication: I run online microbiology lessons for children family / friends via Zoom, am a STEM pen pal for Letters to a Pre-Scientist, and help develop high school curriculum for the Oregon State Science and Math Investigative Learning Experiences.
WHY DID YOU CHOOSE THIS FIELD?
I actually started my undergraduate studies as a Political Science major but I took core science courses "for fun". As a first generation college student, I was unaware of research opportunities that could join my interests in science and policy.

While participating in the National Student Exchange at the University of the Virgin Islands in St. Thomas, USVI, I was prompted to join Dr. Jennilee Robinson in a research project on water quality following tropical storms in local bays on the island. This was my first introduction to microbiology and I worked with a charismatic, brilliant woman in science on an all-female team, participated in my first conference and won an award for our poster. This was a turning point and when I returned to my home university, I immediately transferred and changed my major to Microbiology, shifting my Political Science experience to a minor.
WHAT DO YOU LOOK AT & THINK, "I WISH YOUNGER ME WOULD HAVE KNOWN THIS WAS POSSIBLE?"
I am a practicing Catholic and I wish I would have realized sooner that science and religion do not have to be at odds as it is often perceived but practicing your faith can rather compliment the experience of being a scientist exploring the natural world. I work with a Climate Change group at my local parish that is made up of various professors from Oregon State University. Having role models who are open and nurturing to their faith has opened intellectual doors for me to fulfill my vocation as an emerging scientist studying the impacts of climate change, following Pope Francis' lead.
WHY DO YOU LOVE WORKING IN STEM?
I love waking up knowing that I can dedicate myself to something that has the ability to positively contribute to the human condition. Every morning feels like diving into a passion project, but it's your job!

I look forward to reading new discoveries in my field, sharing ideas and having discussions with collaborators, and looking for new ways to effectively share my zeal for science with young people, especially first generation college students.
BEST ADVICE FOR NEXT GENERATION?
Nurture childlike curiosity and never stop asking questions.
"Nothing depends on how things turn out—only on how you see them when they happen." - Fr. Greg Boyle