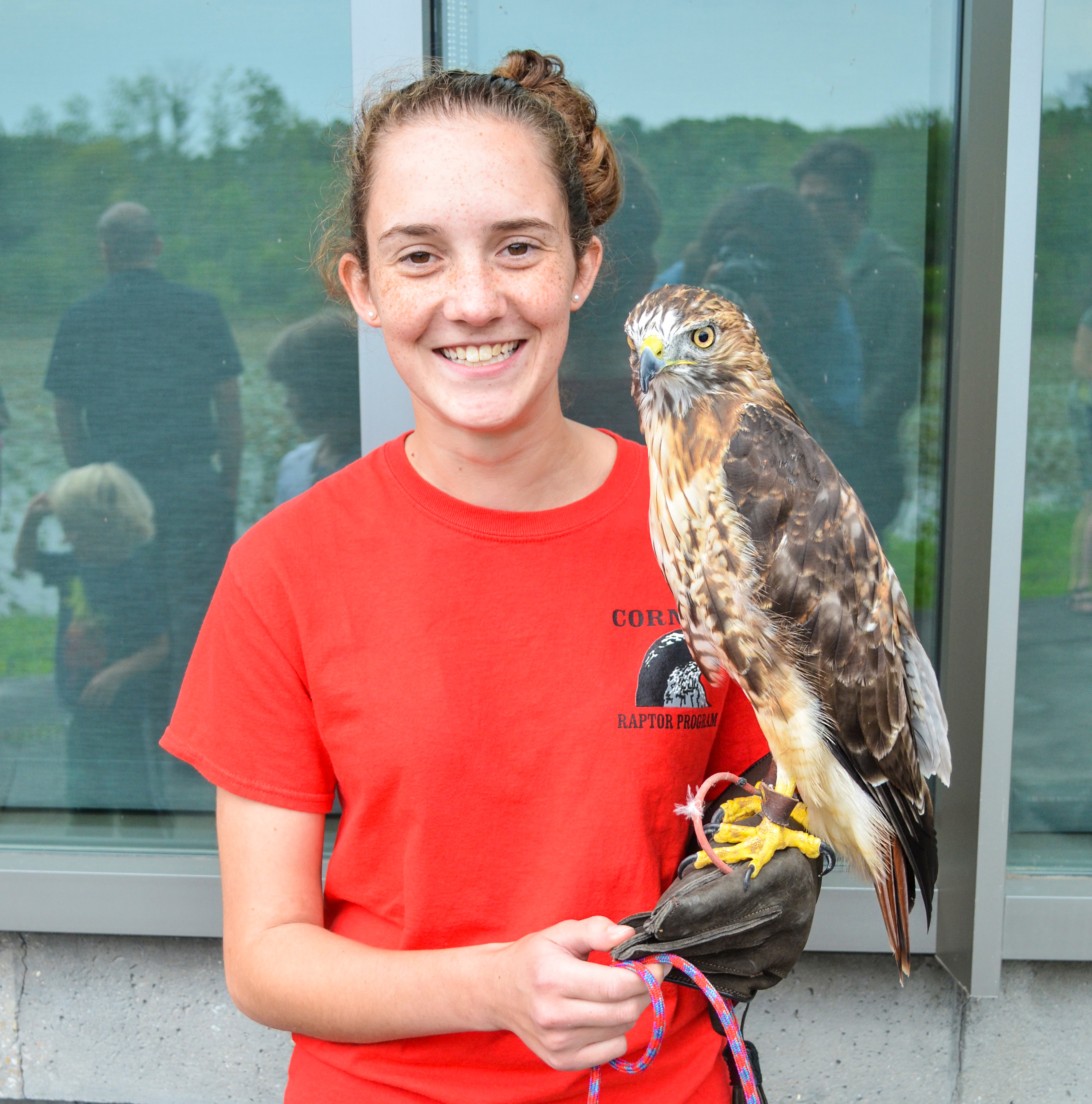 DVM Candidate, Cornell University College of Veterinary Medicine
I am a candidate for the Doctor of Veterinary Medicine degree. The DVM degree will allow me to diagnose and treat animals to relieve animal suffering, protect animal health, and promote public health (the health of the general human population) by stopping the spread of zoonotic disease and ensuring food safety.
WHY DID YOU CHOOSE THIS FIELD?
From a young age, I knew I wanted to be a veterinarian. I had an innate compassion for animals and wanted to contribute to the medical field. I was lucky to have my local veterinary office nearby my house. I had many female role models there - veterinary assistants, veterinary technicians, and veterinarians. They never ceased to support my dream of joining the veterinary medical field. They encouraged me and inspired me, and they are a big part of the reason I am where I am today.
WHAT DO YOU LOOK AT & THINK, "I WISH YOUNGER ME WOULD HAVE KNOWN THIS WAS POSSIBLE?"
When I was younger, I believed I needed to be a straight-A student no matter the cost to become a doctor. I thought becoming a doctor meant putting school above all else. I realize now that isn't true. Yes, studying and getting good grades are important, but they aren't everything. Now I make sure to take time for other things that make me happy - volunteering, going to trivia nights with my friends, and taking hikes with my cat. Being well-balanced and personable is such an important component to success. I'm not afraid to take time for myself because I know it allows me to maintain my friendliness and compassion and prevent me from feeling the "burnout" many others do. Life is about more than school.
WHY DO YOU LOVE WORKING IN STEM?
Veterinary medicine is a very unique application of science. The cases I help treat in the hospital aren't the same every day. Sometimes my patients are dogs and cats; other times they're horses, sheep or cows. And I even get to see exotic animals and wildlife like red pandas, kangaroos, rabbits, and cardinals. Knowing my days are never the same is really exciting! But beyond that, I get to help people too. No animal walks into the hospital by itself. Animals have owners, farmers, and other caretakers. By helping animals, I'm helping people too. It's sincerely rewarding to have that much of an impact. It makes the late nights and early mornings well worth it.
BEST ADVICE FOR NEXT GENERATION?
Be your own advocate. Find opportunities that interest you, and pursue them. Reach out to people doing the thing you love and ask for advice or to shadow them. The worst that happens is that you stay where you already are; the best - you get your dream job and build an incredible network of colleagues that you know can help you if you ever get stuck. You'll be truly surprised by the number of options you have just by putting yourself out there.
"The world needs all types of minds." - Temple Grandin. You are important and needed. Know that you can make a difference.