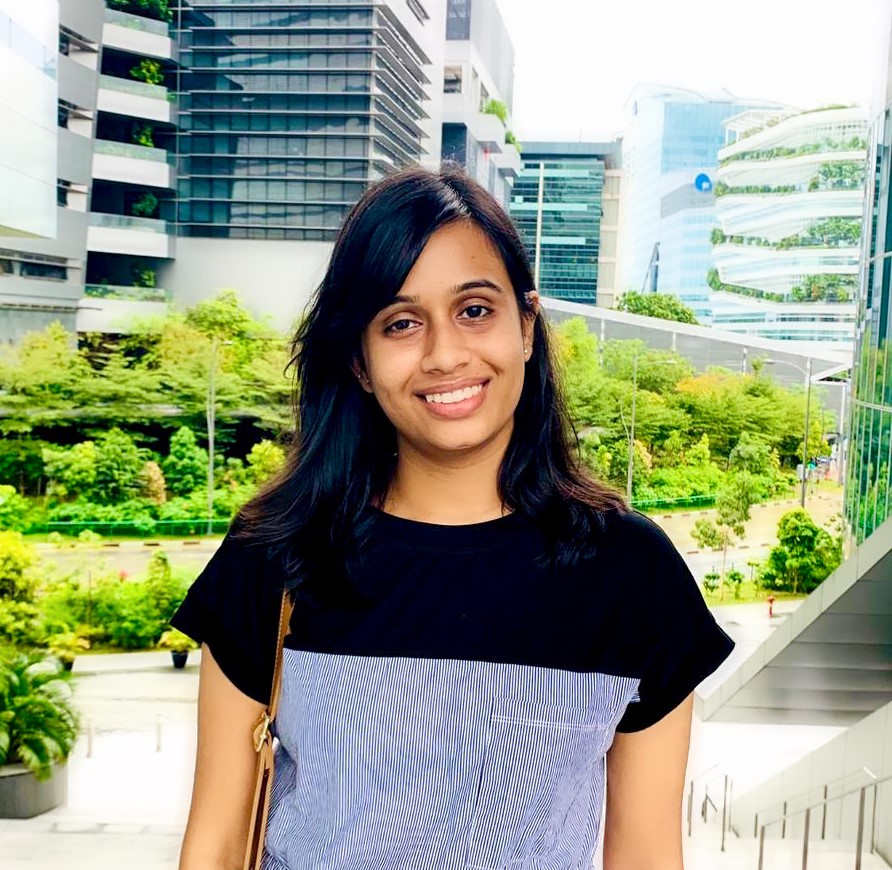 Research Engineer, National University of Singapore
Don't underestimate yourself. If you are really passionate about something, just follow your instincts.
I work with National University of Singapore to develop software applications for some research projects. My specialization is in Android application development.
WHY DID YOU CHOOSE THIS FIELD?
It was during my graduation, I developed interest in coding and problem solving. I used to attend workshops and other technical events in order to keep myself updated with latest technologies. That's how I learned about Android operating system. Our final project was an Android app, which paved a way to app development much more in detail. Then, I started off my career as a software developer. I got a lot of opportunities to develop a variety of android applications based on client requirements there. As time went by, I became proficient in android app development and it has become my passion. Now I can't think of a career other than Android application development.
WHAT DO YOU LOOK AT & THINK, "I WISH YOUNGER ME WOULD HAVE KNOWN THIS WAS POSSIBLE?"
I was born and brought up in a small village in Kerala, where daughters get married as soon as they finish their studies (sometimes even before that). But my family was very supportive to me. I was never interested to pursue higher studies. I wanted to gain more knowledge through my work experience. So I started my career as a software developer for a company in Kerala, soon after my graduation. I was very much committed to that job and was enjoying working in that company. As everyone, I too had a dream of going overseas on my own and working there. I thought it was beyond my limit and I could not reach there. There were also some people, who even told I am capable of nothing. But when I am offered a job to relocate to Singapore, I was equally excited and nervous. Sending an unmarried daughter to overseas was not an acceptable thing in the society I lived. So my parents had to chose either job or marriage for me. They wanted me to follow my dream and to make me a strong independent woman. Thus I relocated to Singapore and now I have completed 1.5+ years here. Transition from a village to a developed country was very challenging for me. I struggled a lot in the beginning. But now I am adapted to this new environment and everyone is proud of my accomplishments. If the younger me would have known that this was possible, I would have followed my dream back then itself.
WHY DO YOU LOVE WORKING IN STEM?
First of all, I love the technology and people I work with. Both are really helpful for me. Working in STEM is exciting and gives an opportunity to learn something new everyday. There are a lot of community programs, which helps to socialize and keeps you updated with latest technologies. I am looking forward to apply my knowledge and experience in transforming research ideas into the final outcome and also to help others in either way I can.
BEST ADVICE FOR NEXT GENERATION?
Don't underestimate yourself. If you are really passionate about something, just follow your instincts
Opportunity seldom knocks twice – if an opportunity comes, don't neglect. Just give it a try at least. Otherwise, you may regret
"Be yourself; everyone else is already taken."
― Oscar Wilde