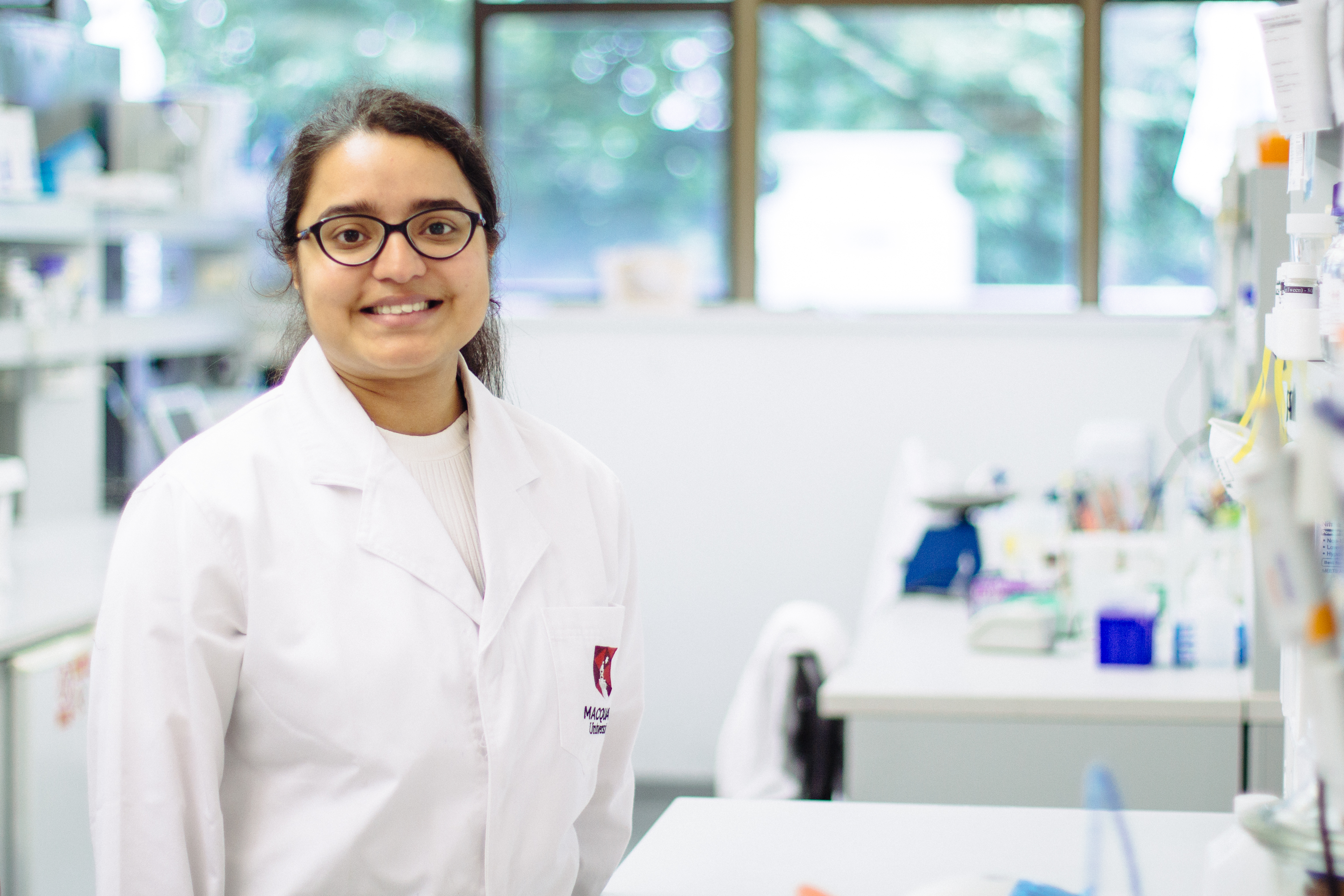 PhD Student, Macquarie University
If you truly believe in something, pursue it!
Glycobiology (the study of sugars) in immunity and cancer.
WHY DID YOU CHOOSE THIS FIELD?
I have seen the many suffering faces of cancer, in and around my (extended) family, and have always thought deeply about this disease. I received my first taste of research during my Bachelor's from India which was an exciting experience. On pursuing higher studies from Macquarie starting with Master of Biotechnology to Master of Research in Molecular Sciences, and now PhD, I found my forte in Glycobiology...that quite nicely connected to cancer! And now, here I am...spending each day of research in something that I absolutely love and care about!
WHAT DO YOU LOOK AT & THINK, "I WISH YOUNGER ME WOULD HAVE KNOWN THIS WAS POSSIBLE?"
I don't think I would want my younger self to know of anything that I have achieved today was possible...because I surprise myself every day! I am generally a skeptical person, give my 100% effort...and what I achieve out of it is something I like to leave unexpected!
WHY DO YOU LOVE WORKING IN STEM?
STEM provides you a platform for innovation...in various fields through different minds...and that's incredibly powerful!
I wake up looking forward to a new day bringing new possibilities and a step closer to making a change in the scientific community.
BEST ADVICE FOR NEXT GENERATION?
If you truly believe in something, pursue it!
"Science and everyday life cannot and should not be separated" - Rosalind Franklin