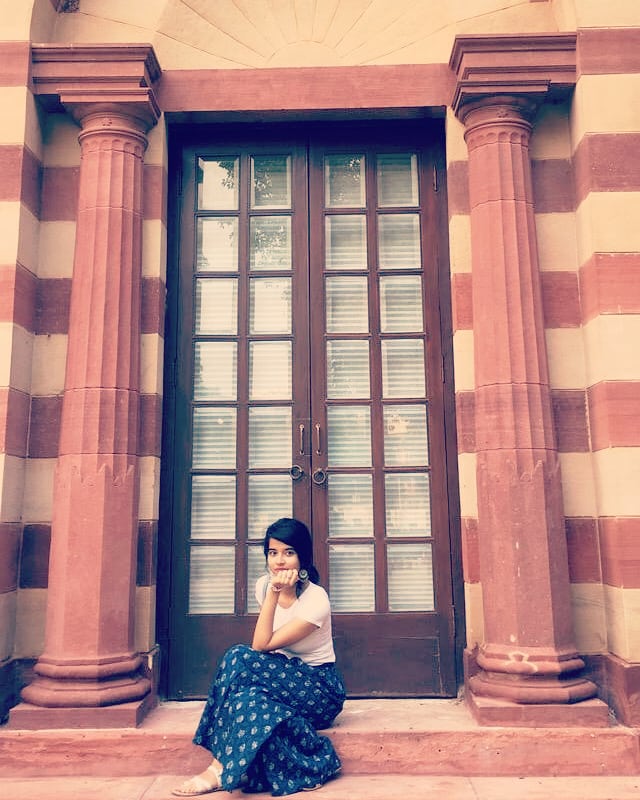 You can pursue any field you want, once you put your mind to it.
Mechanical Engineering Student
Onespace Manager at SEDS India
Founder, Project Neysa
Team Member, Creation Labs [Team Sammard]
Author
Certified Dancer, Artist, Anchor
Top 60 students in India for Innovation
WHY DID YOU CHOOSE THIS FIELD?
I have been an astrophile for the longest time, the idea of rocket science fascinates me. I want to break the notion that rocket science is tough, hence got into the field. I have interned at Air India, learnt about aeronautics. I have worked on the CanSat problem by NASA, in the mechanical subsystems. I want to start an online platform in astronomy for students and am working under the same as OneSpace manager in SEDS India
WHAT DO YOU LOOK AT & THINK, "I WISH YOUNGER ME WOULD HAVE KNOWN THIS WAS POSSIBLE?"
I wish I had known about the various scholarships and competitions, NASA, ISRO and DRDO offer.
To be more actively involved in the space community.
WHY DO YOU LOVE WORKING IN STEM?
I enjoy learning about the working of machienry, especially astronautics. I read extensively about astronomy, and love to innovate.
BEST ADVICE FOR NEXT GENERATION?
Never think that being girl is a weakness, you can pursue any field you want, once you put your mind to it.