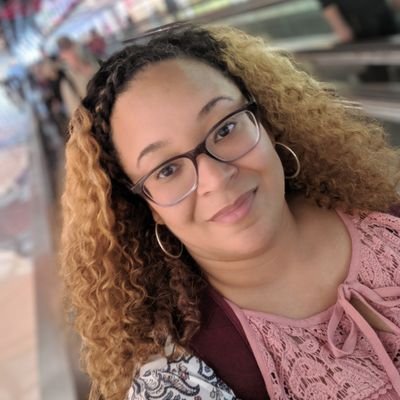 Computer Science/ STEM Coordinator, Aldine Independent School District
There aren't any limits to what you can create, produce or become.
I support educators and students within every aspect of STEM, including Computer Science for Primary-High School for a school district that is made up of black and brown students.
WHY DID YOU CHOOSE THIS FIELD?
My background actually started in Art/Architecture. I went to school to become an architect. One of my professors actually told me I would be better as his assistant than his colleague. I felt defeated and switched my major and universities. It is there where another educator saw my talents teaching students during my internship at an art museum. That guided my path and built my passion for empowering students-- especially young girls who look like me.
WHAT DO YOU LOOK AT & THINK, "I WISH YOUNGER ME WOULD HAVE KNOWN THIS WAS POSSIBLE?"
I wish my younger self would have seen my infinite love for programming. It wasn't something I was exposed to until I was an adult. I wish my younger self would have had an educator like me to encourage them to learn how to code. I would have never thought I would be in the position to help define how computer science would be taught to ALL students, regardless of their background, color, race, sexual orientation, etc.
WHY DO YOU LOVE WORKING IN STEM?
I love that STEM today goes beyond just the acronyms: Science, Technology, Engineering and Math. To me, STEM is changing the way we live. It's the application and innovation of our culture. Children born today won't have to learn STEM... they will create it. I wake up daily looking forward to the challenge of how to bring new experiences- beyond the traditional classroom to students who wouldn't necessarily know existed otherwise.
BEST ADVICE FOR NEXT GENERATION?
Ladies, there aren't any limits to what you can create, produce or become. Know this, you will be tested-- not to show your weaknesses, but to discover strengths. Let these tests empower YOU!
Life is like a camera... just FOCUS on what is important, CAPTURE the good times, and DEVELOP from the negatives. If things don't work out -- take another shot!