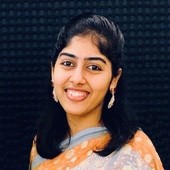 Head of Information Security, Funding Societies | Modalku Group
STEM is an umbrella term for a wide range of careers. While some of these tend to be highly technical, there are others that can be totally creative.
I'm building out the critical Information Security functions including, but not limited to, Third-Party Security, Identity & Access Management (IAM), Corporate Network Security, Configuration and Maintenance of Enterprise Security Tools, and Security Awareness Trainings from the ground up for Funding Societies | Modalku Group.
WHY DID YOU CHOOSE THIS FIELD?
My journey into Information Security happened quite unexpectedly.
After graduating with a Bachelor of Computing in Computer Science together with a Special Program in Computing with Research Focus from the National University of Singapore in 2012, I had joined Deutsche Bank as an Analyst in the Technology Graduate Program, which involved rotations across different Technology teams in the bank.
One of the rotations involved me having to manage the remediation of a critical Information Security audit finding driven client migration on the bank's B2B payment gateway solution in close coordination with the clients and other Technology teams in the bank.
Seeing first-hand the importance of and impact that Information Security has on all the stakeholders involved (be it internal or external) piqued my interest in the field, and I decided then to take up my first full-time role, upon completion of the Graduate Program in 2014, as an Information Security Problem Manager for the Asia Pacific region.
Since then, there has been no looking back!
WHAT DO YOU LOOK AT & THINK, "I WISH YOUNGER ME WOULD HAVE KNOWN THIS WAS POSSIBLE?"
If I had known about Information Security and the plethora of opportunities it presents to women, especially, earlier on in my life, say during my school years, I would have been able to get a head start in my career, for e.g., I might have dived straight into a Bachelors degree in Information Security, rather than in Computer Science and having to later follow it up with industry certifications, such as the Certified Information Systems Security Professional (CISSP).
WHY DO YOU LOVE WORKING IN STEM?
To me, working in STEM is not just a job – rather, it's my passion. Having grown up as a Computer Science enthusiast right from my school years in India and performing exceptionally well in International and National level Olympiads in Informatics, I always knew I'd lead a happier and more productive life if I continued to study and work on what I enjoy doing the most – which is putting my skills to solve problems in Science, Technology, Engineering, and Mathematics. My Bachelor's degree in Computer Science and my pursuit of Information Security over the years have enabled me to do just that, and continue to do so as I work on innovative projects and solutions to address the Information Security needs of my company.
BEST ADVICE FOR NEXT GENERATION?
Do you love Math and Science? Do you excel at logic? at strategizing? at solving problems? or creating knowledge? If your answer to any of the previous questions is Yes, then you should definitely consider a career in STEM.
Take note that STEM is just an umbrella term for a wide range of careers. While some of these do tend to be highly technical, there are others that can be totally creative and fun.
The important thing is for you to introspect on what and how you would like to channel your energy towards, and I bet you will find a STEM career, if not more than one, that you will find is aligned with your goals and interests.
Who knows? You may very well be the next in line to further our understanding of the universe or build an even better version of the future than we envisage today.
Aim high
Work hard
Dream big
Keep learning
And don't forget to believe in yourself!