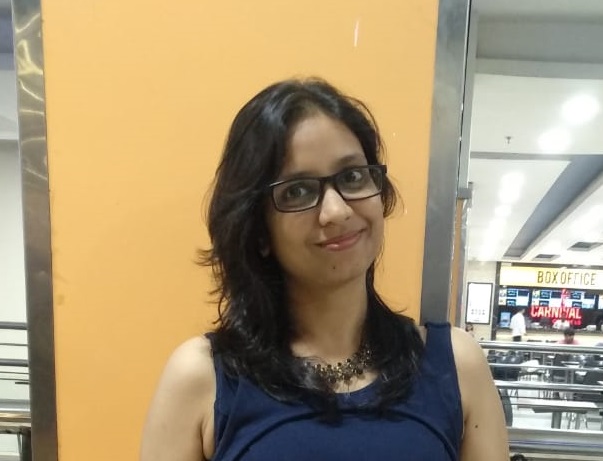 Ph.D. scholar, Indian Institute of Technology
If you want to help people around you or want to stay curious and motivated all the time, do pursue STEM.
My work majorly revolves around an infectious disease causing pathogen, Plasmodium vivax. It is one of the upcoming challenges to world. I am trying to translate the laboratory findings to clinics, for early diagnosis and prognosis of the vivax malaria. A step forward to eradicate vivax malaria before it gains resistance to FDA approved drugs in the market.
WHY DID YOU CHOOSE THIS FIELD?
Since childhood I was intrigued by the fact that I resemble my mother and was occupied by that
thought. But my curiosity increased when I came across the blood group variation in my family, which
was later satisfied when I first studied about concept of gene. This knowledge instilled in me, an immense interest in genetics and motivated me to enter the field of biological research. Things we read and see around us are the great work of curious and creative minds which fascinates me and motivates me for, to be the "doer" instead of being a "viewer".
To begin my path towards unlocking deep intricacies in biology I did graduation in microbiology. It lead me towards microbial genetics and their survival mechanism which are as astonishing as their existence in the past. I was most captivated by the survival mechanisms of microbes. A single protein or a small mechanism equips these tiny organism with the power to endure its difficulties. I began to understand the simplicity in the complex network of work going on inside a cell.
WHAT DO YOU LOOK AT & THINK, "I WISH YOUNGER ME WOULD HAVE KNOWN THIS WAS POSSIBLE?"
I thought of various possibilities and I believe I got to know things at correct time which made me what I am today. Struggles and frictions in search of my own path has made me grow independent and strong.
WHY DO YOU LOVE WORKING IN STEM?
To me research is a path towards understanding and to unleash one's creativity and innovation to get
the answer to one's dwelling curiosity. The curiosity to see the outcome of your experiment(s) is such a great feeling which cannot be diminished, no matter how long you have been practicing research.
BEST ADVICE FOR NEXT GENERATION?
Knowledge is like treasure of vocabulary which is effective only when you know its proper usage. I personally feel that women have a inbuilt gift of relating things and to be able to see a bigger picture. Hence, I would like to emphasise that if you want to help people around you or want to stay curious and motivated all the time, do pursue STEM.
"Tough times don't last, tough people do", so don't give up. You are doing great, just trust yourself.