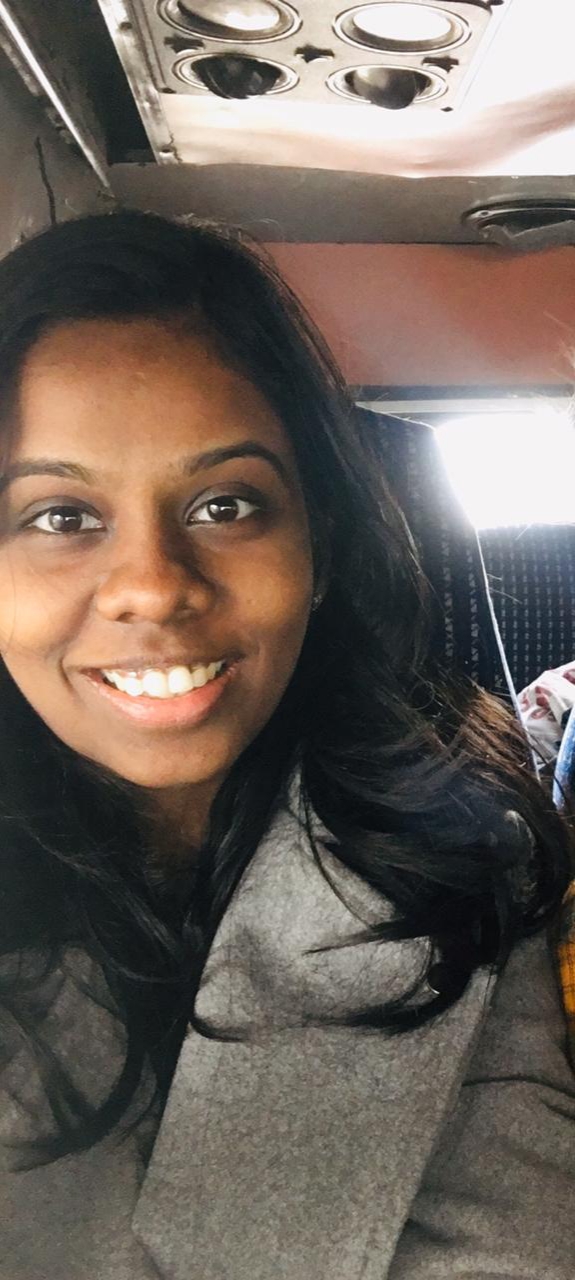 Shanmugapriya Murugananth
Young Professional, Ministry of Human Resources Development
Start questioning things. Learn the habit of asking "Why?".
I am a Mechanical Engineer. Currently, I am a consultant working on the implementation strategy of the National Education Policy.
I study and analyse the trends in various industries and educational institutes and develop STEM policies which bridge the gap between them.
WHY DID YOU CHOOSE THIS FIELD?
My admiration for my Physics teacher made me choose Mechanical Engineering, but my desire and belief in education as a social transformation tool made me choose this field in Public Policymaking.
WHAT DO YOU LOOK AT & THINK, "I WISH YOUNGER ME WOULD HAVE KNOWN THIS WAS POSSIBLE?"
Working at the apex of the education system in India and reporting to the Minister's office itself is an achievement that I had never dreamt off.
WHY DO YOU LOVE WORKING IN STEM?
After two years in the field of Engineering as a Design Engineer, today I work for STEM rather than in STEM.
Every day I look forward to working with different divisions and making better initiatives which draw more students into the field of STEM, especially women.
BEST ADVICE FOR NEXT GENERATION?
Start questioning things. Learn the habit of asking "Why?". When you start questioning every small thing, eventually you will start finding answers for the larger things.
Be thirsty to learn. Be constantly aware of all the new technological developments. Spend 30 mins every day to read about things that interest you and develop skills in that field. Be adaptive. Inculcate the values of leadership. Help other women raise with you.
"And somewhere there are engineers Helping others fly faster than sound. But, where are the engineers Helping those who must live on the ground??
- Young Oxfam Poster