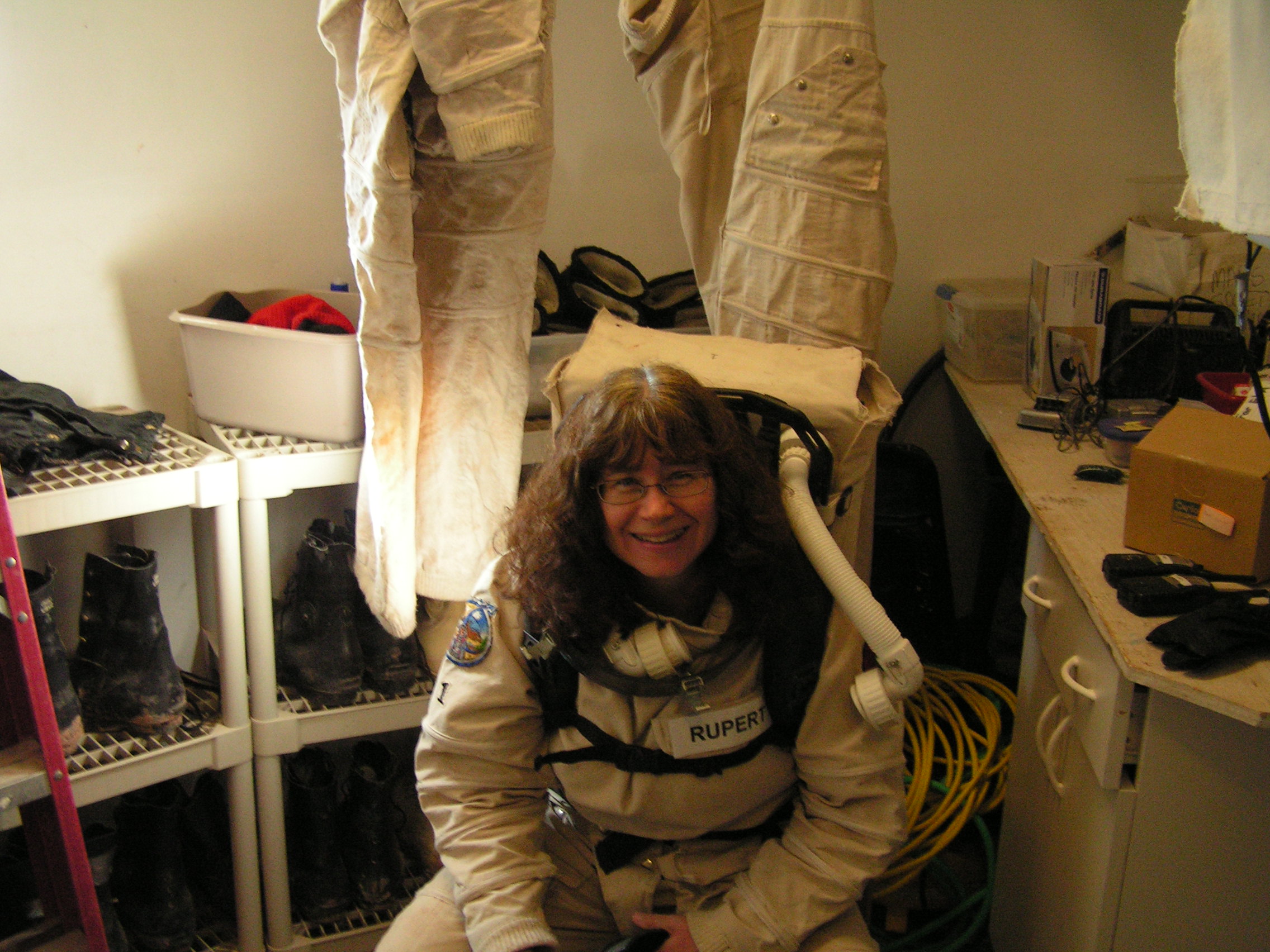 Director, Mars Desert Research Station
Don't pursue STEM just because people say you should, do it because you love it.
I run a remote, multidisciplinary research station.
WHY DID YOU CHOOSE THIS FIELD?
I was in graduate school, studying ecology, when I found out that The Mars Society was creating research stations simulating what it would be like to live on Mars. I applied to participate because I loved the idea of mixing science with the visions of humans living in space. That original experience shaped my future as I took a leading role in the management of station over time, as well as being asked to join expeditions to the Arctic and Australia and work on NASA projects, such as Mobile Agents and Spaceward Bound. There was no particular moment when this happened. As a matter of fact, I often look back and laugh because this wasn't at all what I planned to do, but it's where I end up thriving.
WHAT DO YOU LOOK AT & THINK, "I WISH YOUNGER ME WOULD HAVE KNOWN THIS WAS POSSIBLE?"
I come from poverty and a family with little education.I started college at age 29 after having two kids and staying home with them until they were in school. I went to community college for three years to get an A.S. in Biology and spent four years at university for my B.S. in Ecology, Behavior and Evolution. I completed my M.S. in Plant Ecology and my Ph.D. in Freshwater Ecology while working full-time as a teacher. I had a massive heart attack in the middle of my Ph.D. research and finally graduated ten years later at age 57. So I guess if there is one thing I would have told myself it would be that it is anything is possible, if you want it enough, but it's going to be a lot of work and sacrifice. That's all good, but take care of yourself along the way.
WHY DO YOU LOVE WORKING IN STEM?
I'm very lucky in that every day can bring something new. My job is not at all mundane, and exciting opportunities present themselves all the time. So I spend my life moving forward and it
BEST ADVICE FOR NEXT GENERATION?
Don't pursue STEM just because people say you should, do it because you love it.
"The mind is not a vessel to be filled, but a fire to be kindled." ― Plutarch