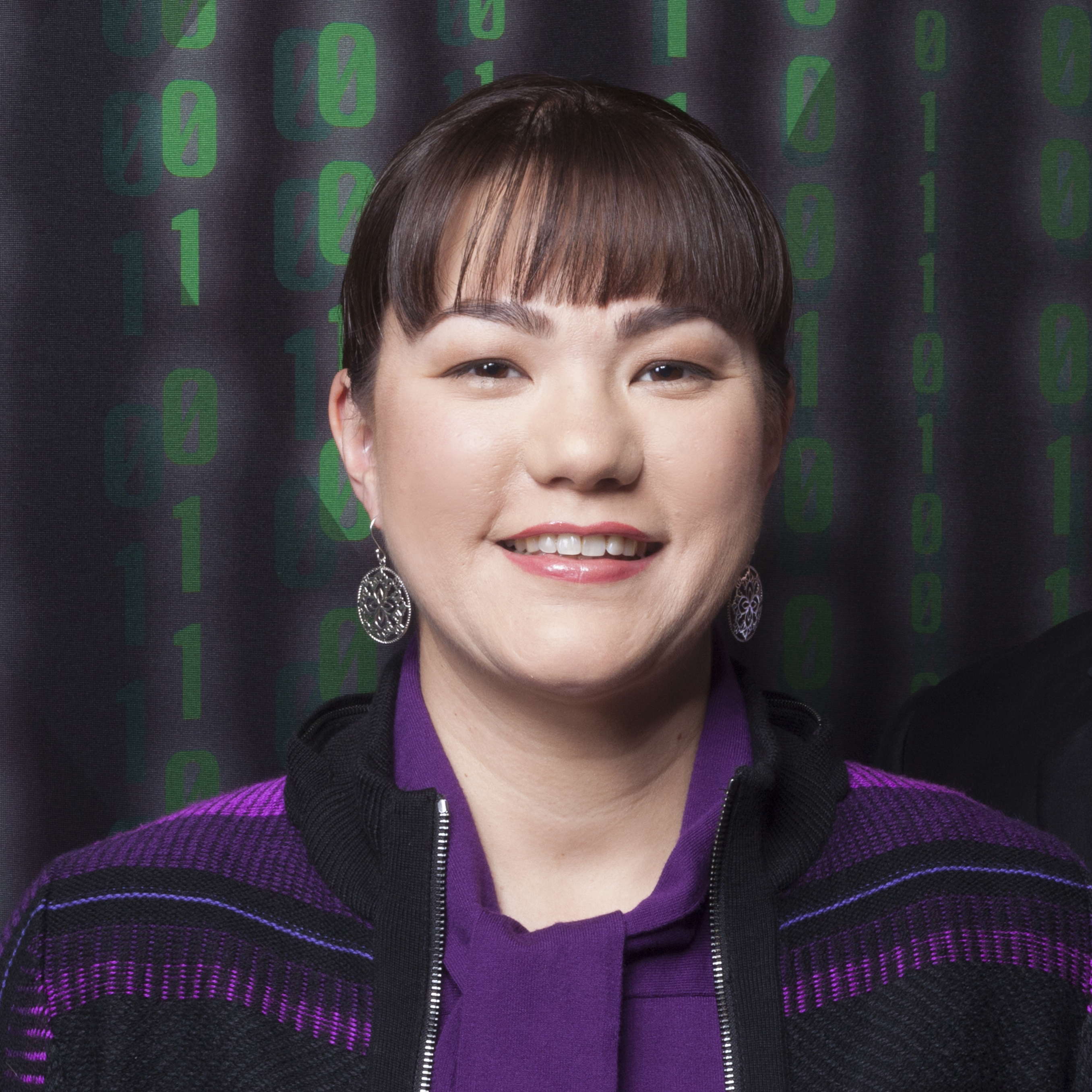 Believe in yourself, find something that gives you joy and see what career path that activity may lead you towards.
I lead a company that develops innovative, automated cyber threat intelligence (CTI) solutions to help companies respond to the ever-changing threat landscape.
My company helps customers find the needle in their stack of needles.

I believe it is vitally important to mentor the next generation of girls in STEM and have a book coming out in the near future on how to encourage girls to be interested in STEM.

I am also the proud mother of three girls who are already coding and interested in technology.
WHY DID YOU CHOOSE THIS FIELD?
I started out my education with criminal justice but quickly realized that it did not give me any joy. I fell back to something that I had always done, working on computers and I finished my Bachelor's and Master's in Information Systems Management. I started out my career in software development and later moved into management of development teams and platform architecture. Working with my husband who was in law enforcement technology, I discovered a passion for cybersecurity.
WHAT DO YOU LOOK AT & THINK, "I WISH YOUNGER ME WOULD HAVE KNOWN THIS WAS POSSIBLE?"
Starting in elementary school I struggled with math and I did not think that I could have a career in technology because you have to be good at math to be a developer, right? No, you don't! I'm a logical person which has made me successful in development and technology.

I also never would have dreamed of owning my own company but in 2015, my husband and I started our own cybersecurity company and even own a Family Owned Business award in the State of Nevada. We exited in mid-2019 and in September 2019, we opened a new cybersecurity company that I head and we are about to go public, again something I never dreamed was going to be in my future.
WHY DO YOU LOVE WORKING IN STEM?
I believe in the saying "Find a job you love and you'll never work a day in your life." Working in technology gives me joy so there is never a day that I dread going into work. I wish that everyone could say the same thing and work in a job that makes them happy.

One of the things that I like best is that I'm working on solutions to problems that people may have not even realized that they need to solve. I'm able to use both creativity and logic in my job.
BEST ADVICE FOR NEXT GENERATION?
Believe in yourself, find something that gives you joy and see what career path that activity may lead you towards. Don't let other people's bias discourage you from pursuing your dreams.
"No one can make you feel inferior without your permission." - Eleanor Roosevelt

"Find a job you enjoy doing, and you will never have to work a day in your life." - Mark Twain