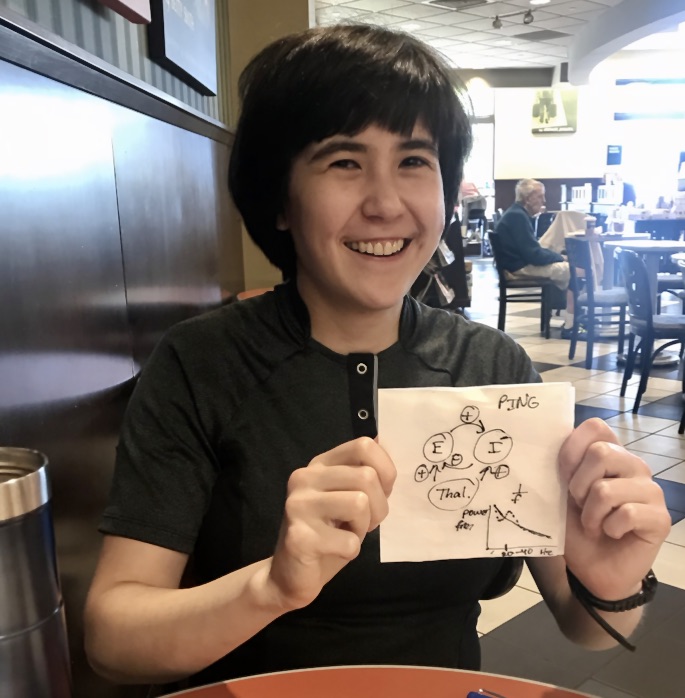 PhD Candidate, Neuroscience, University of Michigan & Co-Founder/Chief Scientific Officer, Intvo Inc
Good relations will help you through the ups and downs of studying or working in STEM.
In the laboratory, I study how the brain navigates through spaces. At the startup, I apply principles of how the brain works to make artificial intelligence to improve road safety.
WHY DID YOU CHOOSE THIS FIELD?
As an undergraduate, I studied biochemistry, philosophy, and psychology, all fields that resonated with me. I realized that by pursuing neuroscience, I could combine all of these disciplines while developing new technologies.
WHAT DO YOU LOOK AT & THINK, "I WISH YOUNGER ME WOULD HAVE KNOWN THIS WAS POSSIBLE?"
Being an entrepreneur and being a graduate student at the same time. I feel that people are often encouraged to do one thing or another, but pursuing both of these paths have helped me see the full stack: from the basic research to creating technologies that can be applied to everyday life. Entrepreneurship has helped me stay motivated in the lab, lab research has helped me to gain the detail orientation that helps the company progress.
WHY DO YOU LOVE WORKING IN STEM?
In STEM, I get to push the boundaries of what is known and what is possible. STEM research is a process of adding to the knowledge of humanity, finding more about how things work. Innovation is a process of creating new inventions or improving what already exists. I wake up looking forward to the pursuit of my curiosities and collaborating with teams to solve problems.
BEST ADVICE FOR NEXT GENERATION?
Cultivate relations with others in the STEM community. Some people call it networking, but really, it is about giving and receiving help, connecting people with other people. Good relations will help you through the ups and downs of studying or working in STEM.
"We become what we think about. We can make it a good day, or not. It is up to us."