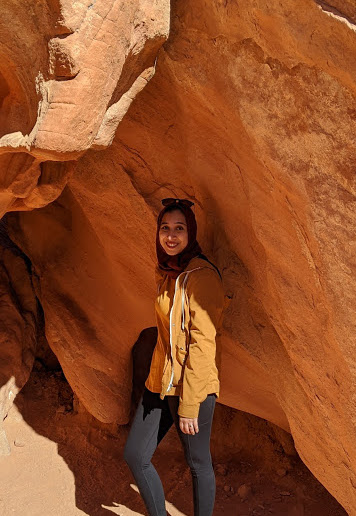 Genetic Laboratory Supervisor
Don't be afraid of a challenge!
I am the supervisor of a lab team that focuses on SNP genotyping. We study DNA quality and gene variation across thousands of samples. Our company provides research lab services to acclaimed institutes and leaders in the biotech/pharma industry.
WHY DID YOU CHOOSE THIS FIELD?
I always had a keen interest in the field of genetics. It is fascinating to think about how small changes in DNA can be passed on for generations to come. I was in particular interested with human disorders/diseases that had genetic influences. My younger brother has Autism, a developmental disorder that is linked to genetics. I wanted to fully understand and learn various genetic concepts so that I can in someway better help and understand my brother.
WHAT DO YOU LOOK AT & THINK, "I WISH YOUNGER ME WOULD HAVE KNOWN THIS WAS POSSIBLE?"
Looking back, I would have never thought I would be given the various responsibilities and leadership positions that I have today. One of the responsibilities was being part of a team that is making waves in fighting COVID-19. If the younger Shaza could see herself on the frontline of fighting a world pandemic through genetic testing, she would've been impressed!
WHY DO YOU LOVE WORKING IN STEM?
There are a lot of people in the world that depend on research and projects that comes out of STEM. Knowing that my work contributes to drug development and ongoing disease research motivates me to continue my job!
BEST ADVICE FOR NEXT GENERATION?
Don't be afraid of a challenge! Pursuing an education in STEM is intimidating, but it will be worth the while. You'll find some topics more interesting than others, so follow your gut and stick to what you find to be the most captivating part!
"What you do makes a difference, and you have to decide what kind of difference you want to make."-Jane Goodall