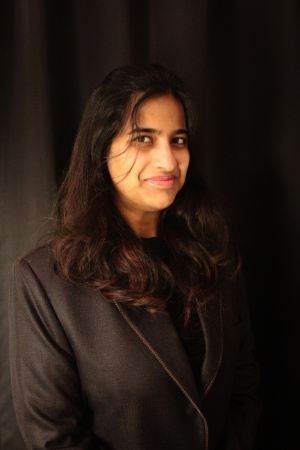 Fresh graduate from EDHEC Business School
If you are fascinated by something, go for it, learn about it and you never know how creatively you may end up finding your passion.
I am a fresh graduate from EDHEC Business School in France. I pursued a double degree course MIM + MSc along with working for EY Services as a Business Analyst during my studies. Prior to this, I worked with Oracle India for 2 years after completing my B.E. in Computer Science & Engineering from MIT, Manipal.

My role encompassed not only business acumen but also technical specificity. It involved web scraping and advanced research on public databases to find the gaps and suggest the clients on their marketing & growth strategy, operational concerns, M&A advisory etc.

Essentially, the methodologies used here were a mix of software tools with critical analysis such as semantic analysis, sentiment analysis, analysis of patents and investigating data leaks on social media.
WHY DID YOU CHOOSE THIS FIELD?
Since my childhood days, I realised that technical and business verticals are the 2 sides of the same coin. I was immensely mystified by the world of web and software that have become such necessities today and that's why, I pursued my bachelor in Computer Science and Engineering.

I was working as an Associate Solutions Engineer where I was assigned to the core Java ADF development team due to my strong technical competencies. I was working on the development of a portal to showcase the solutions for internal and external clients. After the successful implementation of the project, the next task was to develop an analytics framework for this portal to track the unique visitors, the time spent in exploration and other such KPIs. After some innovative development, this task was executed and I was downloading the reports and send it to senior authorities for review. I could see the numerical trends and analyse the patterns but I had limited scope as an engineer and thus, I progressed further to pursue my masters because of this passion I found when dealing with numbers and data.
WHAT DO YOU LOOK AT & THINK, "I WISH YOUNGER ME WOULD HAVE KNOWN THIS WAS POSSIBLE?"
I always endeavored to gain international exposure professionally. I was still amazed myself when I was able to finalize on EDHEC Business School, France for pursing management course. Although I found my passion in analytics, trends, patterns and problem solving with concrete analysis, I was worried that I may loose my computer science and engineering appeal. But, I realized, once I started working with EY, that both go together hand-in-hand and compliment each other rather than phasing out.

As a child, I always used to give very creative answers as to what I wish to become after growing up, but I am glad it worked out this way. If given a chance, I would like to repeatedly explain the younger me to trust my intuition and progress ahead by learning new skills.
WHY DO YOU LOVE WORKING IN STEM?
I am a fresh graduate but I am actively looking for a role where by I could use innovative technology and upcoming methodologies to solve clients' problems. I am absolutely mesmerized by the current era where the use of the use of tools and software is impertinent and the availability of volumes of data is the key to solving any issue.
I wake up everyday with the goal of working on a new challenge and to solve a different problem using data. I am really proud of choosing this career path because it gives me the flexibility to work on innovative mainstream solutions as well as see its impact in real life.
BEST ADVICE FOR NEXT GENERATION?
"We cannot solve problems by using the same kind of thinking we used when we created them." - Albert Einstein
I stay inspired by this quote while solving any challenge. When I joined my undergrad studies, I faced huge competition sitting in a class where I had fellow classmates who had a coding experience of 5-6 years as compared to me then (I had none that time). But, not giving up and continuously learning has brought me a long way. I am sure that however difficult or uncertain it may seem, programming, coding and technology develop one's brain and aptitude skills in a far reaching way. So, if you are fascinated by something, go for it, learn about it and you never know how creatively you may end up finding your passion.
"People are capable, at any time in their lives, of doing what they dream of." - Paulo Coelho