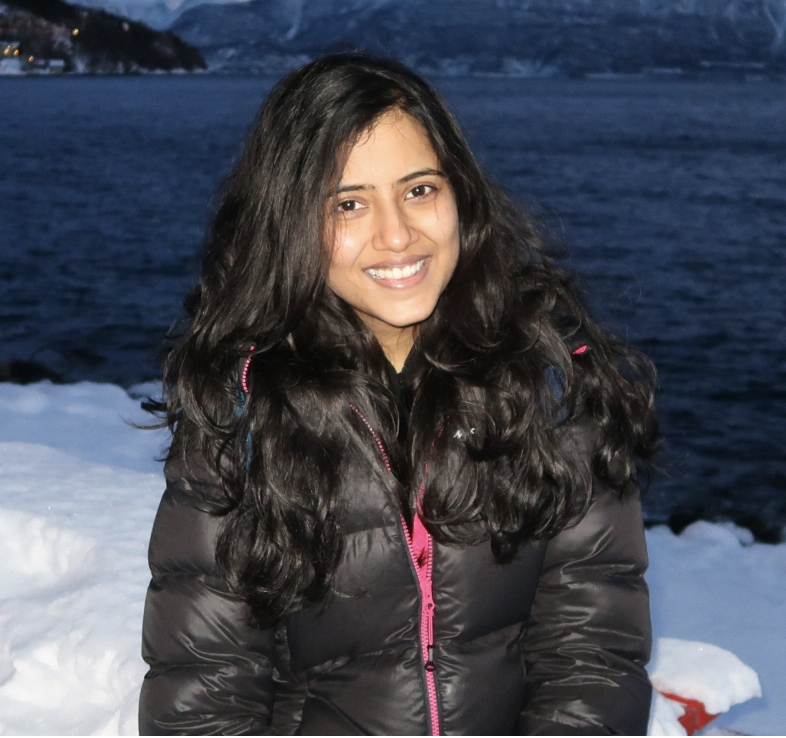 Be strong to be different, to take up challenges and pursue your dreams to fruition.
I am a data scientist in the urban mobility sector. Think about when you book a taxi or a scooter ride on your phone - matching you to the nearest driver, at an optimal price, recommending the fastest route while ensuring your safety - all this is part of my job. Specifically, I work on optimising demand and supply using machine learning and statistics to provide a better user experience.
WHY DID YOU CHOOSE THIS FIELD?
While pursuing my undergraduate studies in the field of Computer Science in India, I learnt about the evolution of Machine Learning especially in this decade. The pace of research along with the evolving scope of application, motivated me to take up a research internship in this field. I got the opportunity to intern at Kobe University, Japan in the field of unsupervised machine learning and this experience consolidated my interest in this field.
WHAT DO YOU LOOK AT & THINK, "I WISH YOUNGER ME WOULD HAVE KNOWN THIS WAS POSSIBLE?"
I recently presented a full day workshop on Feature Engineering in Spatial Data at Applied Machine Learning Days EPFL, Geneva. This experience was truly surreal. Never had I thought I would be presenting my work to a room full of intellectuals at an institute as prestigious as EPFL in Switzerland. Growing up, there were times when following my dreams were not easy but my perseverance got me where I am today, and I am grateful for both the journey as well as the end result.
WHY DO YOU LOVE WORKING IN STEM?
The STEM fields are changing rapidly and I feel we are always at the cutting edge of technology. We are creating products that people like us use in their daily lives. Data is being called the new oil and being a Data Scientist I can see how data is driving even the most traditional businesses. The impact my work has definitely keeps me motivated and I wake up looking forward to the new challenges my work brings to me everyday.
Along with this, I really enjoy travelling and being in STEM allows me to work with my team from any part of the world. It also gives me the opportunity to speak at conferences and share my two cents.
BEST ADVICE FOR NEXT GENERATION?
Be strong to be different, to take up challenges and pursue your dreams to fruition. It is a great time to be a Woman in STEM today and be part of the decision-making process that will shape our collective future.
"Everything you want is on the other side of fear."