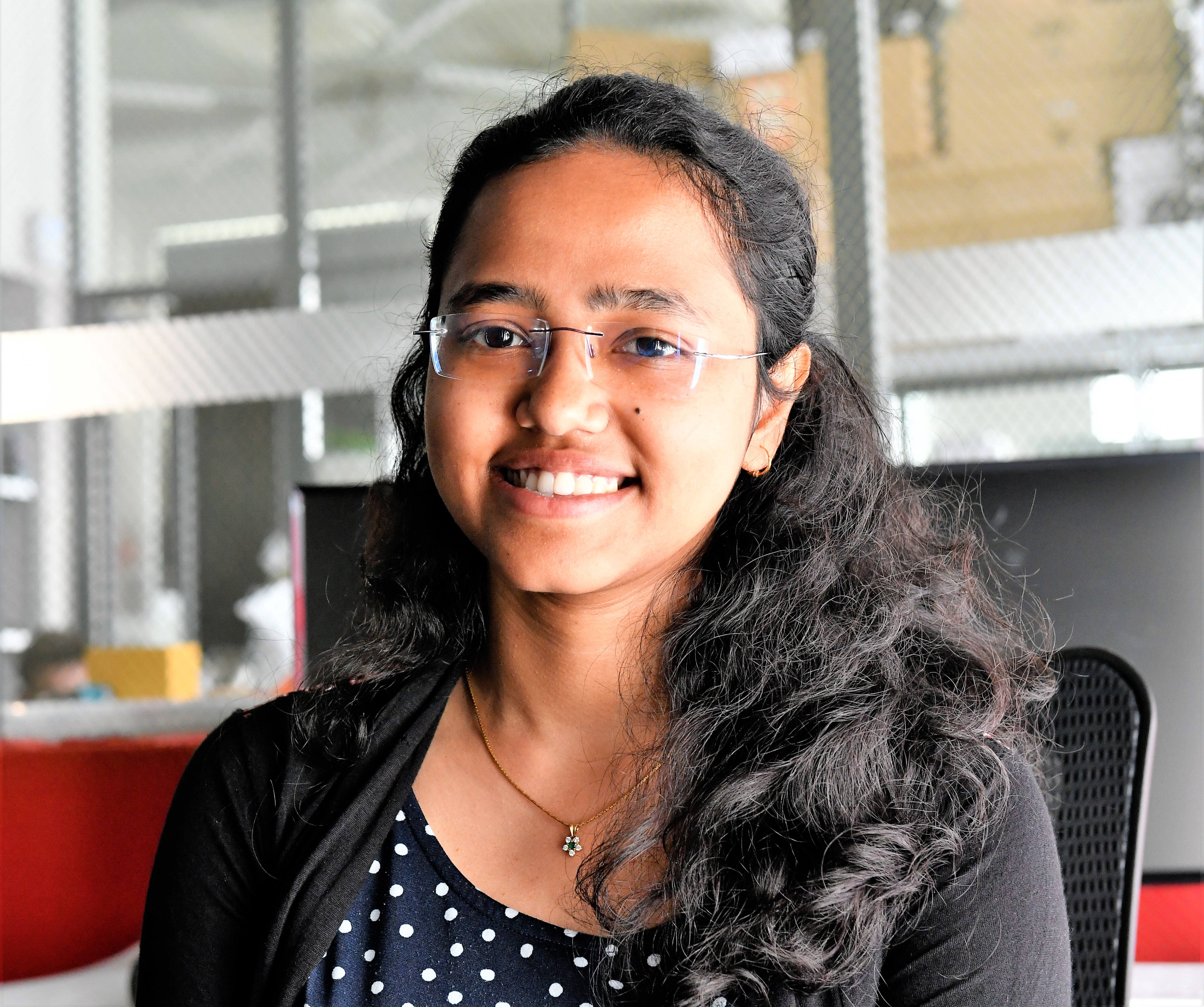 PhD Student in Space Robotics at Aerospace Engineering Department, Tohoku University
Be passionate about the subject you want to pursue. Persevere and persist!
I am a systems engineer, designing and programming robots to explore other celestial bodies. My PhD research is to model the communication architecture between the multiple rovers so that they can exchange information effectively. Such coordination will enable them to efficiently understand and autonomously navigate through unknown environments on the surface of Moon and Mars.
WHY DID YOU CHOOSE THIS FIELD?
I come from a very small town. Good academic records are important; however, dreaming of something extraordinary is scary. My parents were very encouraging and introduced me to the treasures of public libraries. The beautiful cosmos illustrations in books and the starry night skies inspired me to explore the vast expanse of space! My biggest role model has always been the Indian-American astronaut Dr. Kalpana Chawla. Watching the unfortunate Space Shuttle Columbia disintegrate while reentering Earth's atmosphere on February 1, 2003, propelled me to pursue Space Engineering in order to build safe systems that will eventually assist humankind's exploration of the Universe.
WHAT DO YOU LOOK AT & THINK, "I WISH YOUNGER ME WOULD HAVE KNOWN THIS WAS POSSIBLE?"
Working with people from diverse backgrounds and culture, winning international scholarships and grants, designing actual space-rated systems, conducting space outreach activities and events, giving talks at international conferences and travelling around the world.
WHY DO YOU LOVE WORKING IN STEM?
I wake up every morning looking forward to solve a problem and learn something new. Science is always exciting, and I love using mathematical equations and advanced technologies to model scientific theories. I am extremely passionate about space exploration as it represents the curious attitude of our species and helps us to study our planet better. The fact that space studies and engineering can help solve numerable problems on Earth is something that keeps me going.
BEST ADVICE FOR NEXT GENERATION?
Be passionate about the subject that they want to pursue, work hard and try all means to achieve the best. Persevere and persist!
"Be true to yourself to shine your brightest!"