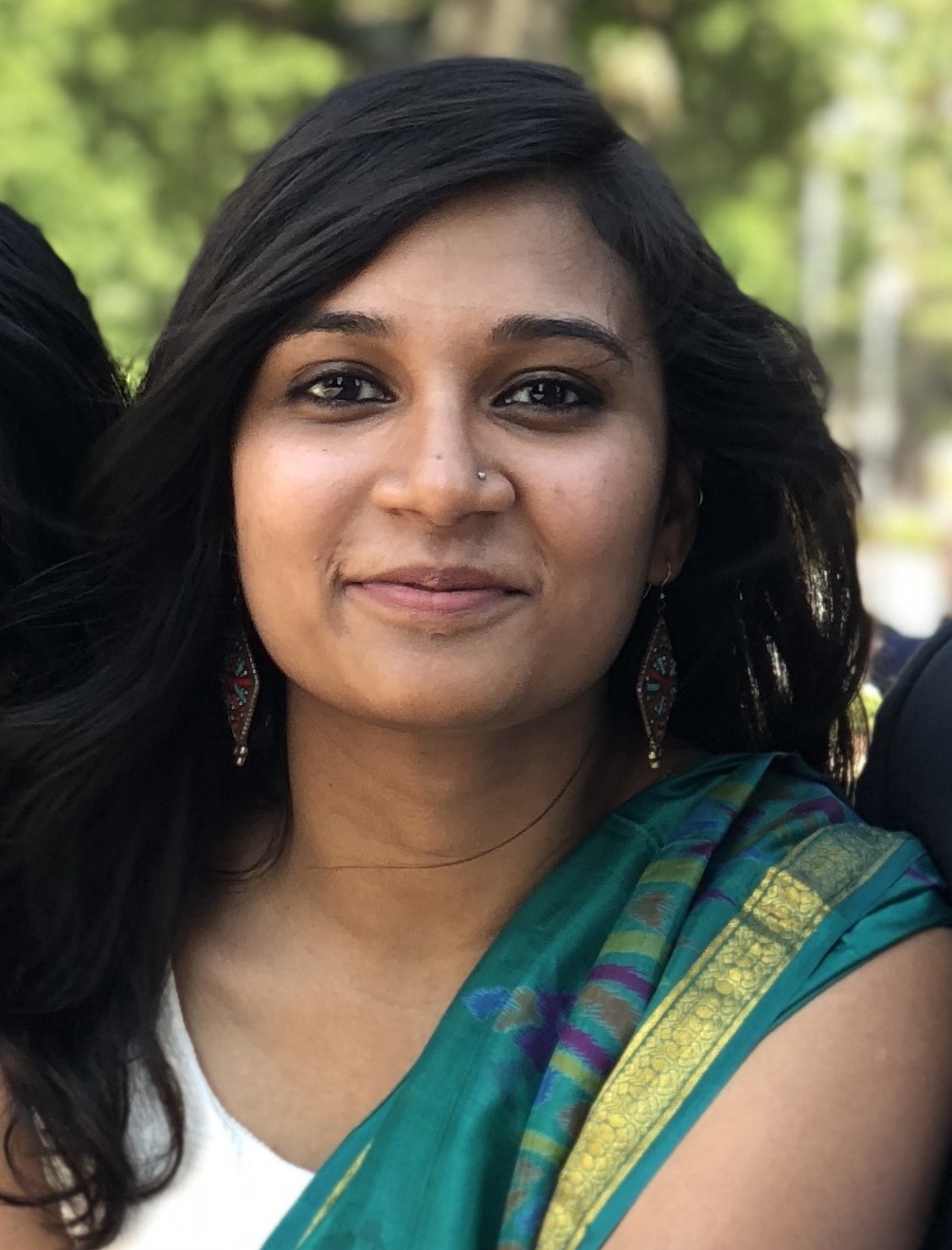 Electrical Engineer, Itron
STEM is wonderful, challenging, inspiring and fulfilling if you think it's what you'd like to do.
I'm a subject matter expert on electrical theory and power systems for smart meter deployment. I'm responsible for the up-gradation and maintenance of a scaled and active laboratory model of an electrical distribution grid. The model facilitates the research and development of distributed intelligence of smart metering. I am also responsible for software & hardware design for testing new applications for the meters.
WHY DID YOU CHOOSE THIS FIELD?
I have been intrigued about renewable energy since childhood. My father has always been my inspiration. He worked for the Ministry of New and Renewable Energy, Govt. of India for over three decades and retired as the director of National Institute of Solar Energy. Extensive integration of Distributed Energy in the modern grid is becoming more urgent and significant every passing day, as we are being daunted with the depletion of fossil fuels as well as the pollution and the environmental impact of such sources of energy. We do have several number of options of renewable energy sources, but we still need to make its integration into the modern grid more and more unchallenging and maybe even incentivize such efforts. Smart metering is one of the ways to make the grid robust, responsive, automated and flexible to be able to handle integration of non conventional sources. The future demands Distributed Energy and the grid needs to be prepared to welcome it with Distributed Intelligence.
WHAT DO YOU LOOK AT & THINK, "I WISH YOUNGER ME WOULD HAVE KNOWN THIS WAS POSSIBLE?"
I am fortunate to be born in the time where I had access to the internet while growing up and am grateful to my father for providing me every resource possible to support me in my endeavors. So the younger me probably knew everything she needed to head ahead in her life.
WHY DO YOU LOVE WORKING IN STEM?
Like everything in life STEM, has infinite possibilities of innovation. There is always something new to learn. We as humans constantly invent, discover and innovate, creating an infinite sea of knowledge. The excitement to know something I didn't know yesterday makes me look forward to tomorrow.
BEST ADVICE FOR NEXT GENERATION?
I hope and believe there will be a day where we won't have to address girls separately and say that " Don't let anyone tell you, you can't be something you aspire to be." STEM is wonderful, challenging, inspiring and fulfilling if you think it's what you'd like to do. Don't be intimidated and be willing to seek guidance from people who are already there. As Dumbledore said "Help will always be given at Hogwarts to those who ask for it."
"Happiness can be found in the darkest of times, if one only remembers to turn on the light. " Albus Dumbledore, JK Rowling