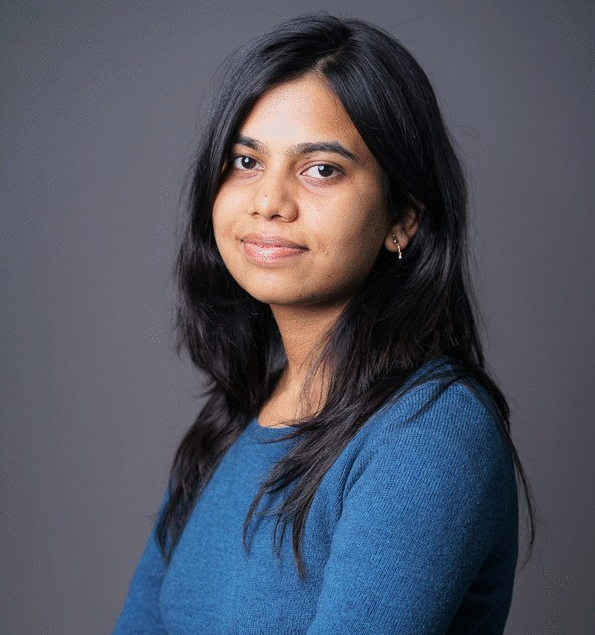 Machine Learning Software Engineer at Juniper Networks
And - Book Author of "Hands-on one-shot learning using python"
If you want something hard enough, you will get it, eventually.
As a Machine Learning Engineer, I experiment and develop novel AI algorithms for various applications in the computer networks industry.
WHY DID YOU CHOOSE THIS FIELD?
I remember once I failed in my Math class in 7th grade, and after that, my parents decided to get me a tutor for STEM-related subjects. My interest in studies drastically changed after that, my tutor very patiently made me realize the beauty of science, it took me 1 year to make some progress, but when I came out, I was ranking in top 3 in my school. Later in High school, I became district topper and other well-known teachers started paying more attention to me and soon my interest in mathematics just grew drastically. In my bachelor's and masters,' I focused more on advanced calculus courses with application in the computer science industry. Now, when I look back I realize how important it is for a teacher/tutor to be patient, kind, and understand how a person learns. While growing up, I always felt that in movies/media there is very few women representation to which I could relate, I loved Harry Potter for the reasons of Hermoine character, a strong geek girl with a lot of confidence. Apart from this fiction story, I was inspired by Shakuntala devi, also known as a human calculator.
WHAT DO YOU LOOK AT & THINK, "I WISH YOUNGER ME WOULD HAVE KNOWN THIS WAS POSSIBLE?"
I recently published a technical book on "Hands-on one-shot learning using python" and received the best paper award for one of my research work. I wish I could go back and tell my young-self that keep working, never doubt yourself. Follow what you enjoy instead of forsaking your interests to fit into society.
WHY DO YOU LOVE WORKING IN STEM?
I love solving complex problems. Every day I wake up to a different problem, I enjoy thinking about different algorithmic methods of solving an objective. I enjoy writing beautiful code for it. I think science is so fascinating that one can spend their entire lives without ever getting bored, yes you might feel frustrated for not being able to find answers, but never bored.
BEST ADVICE FOR NEXT GENERATION?
The world, media, movies might try to portray your gender as something they consider ideal, it might be something you can never relate. But don't worry to try to find place, once you get old, you realize that it was never about fitting in, but to stand out. Find your own passion, and never let anyone tell you that it's not meant for you. I always believe that if you want something hard enough, you will get it, eventually.
"Never worry about the delay of your success compared to others, because construction of a palace takes more time than an ordinary building."