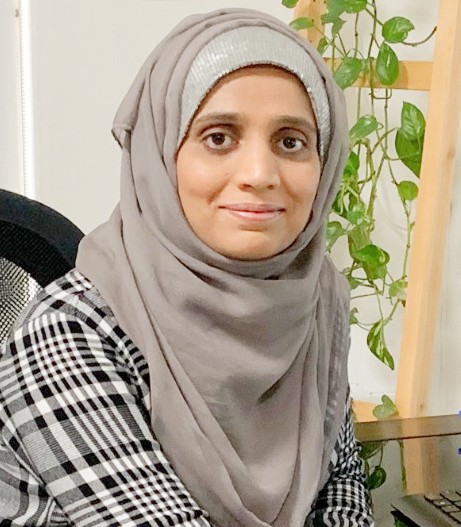 I am PhD graduate in Chemical Science from the University of Tasmania, Australia. I have been working in the multidisciplinary field of analytical and manufacturing science, specifically in the area of microfluidics and additive manufacturing/3D printing. My research focuses on the fabrication of novel composite material and their subsequent 3D printing to fabricate functional micro-analytical devices and sensors.
Why did you choose this field?
In my childhood, the only female role model I had was my mother who was a working woman and her aim was to provide the best available education to her kids including myself.
The very first time I decided to pursue my career in science was when I heard people trying to convince my mother not to invest money on my education due to the patriarchal norms of society. That was the moment I decided and promised myself that I will get the highest degree and will make my mother proud.
I was born in one of the backward area of Pakistan (Attock) where I completed my high school. With the support of my parents, I moved to the metropolitan city of Pakistan (Lahore) where there were more opportunities for girls to earn higher education as well as to develop new skills as compare to my home town.
In 2015 I got married and in the same year, I received a PhD offer from the University of Tasmania, Australia. I decided to pursue my PhD despite many hurdles including visa refusal of my husband. But with resilience, persistence, and patience I completed my PhD. Indeed, this journey couldn't be completed without the amazing support of my supervisors and my husband. Today, I am the first female of the family who earned a doctorate degree.
What do you look at and think, "I wish younger me would have known this was possible"?
I had never thought of receiving "Young scientist award" in Europe in 2018. I have also been featured at the title page of the magazine of ARC centre of Excellence for Electromaterials Science (ACES) which is one the prestigious organisation of Australia.
Why do you love working in STEM?
The possibility of discovery, creation and innovation within STEM always motivates me.
Best advice for next generation?
Believe in yourself and surround yourself with people who talk about visions and ideas. We need a strong woman in science and leadership role who can run this world with empathy and compassion.
Inspo quote / fun fact / role model
The important thing is not to stop questioning ....Never lose a holy curiously.