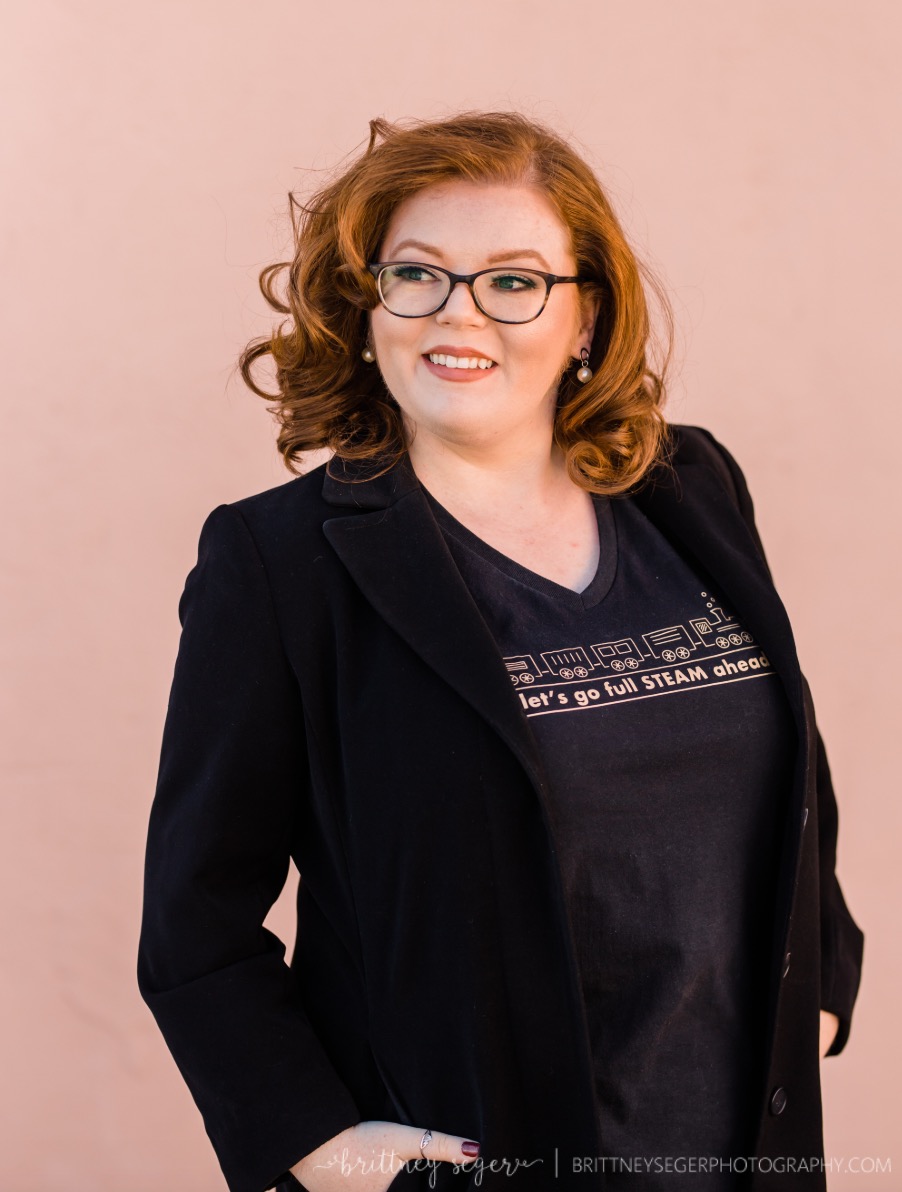 Engineering Technology Management student, Wichita State University

And, Ventures Analyst at WSU Ventures; Founder, "Let's Go Full STEAM Ahead!" &
Miss Southwest 2020
Be yourself. No one in this world has your skills, your talents, your experiences, and your perspective.
"Let's Go Full STEAM Ahead!" is a social initiative that promotes science, tech, engineering, arts, and math education and engagement to empower the next generation of innovators. I travel across the country, visiting classrooms, camps, and college campuses to advocate for STEAM education equity, share STEAM activities, and highlight the influential women who have paved the way in STEAM fields.

As a Ventures Analyst, I help researchers at my university protect their intellectual property, and also help them find resources and refine pitches to create their own start-up companies (not unlike Shark Tank)!
WHY DID YOU CHOOSE THIS FIELD?
I had the world figured out when I was younger. I was going to grow up and become a princess.

The adults in my life thought that I should perhaps consider a more realistic route. I was fortunate enough to have teachers in my life that recognized my talents for math and science, who repeatedly told me I should pursue engineering. I refused. I saw myself as feminine, artsy, clever, and strong, I didn't want to be grouped into the negative stereotypes that surrounded engineers — stuffy, nerdy, robotic, old, you know, the one specific kind of engineer the media portrays. And as cool as Bill Nye was, I didn't see myself represented. 

I didn't know I could be an engineer who was strong, clever, feminine and artsy, until I started seeing strong, clever, feminine, artsy engineers. So I founded "Let's Go Full STEAM Ahead!" as a way to address the gender disparity, and to hopefully create a way to empower the next generation of innovators.

I see innovation happening all the time, as a Ventures Analyst, as an engineering student, and even just as a human -- especially now with the COVID-19 pandemic, people have been so creative and innovative!
WHAT DO YOU LOOK AT & THINK, "I WISH YOUNGER ME WOULD HAVE KNOWN THIS WAS POSSIBLE?"
Writing a children's book! I wrote and illustrated my book, "Innovators," to highlight inspirational women in history who have made positive contributions to STEAM, not only to highlight what they've accomplished, but also to show the next generation what is possible. For every book purchased, one is donated to a school or community library. I've been able to make a handful of donations to schools, with a goal of getting one book into each school in Kansas. Proceeds of the book sales benefit the Children's Miracle Network, the Miss America scholarship fund, and the "Let's Go Full STEAM Ahead!" scholarship fund.
WHY DO YOU LOVE WORKING IN STEM?
I believe the world is changed by changing the world for one person at a time. After working
some of my students, one girl came up and asked me if I was an engineer.
"Yes, I am an engineer. I go to Wichita State," I said, to which she replied, "I want to be an
engineer, too. Can you be my teacher when I go to college?" Her world was changed the
moment she was exposed to her potential as an engineer. That's why I wake up in the morning, and why I continue to do promote STEAM education.
BEST ADVICE FOR NEXT GENERATION?
Be yourself. No one in this world has your skills, your talents, your experiences, and your perspective. You bring something new and never-before-seen to the table. Don't feel like you have to stop being yourself or that you need to adopt an aggressive or hard personality just to fit in with the STEM crowd. Someone is watching you, and you're someone's role model! Be authentically you, so that they can be empowered to be authentically them!
"I want every girl to know that her voice can change the world." - Malala Yousafzai