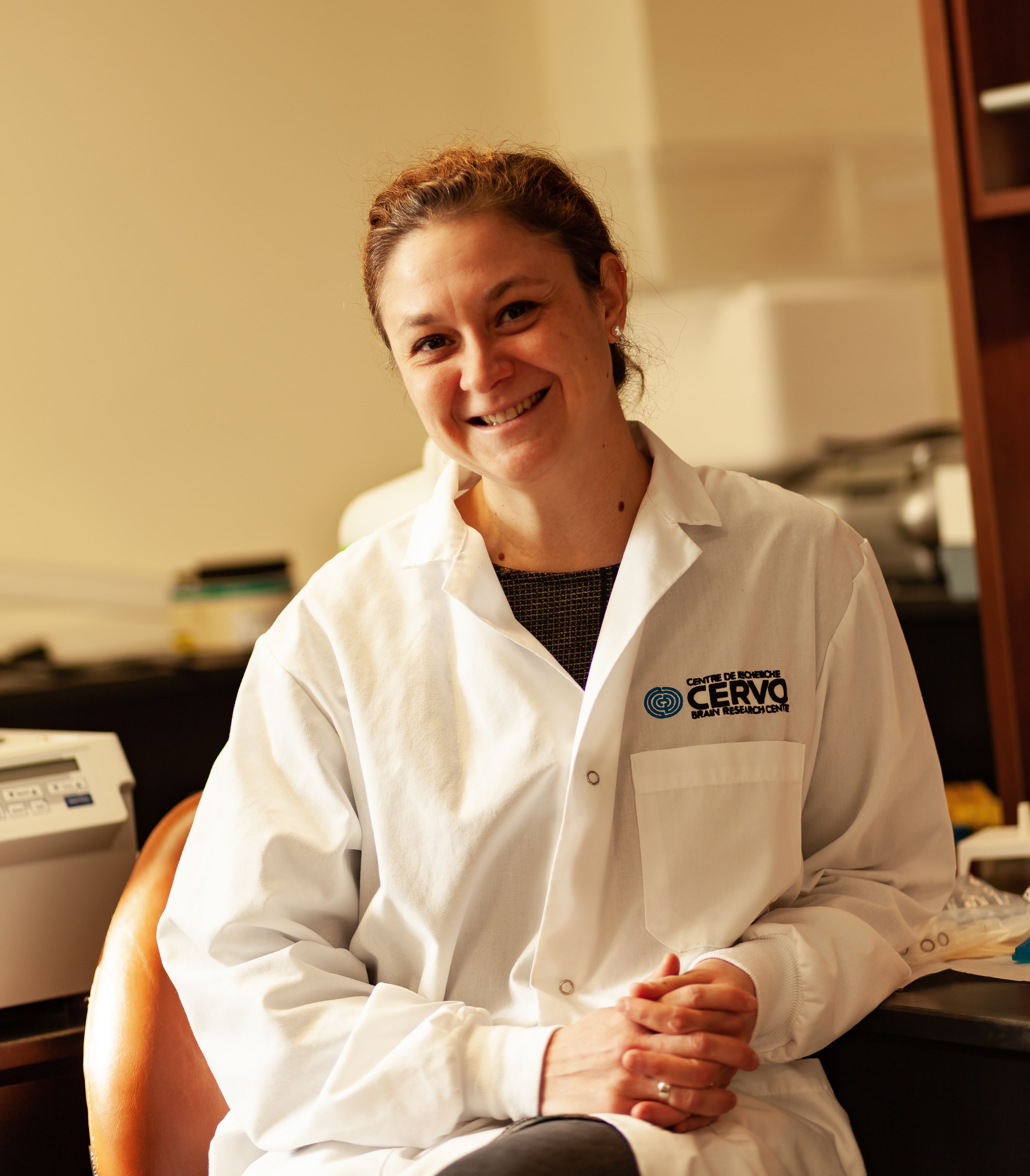 Research Associate, CERVO Brain Research Centre
Keep on searching until you find your passion.
I am a biotechnologist devoted to the neuroscience field. I study the pathological mechanisms of ALS (Amyotrophic Lateral Sclerosis) and I try to find new therapeutic targets and new approaches to cure this disease. In a daily schedule, I plan and perform experiments to prove my scientific hypothesis, I read scientific articles to find inspiration and solutions and I write my own articles about my experiments and the achievements obtained by my research. I supervise and mentor students in their projects and discuss my ideas with other colleagues, because scientific exchange it's the basis for an outstanding research.
WHY DID YOU CHOOSE THIS FIELD?
I have always been good at maths and science when I was a kid but when I had to decide for my high school path I took foreign languages thinking that knowing languages was a good strategy to obtain a job as a translator or a flight attendant or a teacher. Few years later I realized that I was much more interested in understanding why and how we dream, what is inside our belly or how muscles contract themselves than on searching the good world to express a concept. I then completely changed my study career and enrolled in the biotechnology course at the faculty of medicine. I had to struggle with new concepts and high levels of science but I managed to do it because I knew that understanding how our body works and how we can protect it or cure it from pathologies was what I liked more, and soon after became my passion. By the way, I am thankful I studied languages too as they turned to be useful during my scientific career.
WHAT DO YOU LOOK AT & THINK, "I WISH YOUNGER ME WOULD HAVE KNOWN THIS WAS POSSIBLE?"
When I was at school, I was shy and insecure, but step by step I started to believe in myself. I decided that science was what I wanted to do, I am the only one from my family with a PhD, I left my comfort zone and my loved one and left my country for my postdoctoral studies and obtained professional and personal achievements I never believed I could. "Homo faber fortunae suae" I studied at school and that helped me a lot to believe that my future, and how much successful I want it to be, depends on me!
WHY DO YOU LOVE WORKING IN STEM?
Working in STEM it's fun, it's always different (I never manage to do exactly the same thing two days in a row), it's stimulating. It allows you to travel, meet and work with people from all around the world. And I love it because when your science works (maybe not always but sometimes it does) you know you have contributed to knowledge!
BEST ADVICE FOR NEXT GENERATION?
Keep on searching until you find your passion and once you have it do whatever this passion wants you to do, don't limit yourself!
"Women, like men, should try to do the impossible." - Amelia Earhart -