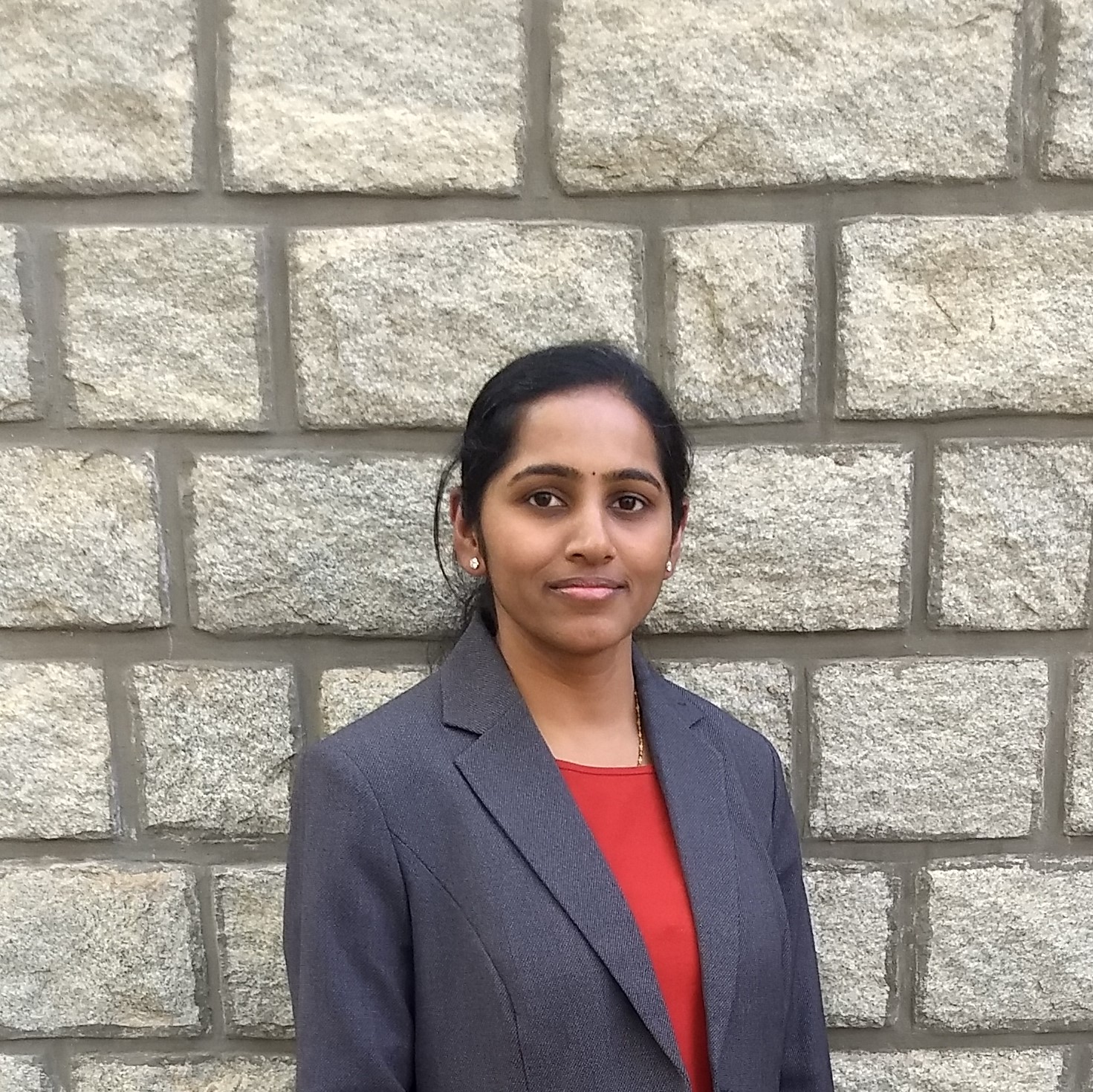 Choose your path after understanding why you want to do it. It's OK even if you don't have clarity initially.
I work on business/product strategy and product management, helping to grow and scale the product at MYEARTH.ID solving a big identity problem.

EarthId is a decentralized, blockchain-based self-sovereign identity management platform that allows secure and seamless onboarding, verification, and authentication of users. It helps businesses avoid identity frauds, reduce onboarding friction, and save costs using pre-verified, tamper-proof, unified identity information. Our team is working with a vision to build a more inclusive society where all human beings can own a secured digital identity.
WHY DID YOU CHOOSE THIS FIELD?
As a child, my interest was in Maths and Science. I have chosen engineering because it includes logical thinking, problem-solving, and provides great avenues to create impactful solutions that can help mankind. It was also giving the option to be multi-disciplined and good career opportunities.

The movie I had seen in my childhood creating a time machine using computers and the stories I heard from my cousins creating the solutions, just by writing a piece of code intrigued me towards computers (hardware/ software). I also loved working on C programming during my engineering course. So I have chosen Information and technology (IT) / Software field.

This field has shown me a lot of other avenues as well and I am fortunate to play different roles working with software products. I like to do product management because it allows owning and leading a product/feature wearing multiple hats, learning something new through the challenges, working with different business functions and be strategic and tactical for creating solutions. The day of PM is never the same.

Though I had a basic idea of blockchain, I have started exploring it in deep when I heard about a national bank fraud case and how it could have been avoided using blockchain. It grabbed my interest after realizing that blockchain is not just bitcoin, but if applied the right way, it has a huge potential to solve many world and societal problems. I am now at the juncture of both worlds.
WHAT DO YOU LOOK AT & THINK, "I WISH YOUNGER ME WOULD HAVE KNOWN THIS WAS POSSIBLE?"
I have done my MBA from India's top business school and was selected for a semester exchange program at one of the top US B-school after 10 years of my professional journey. Wish I would have known this was possible earlier. Wish I had known that engineering and technology industry are very diverse and zigzag paths are possible.
WHY DO YOU LOVE WORKING IN STEM?
Every part of our life including the food we eat is linked with science and technology. STEM is always evolving and has the power to shape the future of our living and change the world for good. I love to contribute to create positive change and solve problems that impact people lives.
BEST ADVICE FOR NEXT GENERATION?
Choose your path after understanding why you want to do it. It's OK even if you don't have clarity initially. Keep questioning, keep learning, and keep experimenting. You will find your interesting path one day. Be part of volunteer groups, communities. Learn and share. Have mentors from different fields. Don't hesitate to ask for help, if needed. Apply STEM for social well-being and a better world. More women in STEM are needed for creative and sustainable innovations because they bring different perspectives to the table.
If you cannot do great things, do small things in a great way