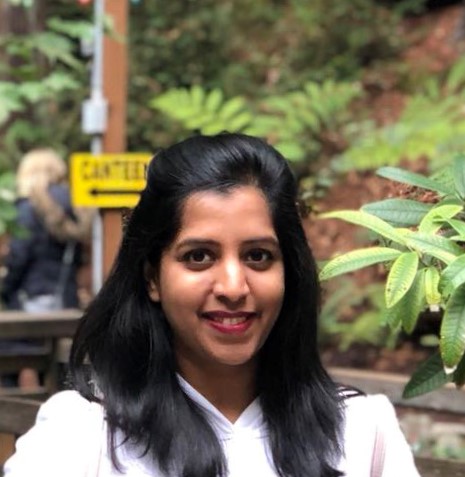 STEM is the field for everyone and anyone.
I work in medical device company which is one of the largest eye care device company helping people in seeing brilliantly. As a finite element analysis engineer I work on various designs of products of surgical device and help in optimizing the components in design phase by performing simulations.
WHY DID YOU CHOOSE THIS FIELD?
Material science and mechanics were my favorite subjects since bachelor's in mechanical engineering days not because I could score well but because I had very much interest and curiosity in all the part's material around me. For example material and color finishing of my bike, different material utensils used at home for various cooking techniques , behavior of parts in different loading conditions. I started my career as Simulation engineer at tier one suppliers of OEM, working on car doors for analysis and validation fueled my interest to study more on the same topic of solid mechanics. I pursued master's in Solid mechanics.
WHAT DO YOU LOOK AT & THINK, "I WISH YOUNGER ME WOULD HAVE KNOWN THIS WAS POSSIBLE?"
The question itself is vast, there are various achievements of myself and of famous people of my interest I look at but I don't feel that my younger self should have known the facts. For me knowledge got evolved with time and so are my dreams and achievements.
WHY DO YOU LOVE WORKING IN STEM?
I love working as an Engineer in stem field as science is the field which causes advancement. There is a great feeling at the end of the day of sense of contribution in advancement for better future. I always look for ward to challenging projects which enhances my skills also utilizes intellect.
BEST ADVICE FOR NEXT GENERATION?
STEM is the field for everyone and anyone if you are interested in innovation, technology or creativity. There is a strong belief that if you are good at math then only STEM is the field for you. Believe me its not true at all ! Knowledge is not something you get it automatically, it takes time and efforts. Girls can work hard and adapt to skills. I would definitely recommend girls to pursue career in stem as its fulfilling and demanding always !
Life is not about being better than someone else, it is about allowing yourself to grow to your fullest potential.