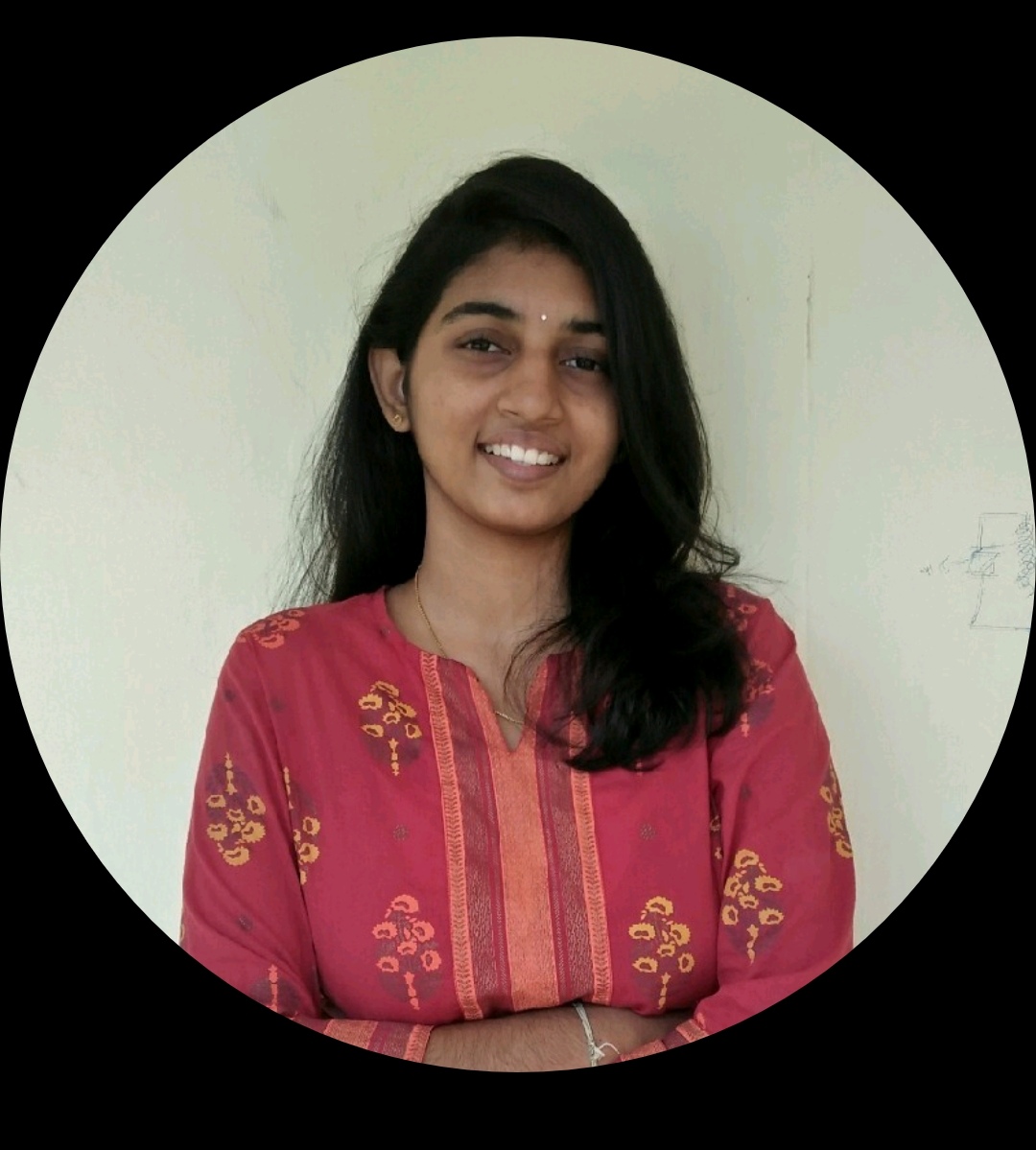 Undergraduate at SASTRA University
Follow your passion. If you have the passion, you'll have the drive to gain knowledge.
I am a student who is passionate about technology. I love working with diverse teams. A lot of the work that I do involves coding and working with teams. What does my code do? Well it helps me interact with my computer, I can explain what I want to my system and also understand what is going on with my system. If you want to know about about internet or cloud technology or deep learning, I can help you with that. If you are looking for someone to drive your teams, I can so that as well.
WHY DID YOU CHOOSE THIS FIELD?
I chose to pursue my education and career in computer science and technology, and I must say, that is because I was passionate about this field ever since my childhood. We did not have a computer at out home until I entered high school. So back in the days when I was a 7 year old, I used to pester my father to take me to his office on the second Saturday of every month. Saturday was mostly a day to chill for the employees at my father's office, and the employees were allowed to bring their kids along with them. I used to hint for a vacant machine to do some drawings on MS Paint and write stories on MS Word. A few years later when I wasn't young enough to go to the office, I gladly went to my aunt's house once in a month, to work on her computer and Google all stuff that I was interested in. And fast forward to my 8th grade, we still hadn't bought a computer. I spent a lot of time in the labs in my school working in programs and asking my teacher for more challenging questions. All this while, I hadn't realised I had a passion for computers. Only after I entered my junior year, did I realize I loved what I did and that was what I wanted to do in my life.
WHAT DO YOU LOOK AT & THINK, "I WISH YOUNGER ME WOULD HAVE KNOWN THIS WAS POSSIBLE?"
I was awarded the Best Outgoing Student of the year in 2017 when I graduated from high school. I didn't think I would be awarded such a great award that would stand as a testimony to the whole of my school life. I didn't realize that I had been in such a great place in the hearts of my teachers, my principal and all the assistants in my school. I never thought this was possible.
WHY DO YOU LOVE WORKING IN STEM?
I think the best part of being a woman in STEM is having the ability to work with technology that impacts life. Someday, I'll work on technology like Google search or assistant that is going to make the lives of millions of people better. I'll believe I'll be at a position to inspire other women to work and succeed. And this is what is keeping me going.
BEST ADVICE FOR NEXT GENERATION?
Follow your passion. If you have the passion, you'll have the drive to gain knowledge. And when you gain knowledge, your passion increases. Don't compare yourself with anyone. Believe in yourself. You are destined to great things, and you are working towards it.
You were not rejected, you were redirected.