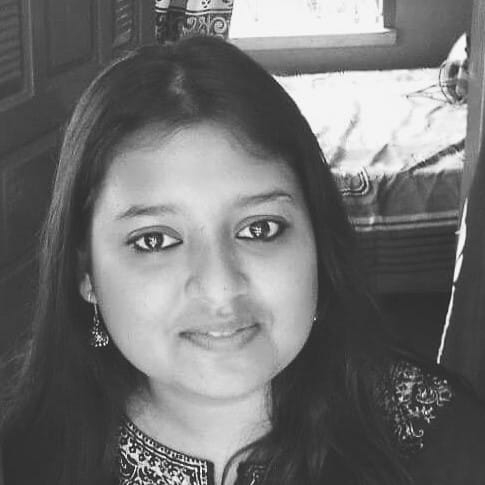 Science Communicator & Illustrator
Do not be afraid to get uncomfortable.
I am a Science Communicator & Illustrator working as a freelance artist. I communicate science through Illustrations, infographics and cartoon to the general public.
WHY DID YOU CHOOSE THIS FIELD?
I started my career as a biotechnologist and mutated to bioinformatics after few years. While working in dry lab I got exposure to communicate science from there I realised that doing hard research by scientists in fort-like labs which are inaccessible to the outside world is one side of Science. We need to bridge the gap between science and public by communicating our research and what better way it would be then communicating through illustrations because picture speaks thousand words. I always wanted to combine art and science with a purpose. It took me years to know about this field of area which is not explored and known by many. Before starting to work in this field I started a project name pipette to paintbrush to communicate science visually through that project I got to networked with many SciArtist. That was my moment when i saw David GoodSell, Lauren Bundsen, Merritt Moore and Ipsa Jain's work made me realised that i want to pursue something related to SciArt . That was my first moment.
WHAT DO YOU LOOK AT & THINK, "I WISH YOUNGER ME WOULD HAVE KNOWN THIS WAS POSSIBLE?"
I wish i could tell this to my younger self that to be patient with things around you , as you grow you will built strength and confidence, but you need to love yourself and be kind for what you are now, so you can build the confidence to become what you want. Just don't be scared to dare and to dream high.
WHY DO YOU LOVE WORKING IN STEM?
I love to work in STEM as it has given me immense opportunities to work and learn from different background of professionals. I hardly travelled outside of India but my career gave me opportunity to work with diverse team from different part of the countries . And the passion for creating and learning something new makes me to look forward :)
BEST ADVICE FOR NEXT GENERATION?
My advice for women wanting for next gen girls in STEM would be to not be afraid to get uncomfortable. Often times, you may find opportunities that you think you can't do, but the truth is that you really can. It's okay to feel uncomfortable and try things you've never done before, because you never know, it might turn out that you actually like it. Never judge your ability , you are way more able than you think :)
Everything is possible , impossible takes time