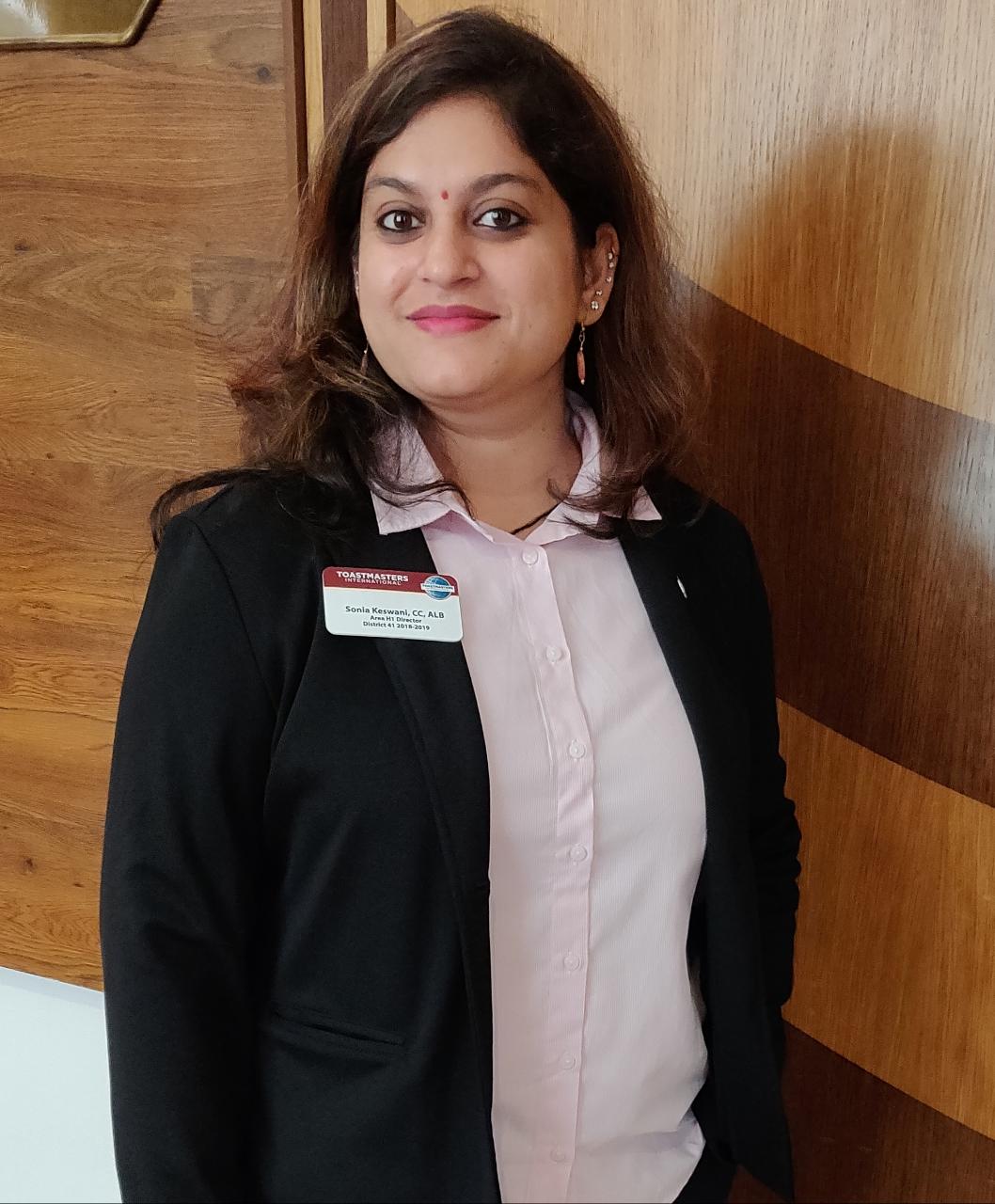 Manager, Sales Administration PAN India (M&C SBU),Secure Meters Limited
You are the torch bearers of the future, if you can't shape it up for yourself, no one else will ever do.
My job is focused at managing the team for order execution and commercial activities, for supply and services orders of energy meters received from PAN India for Measurement and Control, Strategic Business Unit (M&C SBU) at Secure Meters India Limited, Udaipur, Rajasthan, India. This involves management skills for timely order booking for our customers, coordination with planning, production and logistics for timely manufacturing and delivery of the orders, collections against invoices as well as data analysis for sales, orders and forecasting other trends. This all requires a lot of coordination and communication, along with tenacity and collaboration within my team as well as across other departments in the organization and good use of mathematical and analytical skills to be put to use with technological advances.
WHY DID YOU CHOOSE THIS FIELD?
Being a BE in Computer science and engineering, MS in Software systems and a PGDBA(MBA) in Marketing and Finance, I knew technology and management was the field for me. Always an extrovert since school time and a team player I knew people management and interaction was meant for me. I started my career as a software developer, then worked in customer support cell, quality assurance and processes cell and then moved to sales administration. The thought was to keep achieving and keep learning in the field of both engineering and management. Being born in a service class family we've seen our parents work with all their heart and soul, and have always seen them helping others. This imbibed a feeling of service towards the customers too. Also the family has been always supportive in th career moves as well as life decisions. That's the biggest support system one can have,to rise, shine and grow at professional front too
WHAT DO YOU LOOK AT & THINK, "I WISH YOUNGER ME WOULD HAVE KNOWN THIS WAS POSSIBLE?"
One of the biggest achievements at the professional front has been to lead a team of all male members. I always thought that being a female it might be difficult, but I realized, if you prove yourself with your work, the people around you start respecting you for the same. Just work with all your might and consistency and the roads ahead are not that tough.
Also, lately I came out with my first book "Lockdown Diaries-It's time to awaken". I had been thinking of writing a book since long, but this lockdown gave me the chance to pursue my long pending dream and I could publish this positively vibrant book on Amazon and Notionpress. This made me realize that dreams do come true only if you work towards them.
Further, despite my professional degrees of Bachelors in Engineering, Masters in Software Systems and Dual Post Graduation Diploma in Management - Finance and Marketing, I enrolled myself with Toastmasters International in 2017. I achieved the much coveted Distinguished Toastmaster (DTM) award within 2 years along with excellence in all roles. I became the first person in southern Rajasthan and Udaipur to achieve this prestigious award. I realized integrity, respect, service and excellence can help you touch people's hearts.
To sum up, learning never stops, you just need to keep exploring the dreams and work towards upskilling yourself to accomplish them.
WHY DO YOU LOVE WORKING IN STEM?
Working in STEM for me is like putting my logical and analytical mind to use for the betterment of the society, be it through profession, be it through helping my friends or families with digital marketing of their products and services or be it at home for daily chores. Working for STEM gives that adrenaline rush to keep exploring, learning and resolving complexities that challenge us and give us the chance to unleash the full potential that we have. I wake up looking forward to serve the customers with new queries, new answers and new solutions to be served each day. As the world keeps growing, our involvement in STEM keeps changing too. Finding quicker solutions is the need of the hour and that makes working in STEM all the more interesting and satisfying
BEST ADVICE FOR NEXT GENERATION?
To the generation next, I would say, we have a lot of potential as females to manage our personal, professional, emotional and practical aspects very beautifully. All we need is to focus on the work in hand and never mix the above. Our analytical brains have the ability to bring out the best outcomes in the field of engineering and science. But most of the times we as females give up on our education, our career and our dreams too soon, even before they are started or may be Midway. Don't do this to yourself. You are the torch bearers of the future, if you can't shape it up for yourself, no one else will ever do. Take the charge and be the change
"Yesterday is gone. Tomorrow has not yet come. We have only today. Let us begin."- Mother Teresa