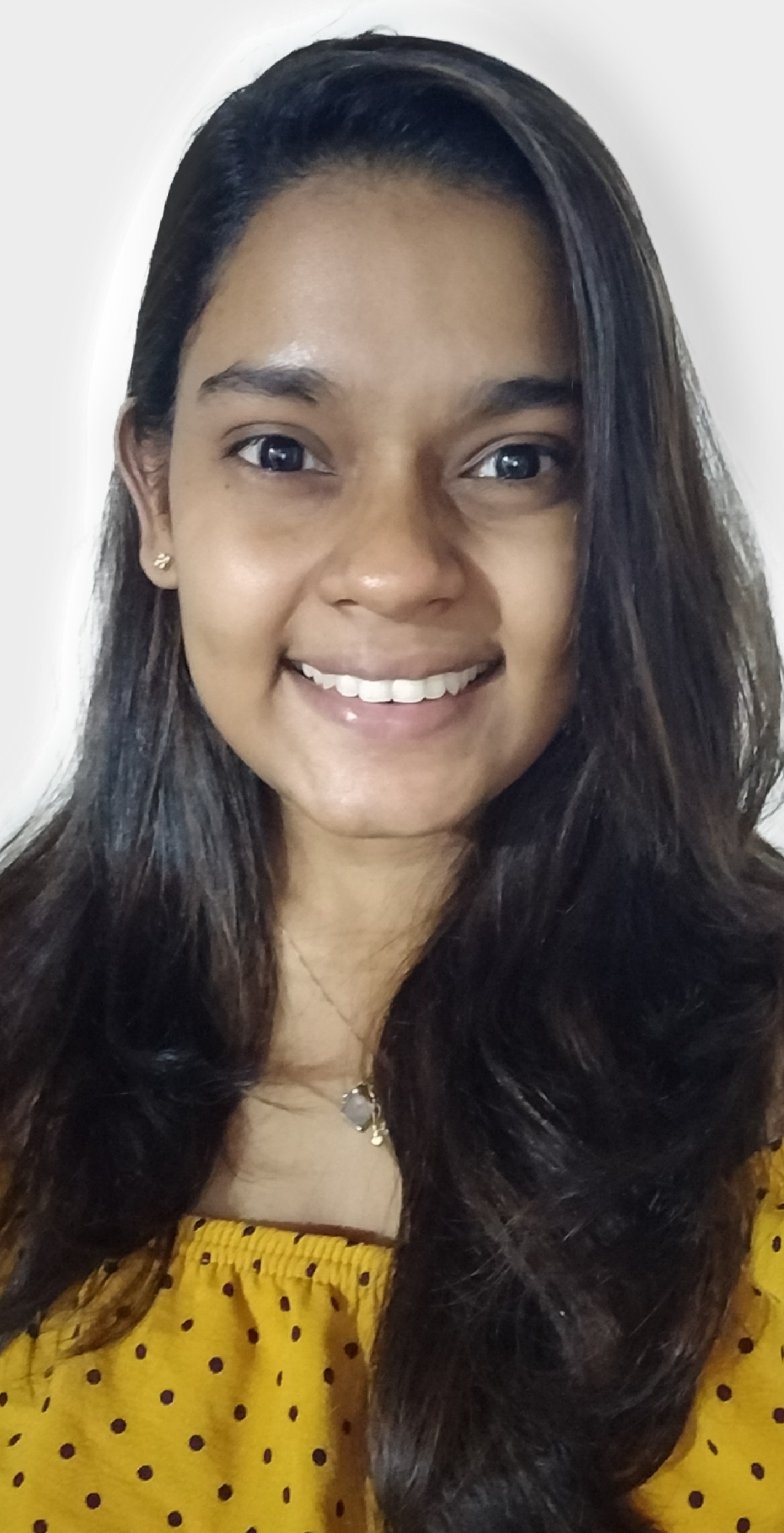 Sri Ramachandra Barathi Namage Suleka Helmini
Software Engineer at WSO2
It's easy to lose your way with everything that the society throws at you, but you need to always be true to yourself.
I work as a software engineer for one of the leading open-source technology providers in the middleware market. As for the specifics, I work on the development team of Ballerina, an open-source programming language that serves as the core of a language-centric platform for cloud native applications and microservices.
WHY DID YOU CHOOSE THIS FIELD?
I don't come from a technical or an academic background or parents who went to university for that matter. But they always tried hard to give me the best education and I was fortunate enough to take computer lessons as a child. I remember that being my favorite extra class after school. Being in an only girl's school I specially remember being that kid who acted as "IT support" during the computing period. I also received several awards in computing competitions and exams during school. But the computing domain was not good enough according to social standards in Sri Lanka at that time and I found myself thinking that computing is a man's arena and that being a "Doctor" is the way to go to make my parents proud.
That's how I ended up taking biology for my Advance Level examinations. However, we still had a mandatory computing subject, so we had a computing institution come in to help us through it. I never thought in a million years that the speech given by the founder of this institution would change my life forever.
He was Dr. Dayan Rajapakse, a doctor turned software engineer who elaborated about his journey on becoming a doctor and finding himself trapped in his profession and finally rediscovering his freedom through software engineering. His speech opened my eyes and made me rethink what I actually wanted to do. No matter how hard I tried I couldn't picture myself stuck in a laboratory in a white coat for the rest of my life. I realized that the ever-changing nature of the software world and being able to build something and to see the results immediately is what excited me and that I would never be content doing something monotones. That's when I knew I made the mistake of doing what the society wanted rather than doing what I actually loved and was good at. Unfortunately, it was too late for me to change my major and I had to pay for my mistake with "time". But immediately after the Advanced Level examinations I did a 180 and started pursing my dream in Software engineering.
WHAT DO YOU LOOK AT & THINK, "I WISH YOUNGER ME WOULD HAVE KNOWN THIS WAS POSSIBLE?"
Graduating from collage with first class honours and working as a software engineer in a well reputed company contributing to building a programming language in itself is something I would have never believed I could achieve and also participating in Google Summer of Code as a mentor and as a student and publishing research publications in the computing domain. All of these, never in a million years did I think I would be able to do.
WHY DO YOU LOVE WORKING IN STEM?
Working in STEM lets me be informed and be independent. Being that one friend who all of my girl-friends call to get IT advice from, makes me happy. As I mentioned before, since i'm not a fan of things that are monotonous, working through the challenges that come my way while working and learning new things everyday keeps me excited and curious.
BEST ADVICE FOR NEXT GENERATION?
It's easy to lose your way with everything that the society throws at you, but you need to always be true to yourself. Never force yourself to love something you don't love or become something that you are not. Don't ever hesitate or be scared to purse what excites you because you need to be the change you want to see.
Never give up without a fight