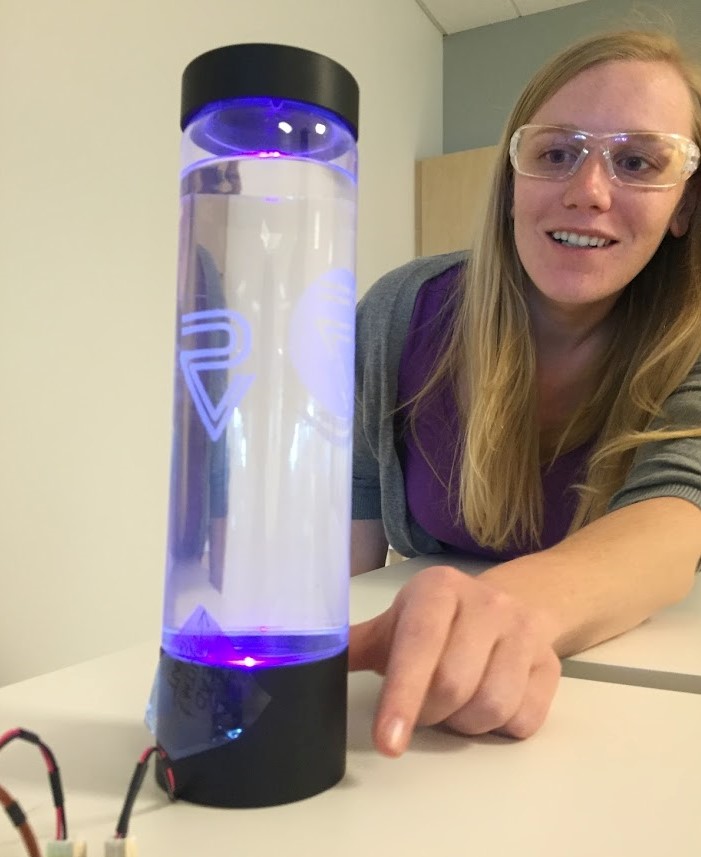 I provide engineering, design, and product development services to the world's top brands and startups. Many of my favorite products I've worked on are consumer electronics and medical devices. I get to invent, design, prototype, and scale products for people like yourself!
Why did you choose this field?
I was drawn to engineering because I wanted to use my science and math skills to help people. I was drawn to mechanical engineering in particular because it's applicable in so many fields -- space, medicine, electronics, power generation, aviation, and so many more. In my career, I have had hit or miss with how much I liked my jobs, but found I enjoyed working with product development consultants and wanted to become one. I found a job under an amazing woman engineer doing exactly that about 5 years ago and that helped me grow and develop my skills and ability to lead in this field.
What do you look at and think, "I wish younger me would have known this was possible"?
I have designed, built, and delivered devices that are used by people like me, doctors, and scientists every day all over the world! I can also develop prototypes of electronics products fairly independently. I have a network of fabrication partners that I can us to make more sophisticated product in a matter of days or weeks.
Why do you love working in STEM?
I love learning new things, and building things using that knowledge. Creating and learning using technical and spatial problem solving skills is very rewarding. My job is very multidisciplinary, so there's always more to learn and opportunities to build things even better.
Best advice for next generation?
Don't let the fear of failure keep you from trying--failure is an excellent educational tool for the future. Mentors are also fantastic teachers. Try to build something, ask for help where you need it, and don't give up on yourself and your ability to learn new things.
Inspo quote / fun fact / role model
"Critique without creation is a recipe for other people's misery." - Prabhjot Singh