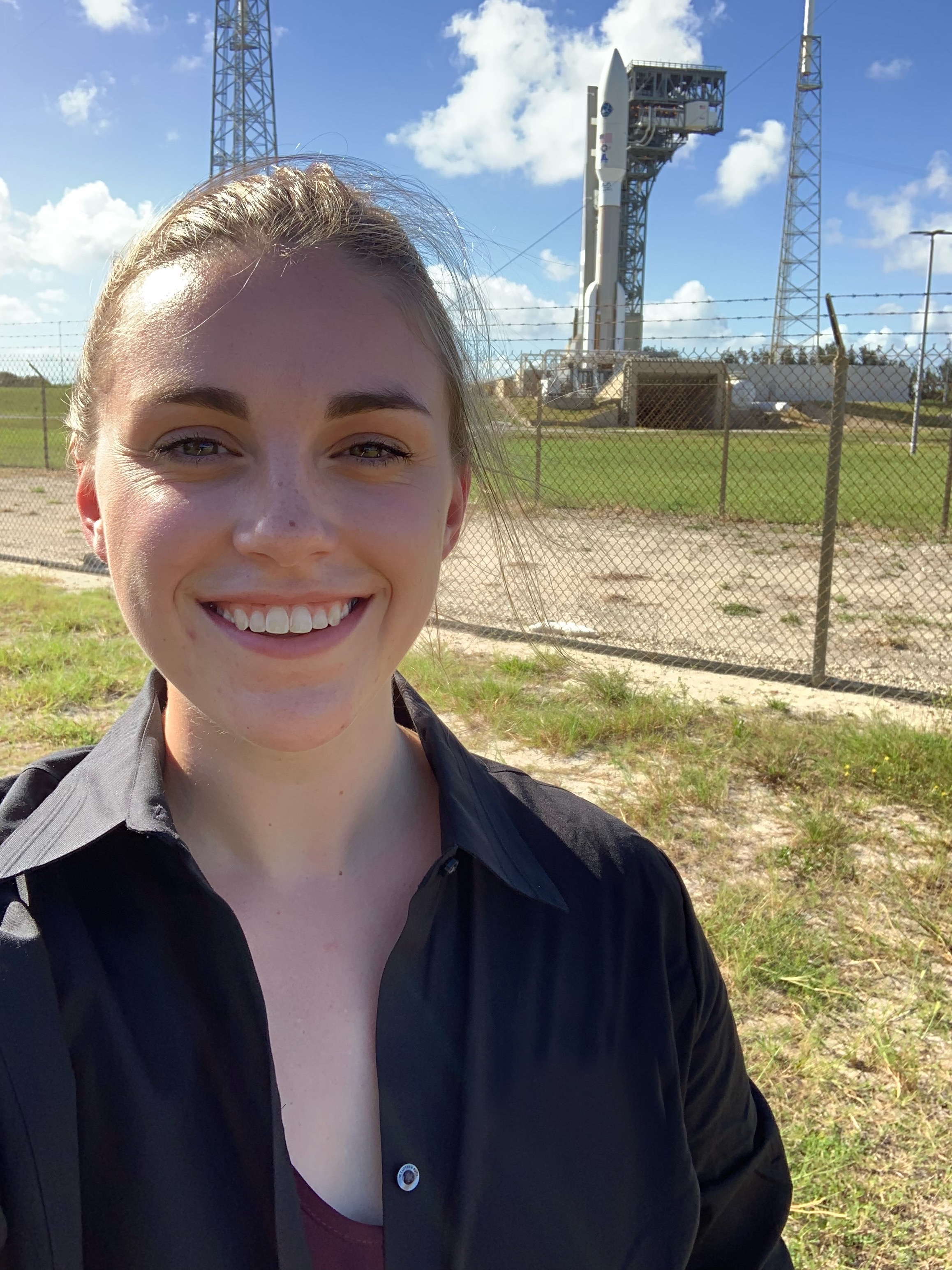 Systems Engineer, Ball Aerospace
Don't give up. The harder you work now, the prouder you will feel at the end of the day.
My job is to support Ball's National Defense programs by providing mission analysis to our team and customers. I spend my days analyzing orbital trajectories and mission-level performance of our payloads and systems all in support of finding optimal solutions that protect our country and our people.
WHY DID YOU CHOOSE THIS FIELD?
My family is dominated by scientists and engineers ranging from atmospheric scientists studying weather patterns to electrical engineers selling computer parts. Science and space have been so ingrained in my life for so long that it is hard to pinpoint where exactly it all started, but I really have two family members to thank for it.

From a young age, my Grandpa would sit under the stars with me in his backyard quizzing me on constellations and planets. I would take pride when I could get the right answer and see a look of satisfaction in his eyes. My Grandpa was a Lt. Colonel in the US Air Force supporting a wide variety of things such as programs for communications satellites and studying solar weather so that when we launched astronauts into space, we could feel confident that they were safe. He proceeded to take a job at NOAA studying the weather patterns in Earth's upper atmosphere. I still to this day do not miss an opportunity to hear another story about his work.

My Dad worked for United Launch Alliance (ULA) working on control algorithms for their rockets and ensuring the satellite's that they launched would be successful. I may not be old enough to say I watched astronauts go to space from American soil, but I can say that I watched dozens of NASA, DoD, and Commercial satellites launch into space and from then on I knew I had to pursue a career in Aerospace.
WHAT DO YOU LOOK AT & THINK, "I WISH YOUNGER ME WOULD HAVE KNOWN THIS WAS POSSIBLE?"
A year and a half ago I helped launch a communication satellite into space. I stood on the roof of the command center behind the Air Force Colonel and watched the largest Atlas rocket ULA has lift off of the launch pad and leave Earth's atmosphere. Nothing in life could have prepared me for the sense of accomplishment and joy I felt in that moment, but I know I could have never gotten to that point if I wasn't pushed the way I was throughout life and school. If I could tell my younger self anything it would be to be thankful for teachers and family not going easy on you because it led you to this moment.
WHY DO YOU LOVE WORKING IN STEM?
I love understanding how the world works and knowing that I am capable of solving some the world's most difficult problems. Working in STEM allows me to look at life from a different point of view and even sometimes look at it from outer space.
BEST ADVICE FOR NEXT GENERATION?
Don't give up. The harder you work now, the prouder you will feel at the end of the day and we need more women in STEM now more than ever. Our world and society is constantly changing and we will only break through with all of your help.
"You are stronger than you think."