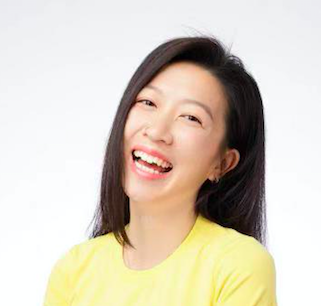 Look for problems around you and know that you can help solve them.
I work to really understand ZhiFei's users, professionals who want to achieve their dream jobs, and create products that will help them do that.
WHY DID YOU CHOOSE THIS FIELD?
I decided to start this company with my co-founders because I realized that I grew up with opportunities to really figure out who I was (what I'm good at, interested in, and care about), but that in many countries, kids don't grow up with that luxury. When I started working in China, I saw many professionals in the workforce who worked very hard, often took many classes on top of their everyday work, and felt stressed, lost, and overlooked at their jobs. Helping the people I managed was enough, I knew I should help more people make the most out of their careers and lives. Figure out what makes you unique and learn how to cultivate it and magnify it to create value for others!
WHAT DO YOU LOOK AT & THINK, "I WISH YOUNGER ME WOULD HAVE KNOWN THIS WAS POSSIBLE?"
I don't think I thought I would've started a company before turning 30 when I was young. I thought I would be working for someone else and figuring out who I wanted to become. It is not an easy experience, but I am challenged everyday and thrilled by the challenge. Younger me probably would've been in awe, but the journey has been complete with lots of learning, effort, mistakes, and persistence--things that you can't see easily from the outside!
WHY DO YOU LOVE WORKING IN STEM?
I love working in education and making high quality education available for MORE people using technology. STEM is important in at least two critical ways-- science provides the methodology for testing what works in education and grounds what we know about why it might work. Technology makes these new educational practices and programs available to more people.
BEST ADVICE FOR NEXT GENERATION?
Look for problems around you and KNOW that you can help solve them, learn how others are trying to solve it, think deeply and seek truths, find like-minded individuals to play, hack, create, and tinker with, and don't be afraid to share your solutions with others!
Success is not final, failure is not fatal: it is the courage to continue that counts.