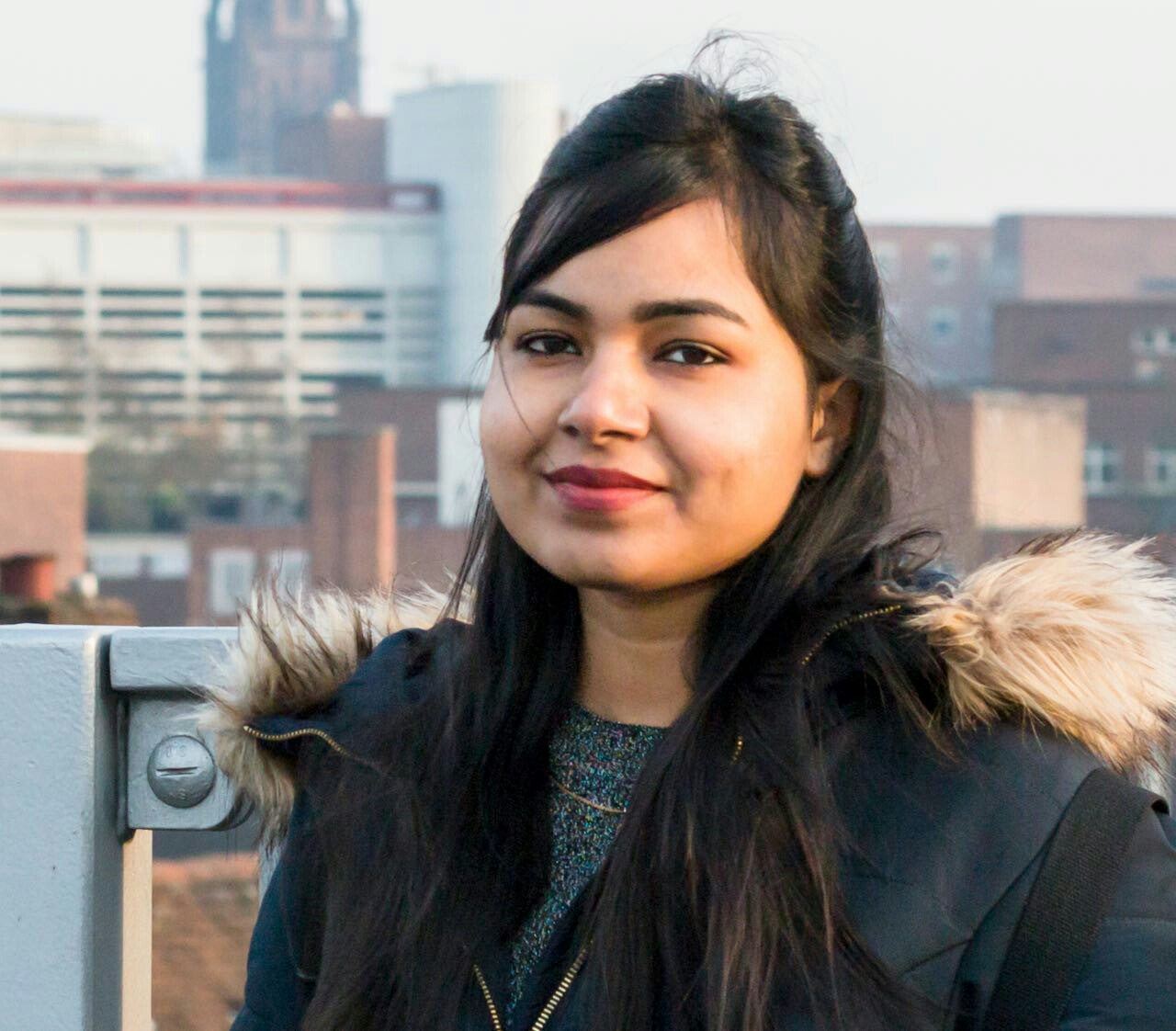 Senior Scientist, Data Science; XPO Logistics
You do it and do it, until you succeed.
Data scientists utilize their analytical, statistical, and programming skills to collect, analyze, and interpret large data sets. They then use this information to develop data-driven solutions to difficult business challenges. It's an umbrella to various concepts like - Machine Learning, Robotics Process Automation, Artificial Intelligence, Data Analysis and many more.
WHY DID YOU CHOOSE THIS FIELD?
I have my Bachelor's degree in Information Technology and right from my teenage I knew I want to work in the computers field. But after completing my bachelors I came to know that it's such a huge field. I started working in Wipro technologies, India as SAP Consultant (SAP is a ERP technology used by world's largest and smallest businesses) and also worked in the United Kingdom as Senior SAP Consultant. I was good with numbers and statistics since ever and while I was working in the UK I learnt about various career options related to statistics and artificial intelligence and realized this was something which I was seeking for since ever, which is a perfect blend of interests and strengths. I made this big decision after 6 years of Industrial Experience and decided to go for higher studies in the USA at the age of 29. I enrolled in MS program majoring in Data Science in the University of Michigan, USA. While I was still studying I got a full-time job offer from North America's largest logistics company- XPO Logistics. Started in May 2020 as a Data Scientist and am currently working as their Senior Scientist.
WHAT DO YOU LOOK AT & THINK, "I WISH YOUNGER ME WOULD HAVE KNOWN THIS WAS POSSIBLE?"
I hail from a very small town of Uttar Pradesh state in India. Believe me when I say this - a girl child wasn't educated much after they completed their high school. Completing Bachelors that too in Engineering was every girl's dream back then. With the support of my parents - I became the first girl engineer of my family, first member to ever go abroad for work, first member to complete Masters degree from a university abroad and amongst those few people from my town who did their education and are working abroad. The girl who used to study in an all girls Convent school with skirt length almost till their ankle could only memorise the world map for Geography exam. The younger me never imagined that she would go on to work at such a senior position miles and miles away somewhere. But she always believed she would do wonders. :)
WHY DO YOU LOVE WORKING IN STEM?
My brain just works like that. I love and have always loved being a STEM woman. I like to read and enhance my knowledge on Science and Technology. And I have a hidden agenda too. Since I was a child, people used to tell - oh you must better study, history, geography and arts, girls are good with memory. I used to think - true I actually have a very good memory but it's even better with numbers. Whoever knows me well knows that I never forget any date or birthdays or contact numbers. You tell me once and if ask after a year- i'll be able to tell. Mathematics always fascinated me. Mathematics and Computers were my two love. But I didn't get enough support except from my brother. He gifted me a puzzle book by Shakuntala Devi once. Coming back to the point, I know there are many other women like me who love studying and working in STEM, but they were always told to not pursue it as it's not their cup of tea. Well, everyday I wake up with this vision that I must work hard to such an extent where we are not told if we can handle STEM but we are seen as the leaders in STEM.
BEST ADVICE FOR NEXT GENERATION?
I believe women are very organized and visionary. And if we want something, we give our everything to make that happen. In our normal routine, we have to go against all odds to be what we want, fight against all the failures. Well, STEM is perfect alignment for the attitude we reflect everyday. You do it and do it, until you succeed. People believe it's not possible, but STEM proves it is. A society has no chance of success if it's women are uneducated, Khaled Hosseini quoted, and this era is very progressively moving towards Science and technology. For our success, for world's success, It's a must that we have Women Influencers in STEM.
My recent favorite, as I stated in previous question - "A society has no chance of success if it's women are uneducated." and "Marriage can wait, education cannot." - both by the famous author Khaled Hosseini