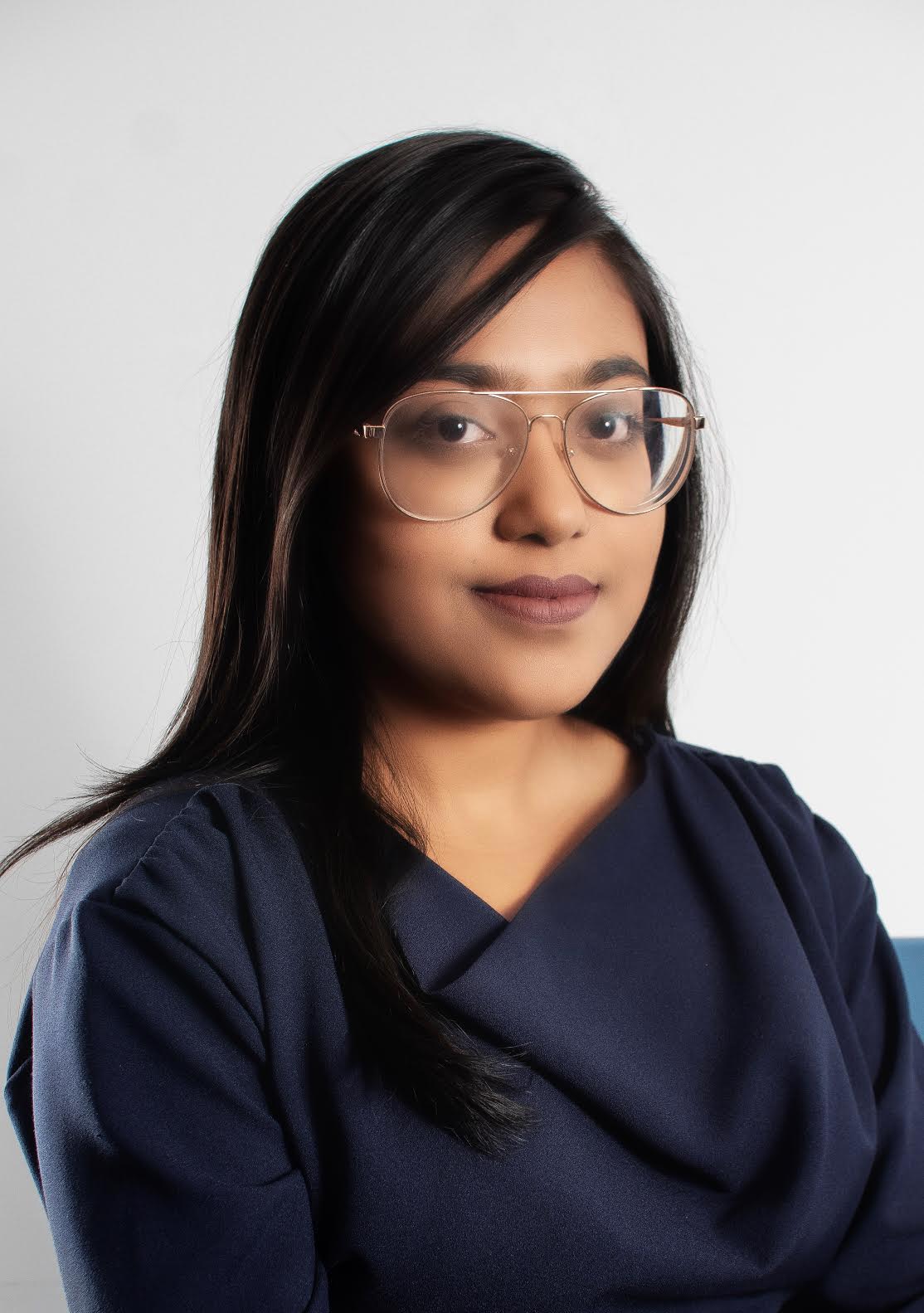 Believe in your goals and connect with the people you want to be in the future.
I am a Civil Engineering graduate from University of Regina. I specifically specialized in Environmental Engineering. Currently, I am located in Alberta, Canada and am running my own consulting business where I coach and mentor rising professionals within the STEM field with technical report writing and public speaking.

I would describe engineering as a way of combining innovation, problem-solving, and technical skills to materialize our creativity and imagination in something that positively transforms and impacts the lives of thousands of people around us. Engineering is a way of thinking outside the box to make what appears to be impossible possible.
WHY DID YOU CHOOSE THIS FIELD?
When I started high school, I enjoyed sciences and wanted to initially study medicine. My high school made me take an aptitude test. After seeing the test results, my academic advisor encouraged me to study law or journalism and advised me to stay away from sciences, especially engineering or medicine as she did not think I would excel in those based on my score. I was bothered by what she had told me because I strongly believed that I had the potential to succeed. The next few years of high school, I worked really hard and enrolled into advanced placement science classes at my school. At the age of 17, I was selected for an interview at University of Cambridge in UK for medicine. I did not get accepted to medicine at Cambridge and that made me re-think my career choice. I ended up studying biochemistry for two years. After working in research labs, I realized that I did not want to be a researcher or pursue medicine. I eventually studied engineering after winning an Environmental Innovation Award and was selected to represent my university at the Western Engineering Competition shortly afterwards. I was always curious about what engineering was all about and when taking those classes, everything seemed to make sense and click for me. I realized that engineering was more than the "applied science" most simply state it to be… it's a field of study that allows us to materialize everything we learned in our class and make them a reality which positively impacts thousands of lives around us.

Throughout high school and undergrad, I was actively involved in various extra-curricular activities in school and within the community which allowed me to network with numerous professional and take on multiple leadership roles. I was the vice president of a few STEM based student societies at my university and also took part in various innovative design competitions around the country.
WHAT DO YOU LOOK AT & THINK, "I WISH YOUNGER ME WOULD HAVE KNOWN THIS WAS POSSIBLE?"
That you can have more than one career path in STEM, a field largely dominated by male peers and take on strong leadership roles by having an assertive attitude, working hard and being persistent.
WHY DO YOU LOVE WORKING IN STEM?
I love working in STEM because there is never a dull moment. I wake up looking forward to the innovative technologies that are constantly being developed and how things are consistently evolving. This keeps things very interesting for a curious person like myself and keeps me motivated.
BEST ADVICE FOR NEXT GENERATION?
The best advice I can give to the next generation of girls in STEM is to believe in your goals and connect with the people you want to be in the future. If you want to be a rocket scientist, network with rocket scientists who are doing the things you want to eventually do. If you want to be an engineer, connect with professionals within the engineering industry. We live in a globalized world where it is now easier to connect with someone through technology. Utilize that and connect with those professionals. The older generations are more than happy to help where possible and it's a great way to gain mentorship, support, advice, guidance, etc. It's also a good way to stay motivated with your goals of pursuing a career within STEM and staying accountable to your goals when encountering obstacles that may be discouraging. Your network will help you get through those obstacles and make things a lot easier for you.
I have lots of favourite quotes! Here's one of them: "If you are the smartest person in the room, then you are in the wrong room." ― Confucius