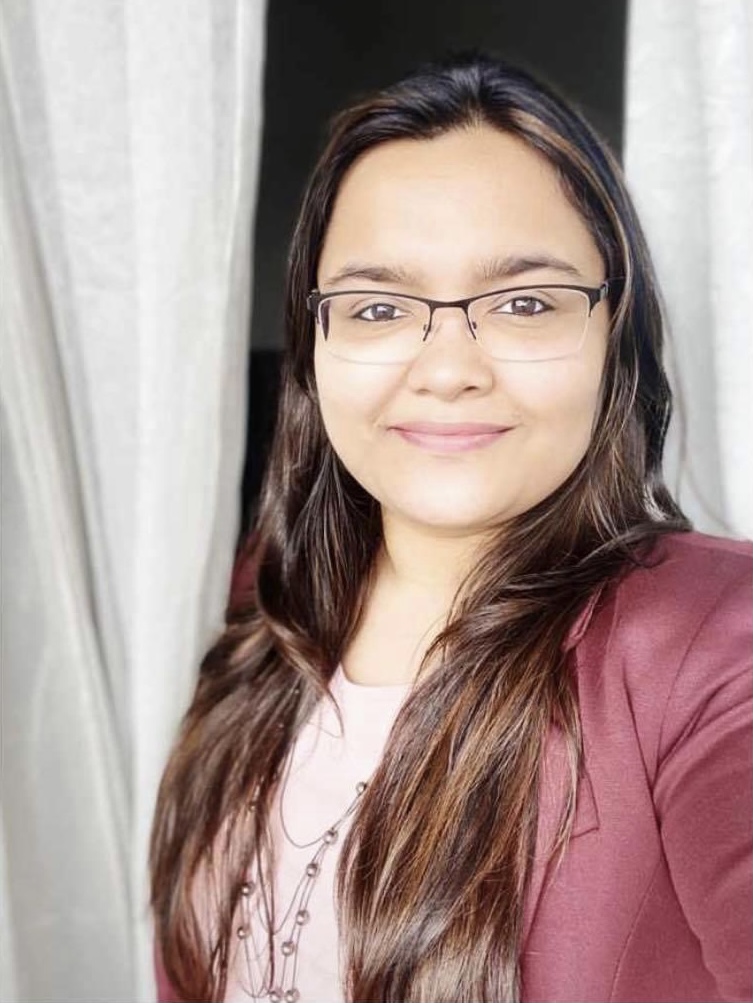 Founder & Head of User Experience Design & Product, Semly Pro
Be consistent in what you do, and try and fight imposter syndrome.
I am the Founder and Head of User Experience Design and Product at Semly Pro, based in Mumbai. We are recognised by Startup India and are incubated by Department of Science and Technology enabled Incubator, Centre for Incubation and Business Acceleration.

I head digital product design and management at our firm. Apart from the duties as a Founder, I specialise in creating site maps, am involved in Creating User journeys and User flows and creating User Interfaces, which eventually lead to User Interface Development, in the form of Website or Mobile applications.

It is also my job to understand site analytics, suggest recommendations for us to rank better on Google, as well as head all the User research work that we do.

I also work on client projects in the same capacity as stated above.
WHY DID YOU CHOOSE THIS FIELD?
I think I was in 7th grade, when website design and development first caught my eye. Blogspot had just begun and I created my own website by doing a lot of self-learning and experimentation. I voluntarily learnt languages such as HTML and basic Java. To make my site look more attractive, I learnt softwares such as Photoshop. Even back then, simplifying data and making it easier to consume and attractive for users was a passion of mine. This eventually lead to studying Communication Design (Fashion Communication) from National Institute of Fashion Technology, Mumbai, and an exciting graduation project in 360 degree Experience Design with the R&D department at Hindustan Unilever. So yes, you could say I was destined to do this.
WHAT DO YOU LOOK AT & THINK, "I WISH YOUNGER ME WOULD HAVE KNOWN THIS WAS POSSIBLE?"
For me the most exciting achievement was to get a full page feature, organically, for the work we do at Semly Pro, in the Outlook Business magazine and then a feature in the Hot Startups section for ET Rise (Economic Times). Just holding the magazines in my hand and seeing myself there was extremely surreal. Apart from that, notable achievements i am proud of and have helped shape me as a person include winning the Best Debutant award at my first job at CarWale.com, getting incubated by CIBA, etc.
WHY DO YOU LOVE WORKING IN STEM?
I love how varied STEM is. It includes both the physical as well as digital aspects of technology. It is the present as well as future of our world. When I work with something exciting such as AI or Voice tech, i am always in awe of the possibilities these technologies present us with. It has helped the world smaller, and much more easier to navigate.

A specific example of multiple streams of STEM coming together has been the ongoing pandemic, where everything from studying and representing data to medicine, bio-tech, UX Design, AI, etc. have all worked hand in hand to identify and contain this disease. Without these advancements, we would have been far behind in our chances of developing a vaccine, and also in making people aware about the repercussions of this novel virus strain.
BEST ADVICE FOR NEXT GENERATION?
My advice for young women out there will be to be consistent in what they do, and try and fight imposter syndrome, which is especially common in females. We tend to question ourselves and our actions a lot more than our male contemporaries.

STEM is a wide spectrum of very interesting fields, and all one needs to do is work hard and be consistent at what they do, to do it well. There is very little room for complacency.
"Doing the best at this moment puts you in the best place for the next moment." - Oprah Winfrey

I think it perfectly sums up what I said in my advice to young women, in the previous question. A simple thought, but when put into practice, could create wonders.