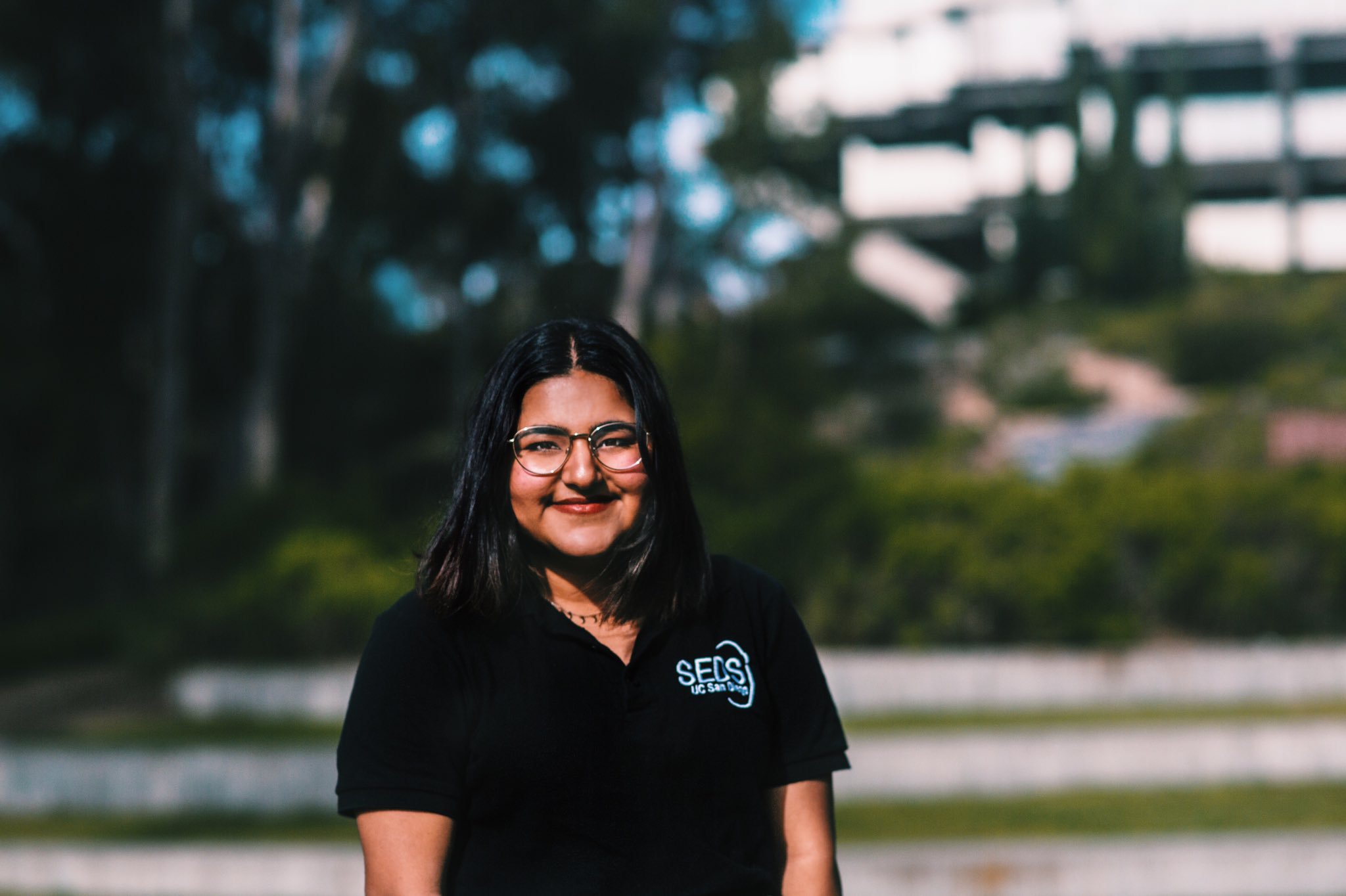 As president, I ensuring the growth and success of the organization SEDS UCSD and each of its 60+ members, from overseeing grants totaling over $1 million to facilitation of technical projects (Colossus Static Fire Test Stand, Vulcan-II Rocket, Aurora Lander, Argo Space Tug Vehicle, Pythia CubeSat, and other proprietary endeavors). As an engineer, I optimize and conduct testing (ie. cold flows, hot fires) of both internal and "customer" engines, on NASA-sponsored Colossus Test Stand (pressure-fed cryogen-rated stand up to 5000-lb thrust).
Why did you choose this field?
A few weeks after joining SEDS UCSD, the organization was gearing up for submission to the final round of a tremendous NASA competition (NASA CubeQuest Challenge). All hands were on deck and there wasn't a single moment that week that our workspace wasn't absolutely packed. There's something so profound about working towards a goal with the smartest and most humble people you've ever met in a frantic chaos that just clicked with me.
What do you look at and think, "I wish younger me would have known this was possible"?
Attending space camp! I remember watching cartoons that mentioned programs but never believing I could ever attend anything like that due to financial barriers. There's so many scholarship programs out there, but they're hard to find when you're on you're own at 11 with immigrant parents who don't understand the US systems and who work 12 hour days.
Why do you love working in STEM?
Is pyromania an acceptable answer? Because there's nothing quite comparable to watching fire spew out of a rocket engine on a test stand you helped build. I look forward to the day we'll have a space-fairing civilization, and kids just like me can see space as attainable.
Best advice for next generation?
If you're ever hesitant about pursuing anything / you don't feel good enough, just think about what a cool story it could make if you landed it! There's no reason not to try.
Inspo quote / fun fact / role model
"The most dangerous thing you can do in life is play it safe." – Casey Neistat