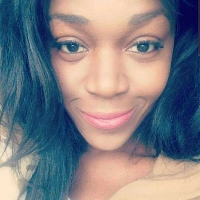 CEO / Creative Director, JUUBIX LTD
Stay determined, educate yourself on the new opportunities available and go out there and be the STEM ambassadors of the future.
I focus on using technology such as Blockchain, Augmented Reality, Machine Learning and Artificial Intelligence to underpin my ideas and creations. With an enhanced cognitive ability, and real passion for diversity & inclusion I am successfully managing over 24 collaborators with 10 senior members. 

I am seeking to develop and disrupt financial markets with my innovative eco-system called JUUBIX, a distributed connected cloud based solution for internal and external collaboration activities. Connecting ideas to expertise and investment, JUUBIX acts as a Jukebox for selecting matched collaborators and stakeholders creating real time connections based on criteria, whilst mathematically shuffling them like a rubiks cube across sectors and disciplines. Now everyone can feel included and JUUBIX their way to the top!
WHY DID YOU CHOOSE THIS FIELD?
Having worked in finance, marketing and project management for several years I felt that there is a need for management / collaboration tool that offered liquidity features to incentivise all participants within a project or organisation. 

I started an Edtech company and realised quickly that as a creative, I would need more pillars to my business and not just me! The minute I realised the Fintech space was growing, this was the time to take advantage and offer something unique that meets the needs of start ups, corporations and investors. After extensive research and development done through a collaborative process we were able to realise the JUUBIX ecosystem.
WHAT DO YOU LOOK AT & THINK, "I WISH YOUNGER ME WOULD HAVE KNOWN THIS WAS POSSIBLE?"
The younger me was a novelist and did not truly undestand the art of actually listening and understanding different perspectives to build and grow throughout the entrepreneurial journey.
WHY DO YOU LOVE WORKING IN STEM?
I wake up looking forward to the innovative advantages and advancements that technology holds, and how vast the changes could become. Especially due to the recent 'COVID-19' pandemic the use for technology has become even more apparent. I enjoy my role and inspiring other women and young ladies to get involved in STEM activities.
BEST ADVICE FOR NEXT GENERATION?
STEM is definitely a market for women to operate, the added values we bring only accelerate STEM activities. Women can do well in all fields and can actually manage a team of men quite effectively so my advice is stay determined, educate yourself on the new opportunities available and go out there and be the STEM ambassadors of the future.
"The only source of knowledge is experience."