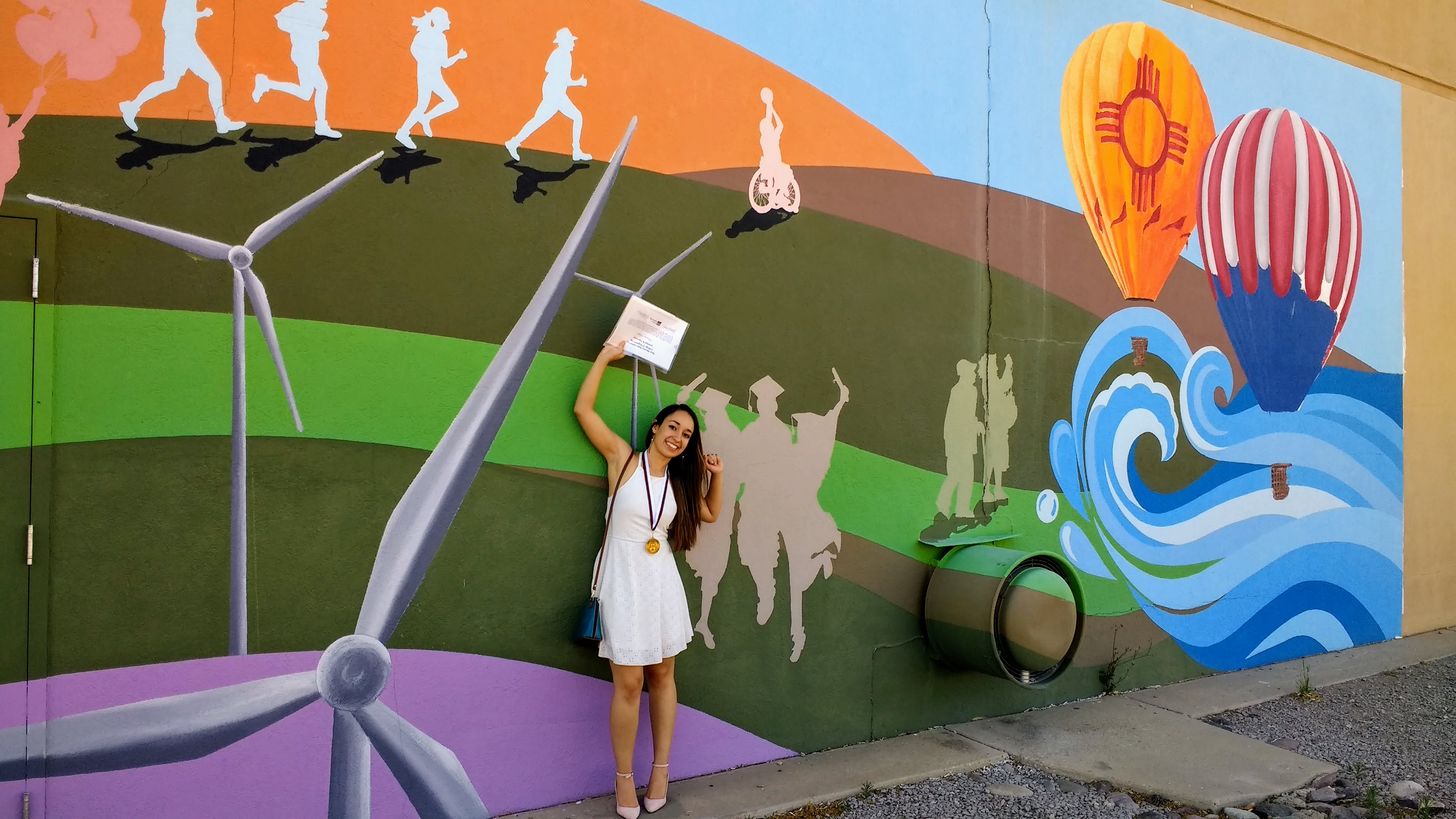 Transmission Line Engineer, Oncor Electric Delivery
Never doubt your abilities. Your unique story, vision, perspective, and ideas are needed!
As a transmission line engineer I get to work on our countries electric infrastructure, by designing and project managing transmission lines. Every project is unique and requires teamwork, communication, and collaboration. I work with software such as PLS-CADD to model the towers and poles on the computer, and also get to be in the field watching construction and visiting different sites. I love that engineering has project management opportunities accross many fields, since I throughly enjoy working with lots of people and seeing a project go from an idea to a physical reality.
WHY DID YOU CHOOSE THIS FIELD?
I never enjoyed math in school, I loved art and drawing, so I signed up for a drafting dual-credit course. In the drafting class we got to use different software to draw engineering prints, and I began to wonder what engineering was all about. Once I learned all the possibilities of civil engineering, such as transportation, environmental, structural, and geotech jobs, I decided to give it a try. As I took more college courses I loved the problem-solving aspect. What really sold it to me was realizing the impact civil engineering has in our communities; every building, bridge, road, and waterway is impacted! I wanted to have a say in how we build our world. It was crazy to realize how there is not a lot of women in this field, we need to have a seat at the table!
WHAT DO YOU LOOK AT & THINK, "I WISH YOUNGER ME WOULD HAVE KNOWN THIS WAS POSSIBLE?"
My advice to younger me and any young girls considering a career in STEM is believe in yourself. As often as we hear this having that confidence in your abilities is so important. As a student I became president of our student engineering chapter, did 3 interships and recieved 4 job offers upon graduation. Looking back I was very succesful but during these experiences I always suffered from impostor syndrome and thinking I was not good enough. I also doubted I could thrive in a male-dominated environment. Not only did I thrive but learned to become a leader. Imagine all we can achieve without any of that self-doubt!
WHY DO YOU LOVE WORKING IN STEM?
The best part of my job is the collaboration and teamwork it requires. Even though projects have challanges it is a very good feeling to complete a project together and look back at all the obstacles that were conquered to get to that point. It has also been a great journey of growth and learning to speak up and contribute my ideas.
BEST ADVICE FOR NEXT GENERATION?
Ladies, remember your worth and power! Society will achieve so much once we have an equal perspective and input in how we build our world. Never doubt your abilities. Your unique story, vision, perspective, and ideas are needed!
Don't let anyone dull your sparkle!